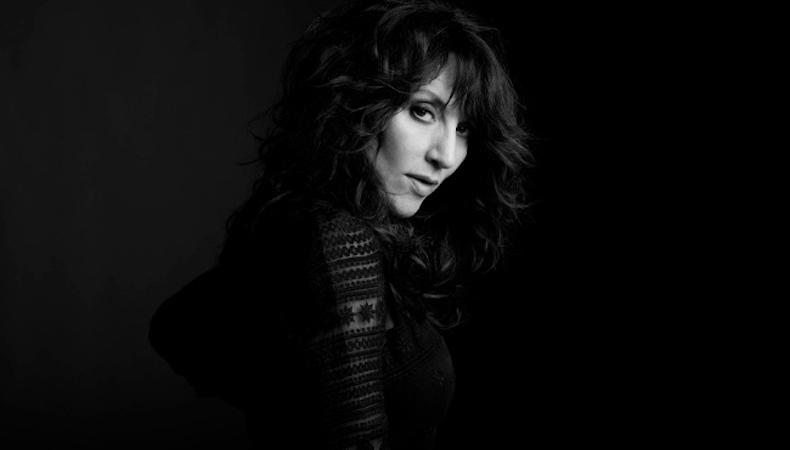 From matriarch Peg Bundy on "Married With Children" to the ruthless Gemma Teller Morrow on "Sons of Anarchy," Katey Sagal has been working consistently for over 40 years. Now, she chats about her new gig on FX's "The Bastard Executioner" (set in the 14th century), why she still trains with a coach for every audition, and more.
Tell us about "The Bastard Executioner."
It's about a young man who's forced to be in the service of something he's not sure he ever wanted to do again, and I play Annora of the Alders. She's a healer/mystic. We don't exactly know where she's from or what her mission is, but she's on a mission. She lives with her longtime love, the Dark Mute, in the woods, and she's sort of a seer.
What have you learned about yourself on this project?
[My character] is a person of great wisdom, and she's a person who's very grounded in the truth of things. You know how you have an intuitive voice [telling you] what the real truth is in your daily life, but you just don't listen to it? She's a person who can't help but listen to that intuitive voice. I'm only thinking about this for the first time, but I guess what it does is allow me, in my life, to do that a little bit more.
On whom do you have an acting crush?
Well, I just watched "Bloodline" and I thought, I just love Kyle Chandler. I love Kyle Chandler. And I also suddenly love Ben Mendelsohn; I thought he was amazing. And my new crush is Mark Rylance. Oh my God, he's amazing. I watch more television now than I ever did in my life, so my crush is always changing. I also love Channing Tatum, but probably for other reasons….
Even though I think he's actually quite a great actor, too, not just a great dancer.
What was your worst survival job?
I was a singing waitress for many years at a restaurant in Los Angeles called the Great American Food & Beverage Company, and in order to get a job there you had to have some kind of talent. That was kind of a fun job 'cause I got to sing, but I was a for-shit waitress. I was the worst waitress. I'd get your order wrong. I'd get mad if you were rude. I was not pleasant. But I actually made pretty good money because I could sing and play and entertain you and then…be always forgiven.
How do you typically prepare for an audition?
I always work with a coach. I don't like to walk into a room completely cold, 'cause I've done that. Once I've kind of run it with my coach or understand what the role is, then I feel like it's in my body. So when I show up, even if I get thrown by the environment or the person or whatever is happening in the room, I've already had the experience of what it is I'm about to do, so I can somewhat rely on it.
How did you get your SAG-AFTRA card?
My father was a director, and I was a wannabe rock 'n' roll singer, and he decided, "No, I don't know if you can have health insurance if you're a wannabe rock 'n' roll singer." So, in all his wisdom—which at the time didn't seem wise to me at all—he gave me a job to make sure I'd get a SAG card. He gave me a couple of lines in a TV movie he was doing and I had to be Taft-Hartley, and I think my paycheck paid for my union dues. It was called "The Failing of Raymond" with Dean Stockwell, and I played a girl in a mental institution. So I didn't have many lines, I just had to look really spaced out—which at 18 years old was not very difficult for me!
Which of your performances has left a lasting mark on you?
They all do, but the most recent is Gemma. That was a fantastic experience for me. And I feel like it was the ultimate. Not that I don't love Peg Bundy and all those years, but I needed to really have the perception shifted for myself and for everybody else. It's kind of a double-edged sword when you play somebody on television for so long. Certainly for me right now, Gemma is the closest to my heart. And Annora, as I'm getting to know her more—she's very cool.
Like this post? Check out more of our Backstage 5 interviews!