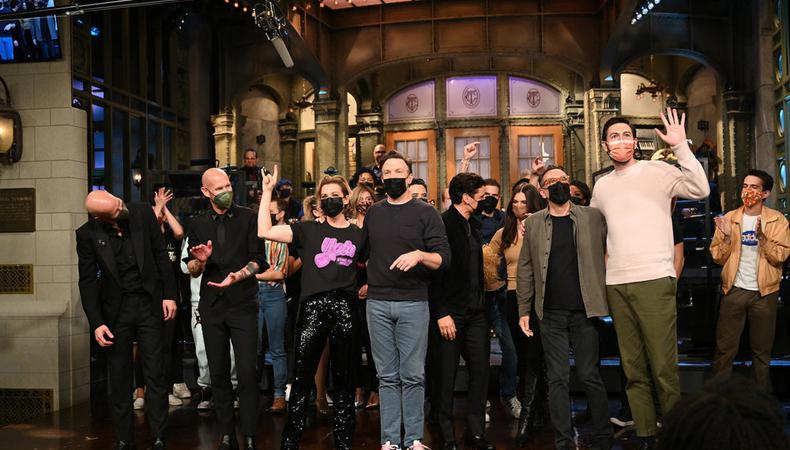 From movie parodies to special guests, "Saturday Night Live" captures the funniest skits to date. Need a good laugh like this, but it's not quite Saturday? We're here to help. We've compiled a list of SNL-related gigs that will hold you over. Whether it's comedic sketches or improvisational scores, these casting calls want your talent now.
Wandering Mind Comedy
A production company is creating a comedic channel of sketches and short films and needs talent now. Performers will consist of like-minded individuals who have a passion for the creative process. Can be any gender and must be aged 18 or older to apply. Also needing an older male, aged 60 or older, who will play a spooky role. Rehearsals are ongoing at a TBD date in NYC. This gig pays nothing.
Want this gig? Apply here!
"Reservoir Dogs"
This SNL-like sketch comedy series about the 1992 film, "Reservoir Dogs" is casting. Seeking a male talent, aged 45-70, a second male talent, aged 25 or older, and a female talent, aged 25 or older. The series also needs a cinematographer. Shoots TBD in NYC. Roles are unpaid.
Want this gig? Apply here!
"Hapa" Season 1
"Hapa" is a satire show featuring a group of gangsters in a mattress store. The show is about a gangster who struggles with self-identity and is trying to find his place in his community. Casting a female or non-binary role, aged 18-28, another role of any gender, aged 20-30, and plenty more supporting roles. Films December to February in L.A. Pay is deferred. Meals and credit included.
Want this gig? Apply here!
Online Comedy Sketch Show
An online improvisational sketch series starring two guys needs talent. Seeking one male actor, aged 20-25, who has improvisation experience. Production takes place in London and Berkshire next year. This is unpaid, but all other accommodations are covered.
Want this gig? Apply here!
"You Guys Suck As Friends: A Sketch Show"
This sketch series needs two males to play comedic characters. One male, aged 30-65, must play a mentally unhinged role. The other male, aged 30-56, must play a person who lacks people skills. Shoots for one day in January in Long Island. Pays $200. Travel and food included.
Want this gig? Apply here!
Looking for remote work? Backstage has got you covered! Click here for auditions you can do from home!