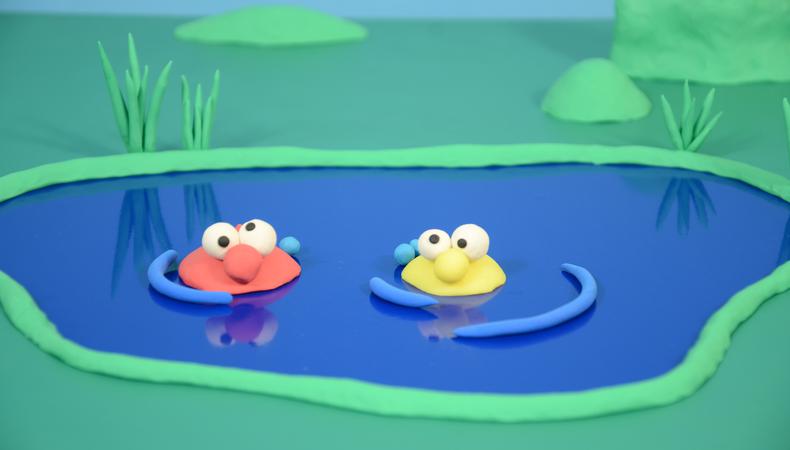 Even in the age of CGI, films made using claymation—a portmanteau meaning "clay animation"—are still going strong. A host of movies using the stop-motion technique have been nominated for best animated feature at the Academy Awards, including "Wallace & Gromit: The Curse of the Were-Rabbit," "Corpse Bride," "The Pirates! Band of Misfits," "Coraline," "The Boxtrolls," "ParaNorman," and "Frankenweenie"; Aardman's "Wallace & Gromit: The Curse of the Were-Rabbit" won the category in 2006.
A film made using claymation is a bigger undertaking than your average project. But thanks to apps like TikTok and Instagram that allow users to make their own short stop-motion films, the prospect is now less daunting. Here are the elements to consider if you're considering delving into claymation.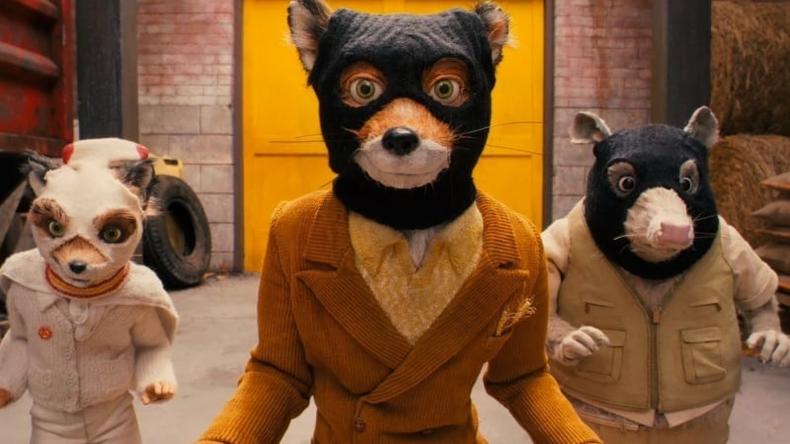 "Fantastic Mr. Fox" Courtesy 20th Century Fox
Claymation is a type of stop-motion animation where all animated pieces are made of a malleable material, usually clay. Claymation is shot frame by frame, and the result is visually impressive, but the process can be difficult and time-consuming.
Claymation creators make characters using malleable Plasticine, clay, or rubber silicone formed around wire skeletons, known as armatures. After each shot, the filmmaker adjusts the figures ever so slightly. Then, they capture another image—and on and on, until the character's action is complete. Every second of film is made up of around 12 tiny adjustments. These still images are then edited together to create fluid movement onscreen. Like a flipbook, the shots create a cohesive narrative when played in rapid succession.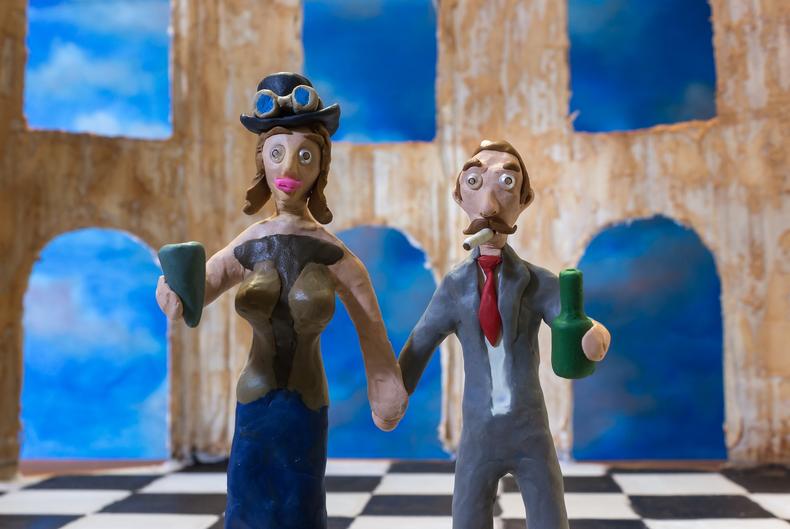 Shayne Minott/Shutterstock
19th century: Artist and teacher William Harbutt invented Plasticine—a nondrying, putty-esque material—in 1897 for use in his classroom.
20th century: Within a decade, filmmakers were using Plasticine to create rudimentary stop-motion animated sequences. The earliest surviving claymation film is the 1926 short "Long Live the Bull" (1926). Later, the animation style played a major part in the live-action "King Kong" (1933). Art Clokey popularized the medium with his character Gumby, who first appeared in 1955. In 1976, Will Vinton coined the word "claymation" to describe the style. In 1985, artist Nick Park joined Aardman Animations, where he created the now-iconic British characters Wallace and Gromit. In 1993, Tim Burton and Henry Selick debuted their classic "The Nightmare Before Christmas."
21st century: Aardman's 2000 film "Chicken Run" became the highest-grossing claymation (and stop-motion in general) film ever, with a worldwide gross of nearly $2.3 million. Seth Green, Matthew Senreich, and Mike Fasolo's cult fave "Robot Chicken" premiered on Adult Swim in 2001. (To our knowledge, the claymation-chicken connection is correlation, not causation.)
The "Wallace & Gromit" franchise (beginning in 1989; Aardman Animations)
In a series of films from creator Park, the good-natured, eccentric Wallace and his beagle, Gromit, go on a series of whimsical misadventures.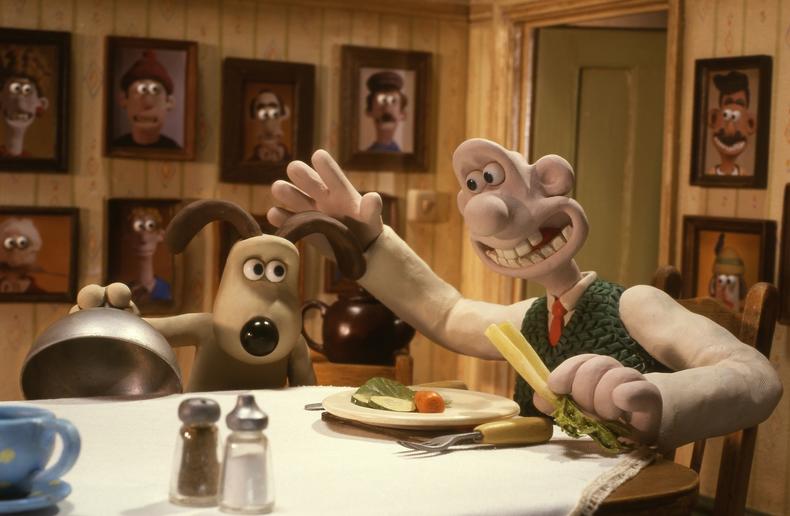 "The Nightmare Before Christmas" (1993; Touchstone Pictures)
In Burton and Selick's film, Pumpkin King Jack Skellington, the hero of Halloween Town, decides to take over Christmas and learns a few spooky lessons along the way.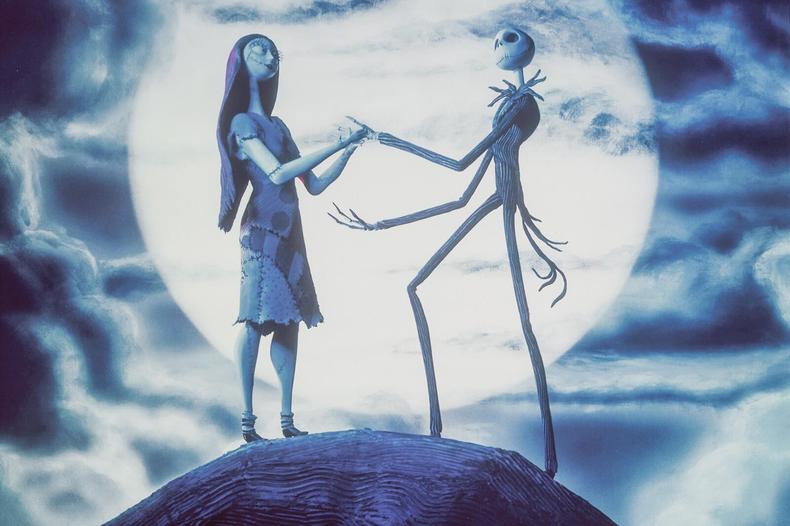 "Chicken Run" (2000; Aardman)
In Park and Peter Lord's movie, a group of chickens realize that the farm they live on is turning their friends into meat pies, and they make plans to escape.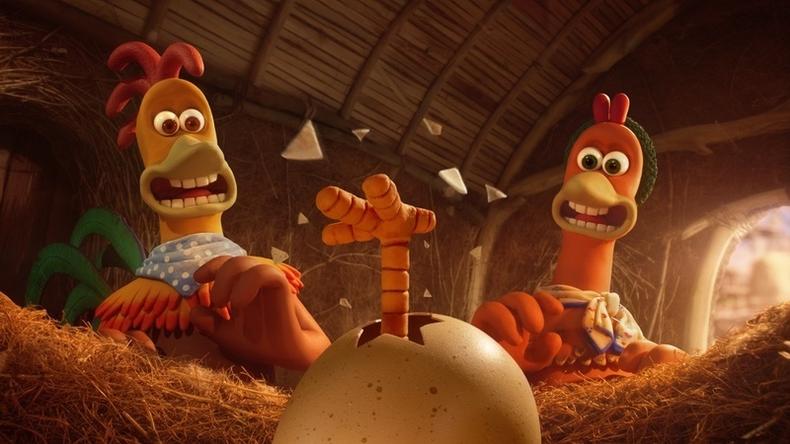 "Coraline" (2009; Laika)
Feeling neglected by her parents, Coraline is enticed by button-eyed doppelgängers of her mother and father to flee the real world. Selick wrote and directed this adaptation of Neil Gaiman's novel of the same name.
"ParaNorman" (2012; Laika)
The bullied, isolated Norman speaks to the dead, zombies, and witches, and ultimately saves his town from disaster in this Chris Butler and Sam Fell project.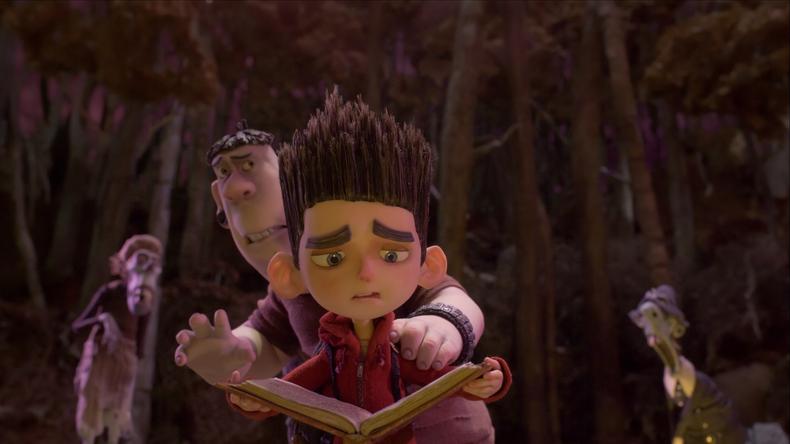 "The Boxtrolls" (2014; Laika)
In this film from directors Graham Annable and Anthony Stacchi, a human boy is raised by trash-collecting Boxtrolls and helps them evade a villainous exterminator.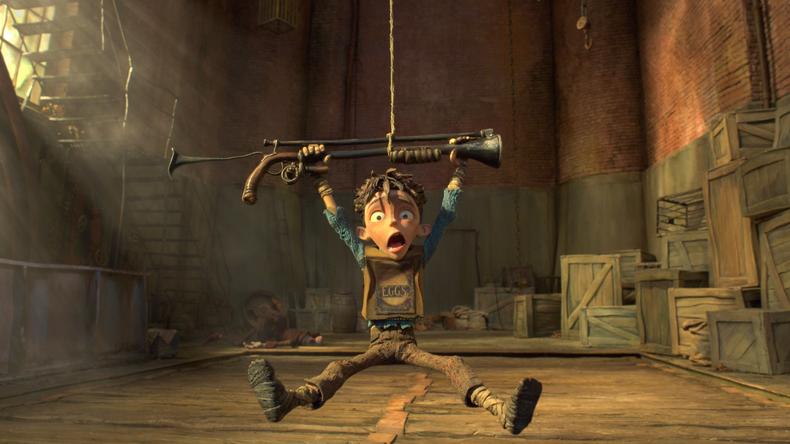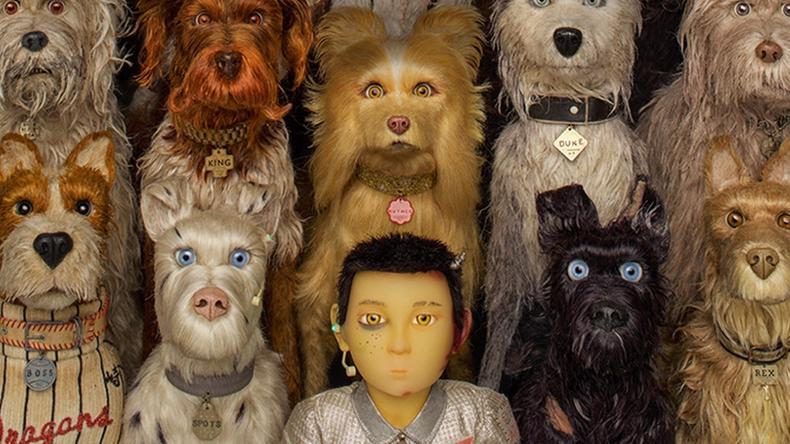 "Isle of Dogs" Courtesy Fox Searchlight Pictures
You can expect to commit at least several weeks to producing a short claymation film. According to Forbes, it took the "Boxtrolls" production team one week just to complete one to two minutes of footage—and that's using a full team. A+C Studios animation director Dan Richards noted that on a stop-motion commercial shoot, his team tries to capture "5 to 10 seconds of footage a day." Their 30-second Trivago ad, for example, took nine days to shoot.
Making a claymation movie is painstaking and labor-intensive, as amusingly depicted in NBC sitcom "Parks and Recreation" when Ben Wyatt (Adam Scott) tries his hand at "claymache" while unemployed. Ben believes his claymation project will prove that he is still highly productive despite losing his job; but when he plays the video he labored over for weeks, it's only five seconds long, which confirms that he is actually "wildly, insanely depressed."
No matter how long your claymation project is going to be, know that you're in for a big-time commitment.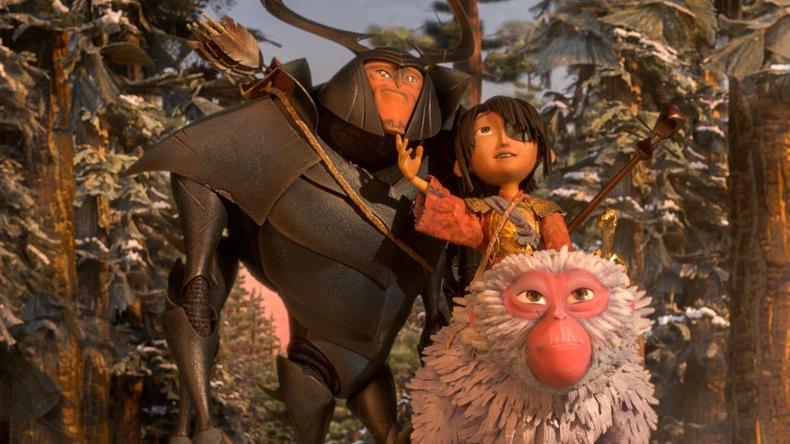 "Kubo and the Two Strings" Courtesy Focus Feature
Modeling clay or Plasticine: Getting the shots right takes time, so you will need a modeling substance that is non-drying. Plasticine is a popular choice that's typically sold in bricks of varying colors at art stores. While Play-Doh is fun to experiment with and comes in bright colors, it is generally not well-suited for claymation projects because it sets too quickly.
Armatures: To ensure that your sculptures stay consistent through the lengthy filming process—they can melt under lights and other stressors—sculpt them around a frame made of toothpicks or wire. Most claymation artists use aluminum premium wire to create armatures; copper wire is another good option.
The right type of camera: Before filming, check to make sure that your camera is supported on whatever stop-motion animation software you plan on using. Experts recommend the Logitech Brio 4K Pro or Canon EOS R, but you can also use your smartphone camera. Instagram and TikTok both have a stop-motion tool that automatically stitches together images from your smartphone into a video.
Stop-motion software: Use an industry-standard software program such as Dragonframe or Stop Motion Studio, an app like Clayframes or iMotion, or the stop-motion tools on social media platforms.
A tripod: Claymation is already incredibly labor-intensive; save yourself some hassle by using a tripod to hold your camera.
Proper lighting: According to Stop Motion Central, you should ideally have four light sources, although you can skate by with two. Having a backlight (to light your character from behind), background light (to light the background of the shot), key light (to light your subject or scene), and fill light (to reduce contrast) will help you create a complex, textured feel.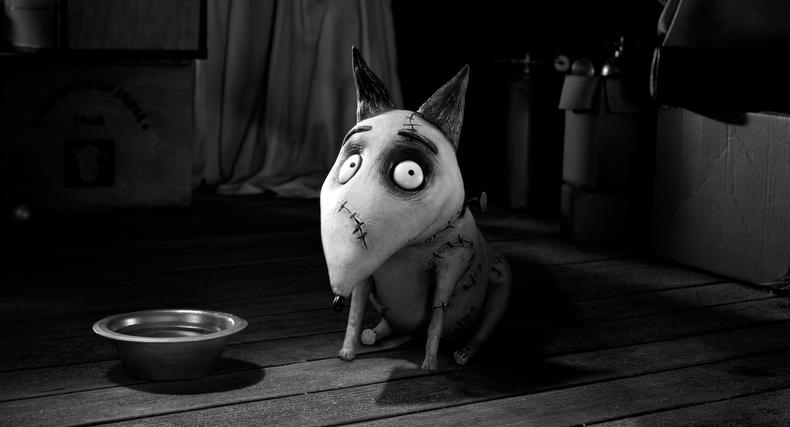 "Frankenweenie" Courtesy Disney
Once you've rounded up the necessary supplies, it's time to set the stage and start filming.
Plot it out: Having a solid storyboard is a good idea for any type of video or film project, but it's particularly important for animation. Since you have to create incredibly precise movements for your story to work, it helps to know the full story ahead of time to figure out how many scenes need to be set up. Claymation requires many precise shots, so having a well-defined map of the story progression will save you time, money, and energy.
Start short: There's no getting around the fact that claymation requires a lot of one-frame shots. Clips on TikTok and Instagram Reels can be a maximum of 60 seconds long; but even a minute-long video will require far more work than a 15-second one—so consider starting short and building up to a bigger project. Pro tip: Many stop-motion animators use a technique called "doubles" or "twos," in which two frames are shot each time you start filming. This method can save you precious time in the long run.
Stay clean: So many outside factors can interfere with the consistency and fluidity of animation. Even minute flecks of dust can mess up a project. When you're shooting, be conscientious about your set and the things that come in and out. You won't be able to control everything, but devoting some attention to keeping the set clean will make your project better.
Be steady and consistent: Put that tripod to use. Even the slightest camera movement can create a shaking motion that takes viewers out of the scene. Be sure that your lighting is also consistent so it doesn't interrupt the narrative.
Compile, add audio, and edit: Put your shots together to see if they create the illusion of fluid motion. If the movements are too jerky, you may need to reset and reshoot. Edit your final shots into a short movie; unless you're making a silent film, sync audio using your stop-motion animation software of choice. Then, sit back and enjoy the fruits of your labor.