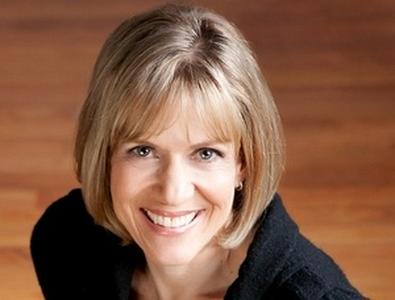 How many times in life have you said to yourself: "If I had only known this earlier, I would have done things differently?" The college application process is not one of those times you want to be saying this, and yet I have heard it all too often. Here are some tips for prospective theater and musical theater majors to get you on the right path toward admission into a quality college program.
1. Start early. Don't wait until junior year to start the college process! The applications are twice the work compared to other majors and it is best to submit them months before average applications are due. Moving up your timeline allows you to do your best work on your academics, college applications, and auditions while participating in the extracurricular activities that help you grow as an actor and person—and that's what colleges look for. Starting early also improves scholarship opportunities, financial planning, academic planning, college choice, and audition preparedness.
2. Visit colleges. Begin in your sophomore year and visit schools when they are in session. You will get a real feel for each program, have the opportunity to speak with students, and show every school you visit that you are serious about applying.
3. Summertime is for writing essays. Finalize your list of colleges before the summer of your senior year and write your essays during this time. This critical part of the process should not be done haphazardly. Great essays are often the difference between the waitlist and an acceptance letter.
4. Get a coach. Your coach or coaches will help you select appropriate monologues, songs, and dance routines, and prepare you to perform at your best. Your coach may also help with your video submissions.
5. Find a counselor. One mom put it this way: "This is like having a second job!" Different than an audition coach, an independent counselor who knows theater programs puts it all together. From school selection to essay writing to scheduling, they know the programs and the audition and admission processes. This is the objective voice assessing your artistic talent, academic preparedness, and financial resources to find the schools that fit.
6. Grades matter. Good grades open college doors. Before ever considering your talent, the majority of colleges that offer great training require applicants to first meet the academic standards of the school. Take the courses that colleges expect and do your best work. Prepare for your SAT or ACT exams and take them seriously.
7. Dance for success. Charles Richter, director of theater at Muhlenberg College, tells incoming students that the likelihood of working professionally in musical theater after college depends on strong dance skills. Although you can get into many musical theater programs with average dance skills, make dance a priority well before college if you are serious about working in the profession.
8. Notice the letters on the degree. Not for the reasons you may think, however. There is no evidence to suggest that students with a B.A. work more or less successfully in the profession than BFA candidates. Take the time to understand the tradeoffs of each degree and the different ways each school structures its program. This is one of the key ingredients to choosing the college that best fits your goals and talents.
9. Get tough. Getting in is extremely competitive. Have realistic expectations, a balanced list of schools, and a shoulder to cry on once in a while; you'll get through just fine.
Master your craft, empower yourself, and enjoy the journey.
Denise Simon is an acting coach and Backstage Expert. Visit denisesimoncoaching.com and auditionadmission.com.
Need more advice? Check out tips from our Backstage Experts!