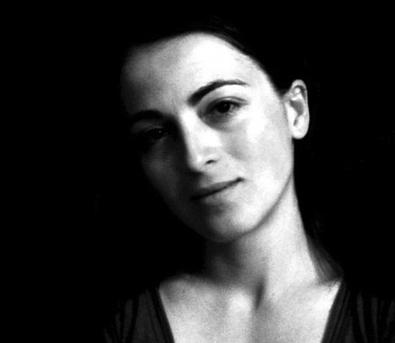 People have mixed reactions when it comes to interactive theater, but than, people have mixed reactions about everything, really. I have to say, you feel more alive than ever when you are part of a scene, no matter which side of the stage you find yourself. And I've never heard of a spectator getting bored while participating in interactive theater – how could you be bored when you are so involved? And it's so much fun!
I've met a lot of people who are scared to go to this type of performance. Little do they know, most of the actors are just as scared of it. If you are one of those actors, you shouldn't be. Instead, here is what you should do:
1. Prepare! It's the key for doing anything, but with interactive theater, it is more true than ever. Think ahead and rehearse possible scenarios. Let's say, you have to ask the audience member, "Do you like carrots?" He may answer, "Yes" or "No" or "Do you?" He may also say nothing at all or start a monologue of his own, such as, "I used to like carrots when I was little, but when I was 8, at my birthday…" and so on. Try to prepare yourself for each of these scenarios. You may still get surprised, but the more versions you are prepared for, the easier it will be to improvise, even when surprised.
2. Try it on! Don't let your opening night be your first rehearsal. If you are going to perform interactive theater, you need to rehearse with your partners – the spectators. Invite the cab driver you just met, the babysitter, the cute guy in the coffee shop, your aunt who is in town to be your audience in rehearsals, as soon as you've learned your lines, and the earlier you work with an audience, the better. Work with their reactions, and analyze the scene after. Did they surprised you? Or did you already have their answers on your list of possibilities? Try to improve your "possible scenarios" list, and go back to rule number one: Prepare.
3. Relax! You feel like you are swimming in unknown waters, but you have one huge advantage – you know the story you are telling. You know what you want from the audience members. You know where the story needs to go, and you know how much time you have to say it. You are in the know! You are prepared, and you can lead your spectators. By the way, they are not the enemy – they want this story to be brilliant just as much as you do. (Hey, this is why they paid a ticket!) But in order to lead this interactive scene, and keep it funny or entertaining (or whatever emotion you are looking for) you need to be relaxed. The spectators can smell your stress a mile away, and if they think you don't know what you are doing, it's like being on a ship who's captain lost the confidence – that ship will sink, even if the sea is calm. So, go back to rule number one, prepare some more, and when the curtain opens – relax. Enjoy!
Ana Mărgineanu is a Romanian theater director. She recently started PopUP Theatrics, a site-specific theater company, in partnership with Tamilla Woodard. Ana's work has been presented in the main cities of Europe as well as in New York. Her shows won multiple awards, including "Best Play" at London Fringe Awards ("The Sunshine Play") and "Best Show" at the Romanian Comedy Festival ("5 Miraculous Minutes"). She is also an alumnus of The Lincoln Center Directors Lab, and a founding member of The Internationalists. Ana worked as an associated professor at the National University of Theatre and Film, Bucharest, and she has lead acting workshops in Athens, Bucharest, New York and Mexico. For more information, visit www.anamargineanu.com.