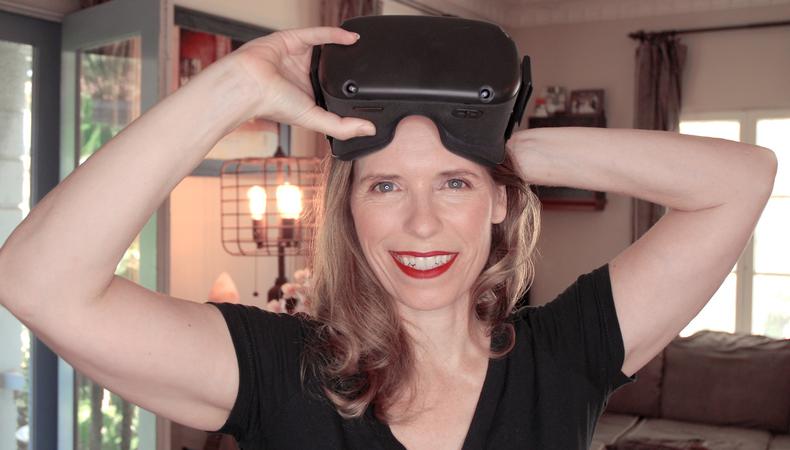 The following Career Dispatches essay was written by Los Angeles–based actor Deirdre V. Lyons, who stars in "The Under Presents" and other award-winning virtual reality productions.
Since 2016, I'd been fortunate enough to be working steadily with a lot of the major immersive theater companies in Los Angeles. JFI Productions, Speakeasy Society, Spy Brunch—all incredible companies. At this time last year, there were no whispers of some mysterious illness and things were as steady as they always had been. I had just finished "Haus of Creep" with JFI Productions and, as always happens, I get a bit of the blues as I mourn the closing of a show and a bit anxious as I wonder what, if anything, will come next.
So I started putting my feelers out, first to a friend who happened to mention something at a party, and then a blind email to another person who was heading up a very unusual project that was using several other immersive actors who I knew. Crazy enough, I was cast in both shows almost simultaneously last December. The first was Tyra Banks' immersive opus "ModelLand" in Santa Monica, and the other was an unusual gig as a live actor in a virtual reality "game" (for want of a better word) called "The Under Presents."
Fast forward to 2020: We were heavy into rehearsals for "ModelLand," and I was already doing shifts in "The Under Presents." I had even purchased my own virtual reality headset and was doing them from home, as their work hub was in Pasadena, "ModelLand" was in Santa Monica, and my home was in between those two very far (especially in Los Angeles traffic) locations. They were both part-time gigs, so all of this was a careful balancing act, but I was determined to make the schedule for both of these creative gigs work because I couldn't choose between them. They were very cool opportunities!
And then the pandemic hit. In L.A., the fateful shutdown happened on Thursday, March 12, and on March 18, "ModelLand" let all the actors go without ever having opened. While I hope that someday they will be able pick up where they left off, I just don't know if that will ever happen.
But this very strange and miraculous world of "The Under Presents" was still open, a bright little spark of light in a very dark world for many. Tender Claws, the company that created "The Under Presents," sent out into the world this wondrous bit of magic exactly when we needed it; they stepped up to help their actors survive, and it was all work we were able to complete with a VR set and the comfort of home. They then added a variety hour that we did for a month, giving many of us very needed extra hours to perform in this delightful space.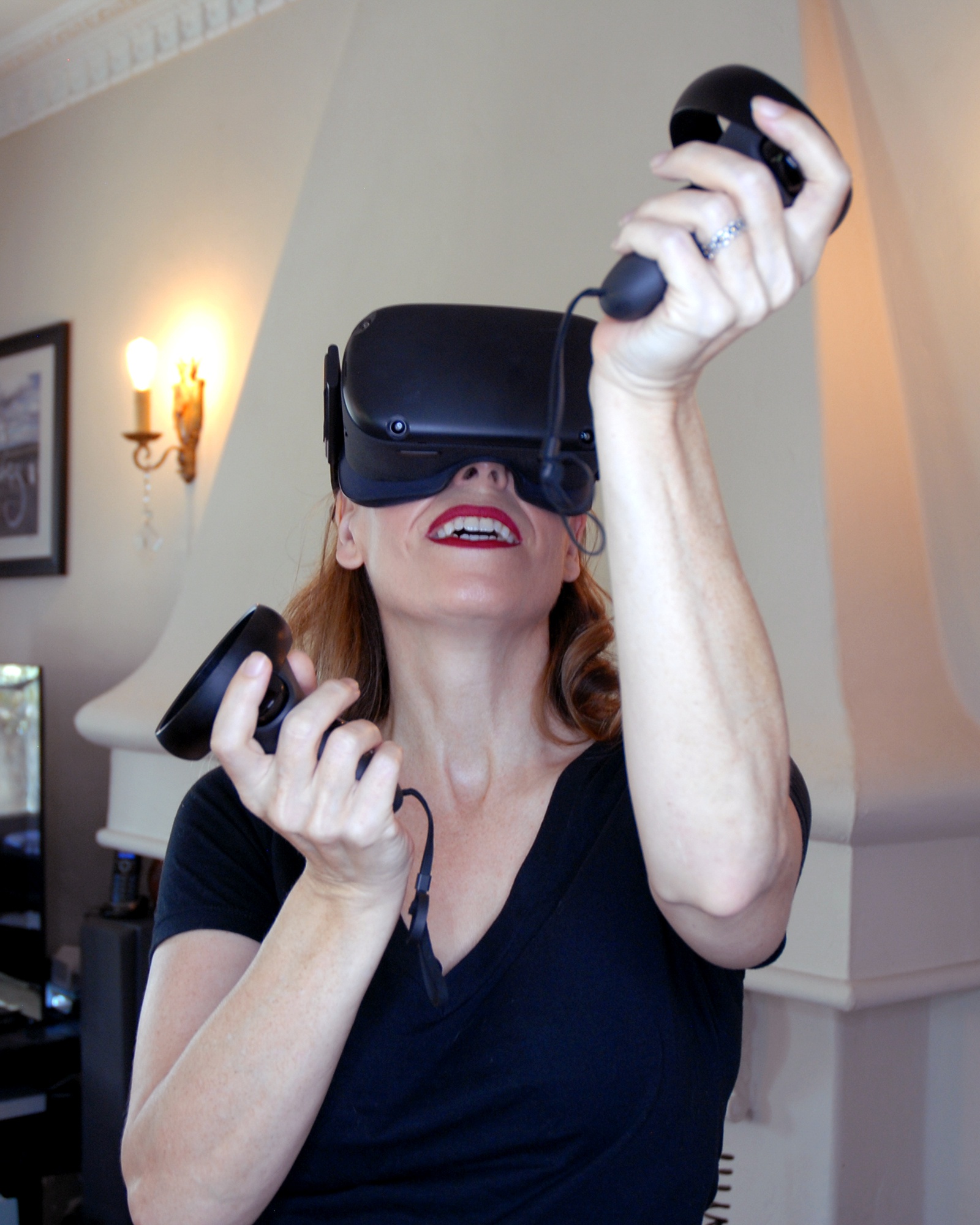 Then, Tender Claws took it a step farther and created something that had never been done before: a live, part-scripted, part-improvised, immersive experience that audiences attend from home using a virtual reality headset called "The Under Presents: Tempest." It worked like a one-person show, with up to six people in the audience to keep it intimate and stable. This new VR world has certain technical limitations, but with different locations at the click of a button and interchangeable avatars, we could play different roles in different sets. All of it was a joy, doing live theater for people all over the world, engulfed in a Shakespearean story that blurred the lines between real and imaginary. Every show was different due to audience input and personality as well as our own circumstance and story framing; each of our 11 Prosperos and Prosperas had a different take on how the story should be told, allowing for our own creativity and a repeatable audience opportunity, as many wanted to see each actor's take. There was soon a built-in audience for the show, and together with "The Under Presents," we created a community.
Even then, I knew how incredibly lucky I was to be working during those first few months of the pandemic. So many others were out of work, and still are. But I got even luckier when my experience with this VR production led to a second called "Finding Pandora X." It was a whole other type of production, more like a traditional play with several characters. There was a backstage crew and a lot more technical hurdles, but with the leadership of our amazing director, Kiira Benzing, our production found great success and even managed to win Best Immersive Experience in Venice VR Expanded, the official virtual reality competition section of the 77th Venice International Film Festival.
Now I am continuing on this crazy VR path by co-producing, co-directing, and acting in our very own live immersive VR experience for Halloween, "PARA: An Immersive VR Horror Experience," and we are turning our attention to our next production for the holiday season. Next, will be hitting the Raindance Film Festival.
Virtual Reality is a whole new platform for storytelling, with a potentially global audience. Remember, I was performing at the Venice Film Festival for a juror in Japan all from the comfort of L.A. It is truly incredible! As more people enter the VR world, particularly with the introduction of the relatively inexpensive Oculus Quest 2, the future here is bright and wide open as creatives enter this new storytelling platform.
So if you are brave enough to wander into the world of virtual reality, welcome, there is a home for you! Come help us figure out the potential of this brave new world.
Looking for remote work? Backstage has got you covered! Click here for auditions you can do from home!