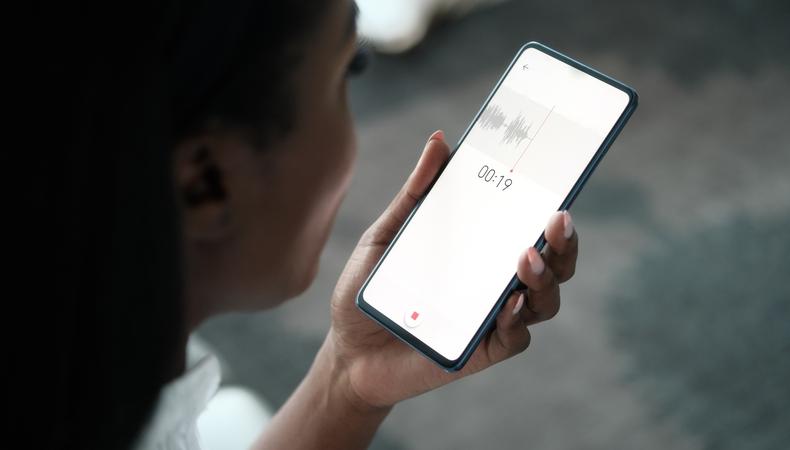 So you want to be a voiceover actor—to join those who use the power of their voice for projects including audiobooks, video games, cartoons, and documentaries. But if you're just starting your voice acting journey, you're probably wondering what kinds of gigs are even available for VO newbies. Here's our roundup of entry-level voiceover jobs, plus where to find them and how to use them to next-level your career.

megaflopp/Shutterstock
You can find beginner VO gigs on casting platforms, voiceover-specific sites, and freelance job boards.
Casting platforms: Backstage has a comprehensive voice audition and casting call database. Set up a search notification for calls with your desired job type or for ones seeking your specific sound.
Voiceover sites: Clients seeking voiceover services often use sites such as Voice123, Voices, and Snap Recordings to find voice talent.
Freelance job boards: Fiverr, Upwork, and other creative freelance job marketplaces offer a variety of job opportunities, including voiceover.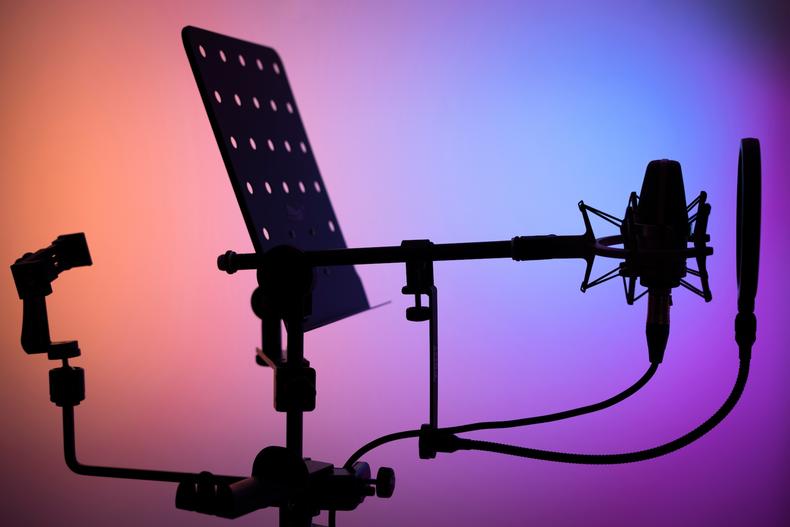 edwardolive/Shutterstock
Social media ads: Social media marketers need voiceover actors for promotional content. As a social media ad voice actor, your job is to read a script and make the product or service being advertised sound as desirable as possible to the target audience.
Tip: Research the company producing the commercial to feel out the energy and style you and your voice should bring. For example, an ad for a wellness retreat will likely match best with a soft, serene voice, while an ad for a monster truck jam will likely require a more strident, excited one. It never hurts to ask questions about what exactly the company is looking for and what they hope to accomplish with the voiceover.
Telephone system voiceover: Voicemails, on-hold messages, and interactive voice responses, oh my! These entry-level gigs are as easy to record as they are abundant. The job entails reading prompts and delivering information clearly and succinctly.
Tip: Though voicemail work doesn't necessarily translate directly to voice acting for film and TV, you can use it to gain valuable voice recording experience. Use the gig to explore vocal work technicalities such as pacing, breathing, and mic placement.
YouTube voiceover work: YouTube has millions of channels that use voiceover, offering a plethora of opportunities for beginner voice actors to hone their skills—while also providing a nearly limitless potential audience. Whether it's reading ranking lists, narrating explainer videos, or commentating on other videos, you can find countless ways to kick-start your voiceover career on the video hosting platform.
Tip: Since YouTube channels are incredibly varied, make sure you know the client's subject matter and target audience. You don't want to sound too colloquial for an academic channel or overly formal for a channel that ranks pop music. Try and aim for the kinds of content you want to work with going forward, so that you have a solid portfolio and demo reel showcasing your abilities in your desired arena.
Corporate instructional voiceover: Someone has to provide the voice for onboarding, branding, and training for companies—and that someone could be you. Many companies use voice actors for internal instructional videos and for external communications such as how-to videos and brand mission and vision statements.
Tip: Most corporate videos use a narration style that's self-assured, clear, and concise, while also engaging (but be sure to avoid the dreaded monotone). Try infusing your best professional voice with a hint of warmth when applying and recording for this type of gig.
Audiobook narration: More books are getting audio adaptations than ever before. While landing the VO job for a big-name book series may be the dream, you can still get your feet wet with lesser-known works and authors. The most efficient way is to go straight to the source on a platform such as Amazon Creation Exchange, where you can send an audition directly to the author of a title that catches your eye. You can also search by accent and voice style and apply to the ones that match you best.
Tip: One advantage of audiobook recording is that it's great acting practice—especially for fiction texts. Strive to perform characters' emotions and personality through your voice. Let a sob catch in your throat when a child loses a parent, turn your voice cold when you're reading the villain's lines, and smile when the lovers finally reunite. Showcase your storytelling skills and you may just find yourself landing bigger jobs.
Video game voiceover: Before you can start voicing Mario or Nathan Drake, get your start taking on voice roles for smaller games. Most of these will be nonunion, but they can still help you learn the ins and outs of video game narration.
Tip: Use your body to add authenticity to your portrayal of a video game character. "You need an actor who's able to facilitate their body in various ways," said voice actor Justin Walvoord. "They're physicalizing in their space. They're activating those sounds through the use of their body." Voiceover agent James Murray concurs. "The stiffer the body, the stiffer the read," he said. "Does the scene call for a character running away? Best to get that breathing up. Is your character dying? Is it by sword, gun, or fire? Those are three very different ways to get that body moving."
Short films: If your goal is doing voiceover for major motion pictures and TV shows, you should try to get in that world as soon as possible. While more established productions will be hard to land without a voiceover agent or union status, many shorter indie and student films cast voiceover actors without any experience.
Tip: If you work on a short film and are proud of your work, see if you can parlay the credit into landing an agent; then you can really start going after those dream voice acting gigs.