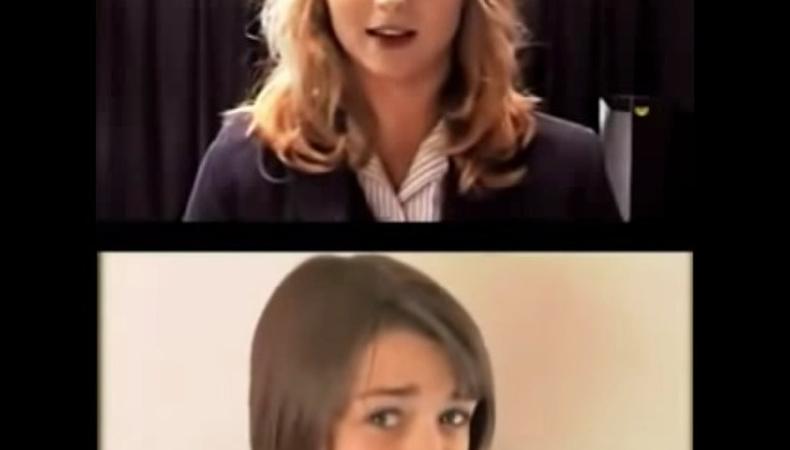 Who's excited for the return of HBO's "Game of Thrones" on Sunday, April 24?? Before we journey back to the ice zombies, the feisty dragons, and the literally cutthroat shenanigans of Westeros, here's a throwback to whet our appetites: Sophie Turner and Maisie Williams auditioning for the roles of Sansa and Arya Stark.
Not only does it boggle the mind to remember how young these two actors were when they sent in their audition tapes, it's amazing to see how fully they already understood their characters. Turner's snobbery is matched by Williams' petulance; it becomes obvious any scene featuring these two very different sisters would make sparks fly. Now that they're practically grown women kicking ass in their respective corners of the kingdom, it's hard to imagine anyone else embodying the young daughters of House Stark quite as well.
Valar morghulis, nerds.