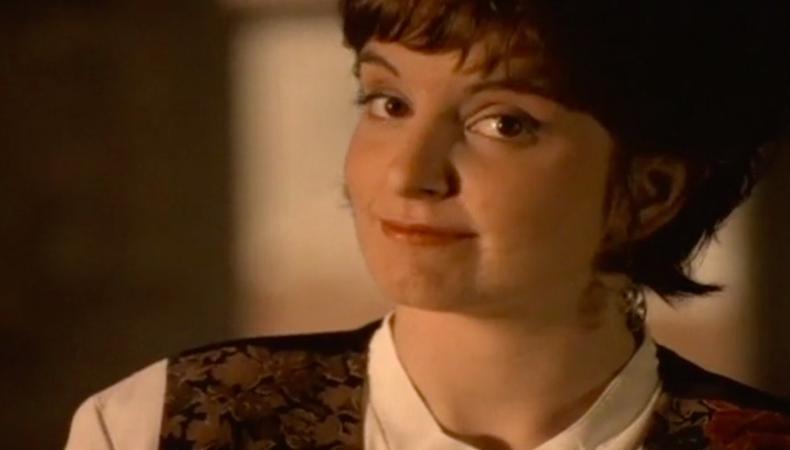 Before Tina Fey was cracking us up on "SNL," writing and starring in her own television shows ("30 Rock") and movies ("Mean Girls"), and topping the best-seller list ("Bossypants"), the Pennsylvania-born actress was a member of Chicago-based improv comedy troupe, The Second City. And like most young actors, she was probably trying to pay the bills.
All the love in the world to uber-talented and hilarious Fey, but that's really the only explanation we can think of for this 1995 commercial for Mutual Savings Bank. Rocking a brocade vest, opaque tights, and a very '90s haircut, she endearingly tries to make the best of the script as she walks through all the different meanings for the word "hi," before segueing into the "high" interest rates at the bank. Seriously.
Obviously Fey has gone on to bigger, better, and much funnier things, but take a look for yourself.