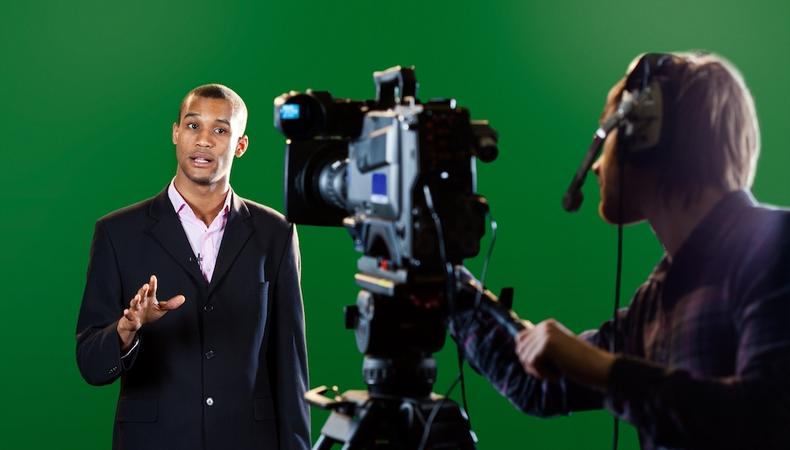 Have you ever noticed an unmarked can with its label ripped off on the grocery store shelf? You know the one; it's just a metal can sitting by itself, sans label. Would you ever purchase such an item? Most people wouldn't and don't because they have no idea what's inside.
Now think about the other cans on the shelf that have packaging so skillfully designed that they reach out and grab your attention with color, design, font, and pictures. Those labels are incredibly well thought out. Their job is to let you know exactly what's inside while also being pleasing to the eye. You know precisely what you're getting and so you get it. That's effective marketing.
Let's take this scenario and translate it to acting. As an actor, you're the product inside and out. So what does your label look like? Is it telling us what's "inside the can"? Most new actors—and even seasoned ones—aren't really clear on what they're selling. And rather than taking the necessary time to figure out just who they are and what they have to offer, they just start marketing themselves with the hope that there's a chance someone might pick them up.
READ: 14 Tips for Determining Your 'Brand'
But ask yourself: What successful company would handle their marketing like that with one of their products? What company would bring a product to market before doing the necessary research and development? Not one that plans on staying in business very long.
So how does this all relate to pilot season? During these months, production companies are looking for and at talent to fill roles in their new shows. When you walk in the room, it's imperative that you have a firm, clear, and solid understanding of who you are and what you're offering. If you plan on having someone else figure this out for you, you're not going to succeed.
If you want a legitimate shot at working successfully in this industry (let alone making a dent in pilot season), you owe it to yourself and the market to know who you are and what you're offering, besides just being another one of the hundreds of cute faces that pass through. Where do YOU fit in the breakdowns?
Here's an exercise to help you understand your product a little bit better:
READ: 11 Ways to Get Ready for Pilot Season
Write a breakdown on yourself. Then put together a 30-second commercial featuring you as the lead. Write out a simple outline and record some video. Play it back. Notice the parts where you're telling the viewer about yourself as opposed to showing who you are and what you can do. Now do another one, 45-seconds long, and make sure you're doing way more sowing than telling. Let the audience get to know who you are.
You'll want to have these spots come in as close to 30 and 45 seconds as possible. If you can get in front of some people while you're doing this or at least one other person, it will strengthen the assignment making it harder, more anxiety-inducing, and more awkward. That's alright. Think of it like placing more plates on the weight bar at the gym: increase resistance, increase your growth potential.
Remembering the words of Pablo Picasso: "I am always doing that which I cannot do, in order that I may learn how to do it." Don't just tell us about yourself—let us know who you are and what you have to offer by showing it to us. Let us see you and exactly what we'll be getting if we choose to cast you.
Clay Banks is a former Fortune 500 business and life empowerment coach, motivational speaker, acting coach, and consultant. He's presently a recurring Master Coach at SAG-AFTRA Headquarters as well as a guest Master Class Auditioning Coach with the American Academy of Dramatic Arts, Hollywood. Banks owns Clay Banks Productions & Studio International (CBSI) where he conducts ongoing on-camera acting classes and actively produces. Every Wednesday night at 7pm PST, 10pm EST, CBSI livestreams a 20-minute TED talk-like power teaching exclusively for actors. Clay just completed an extensive on-line certificate-acting program, Technicalities of On-Camera Acting.
If you'd like more information about Coach Banks' Business Month teachings, in person or online, contact him at Info@ClayBanksStudio.com.
If you're ready to tackle pilot season, check out our TV audition listings!
The views expressed in this article are solely that of the individual(s) providing them,
and do not necessarily reflect the opinions of Backstage or its staff.