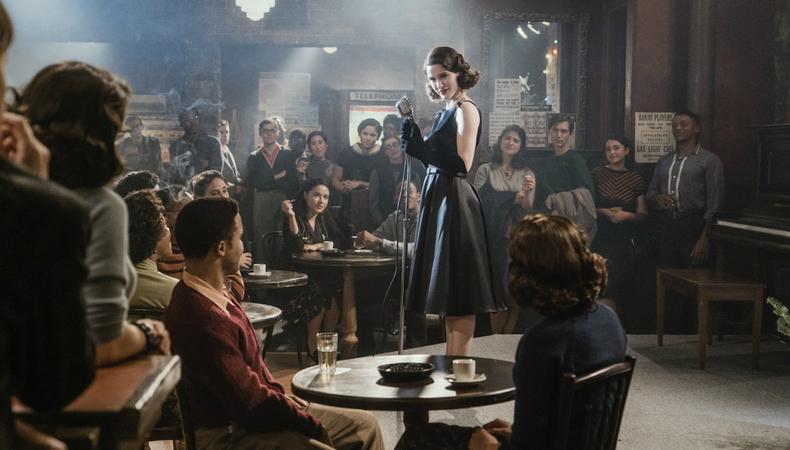 As a talent manager, I'm often asked, "Should I do background work." Typically, my answer is "yes" but with a caveat.
At the very, very, very beginning of your acting career, background work is a great way to get familiar with being on set and working with a sizeable crew. But a couple of months doing background jobs is all you need. If you're at the point in your career where you're trying to climb the ladder and become an established actor, it's time to stop with the background work.
Why? Being recognized as an extra in series all but nixes your chance of ever being a co-star or guest-star; you can't appear as a nurse in the background one day and a detective with lines the next.
If background work is necessary to sustain your way of life, I'd recommend doing so only for film and commercials so as not to interfere with your potential of being cast on a series.
That said if you are at the point in your life and career where background work is a good choice but you're still on the fence, here are five reasons to give it a try.
1. You'll gain experience.
Background work is typically for actors who are just starting out and need to learn. So do it! Pay attention, watch everything, follow direction, and learn who's who on set.
READ: How to Get Work as an Extra (and Be Great at It)
2. You'll make money.
(But remember, this isn't the road to getting cast.) Background work can be a great way to make some cash but it almost never happens that a background actor will be upgraded to a co-star. In all the years I've worked as a talent manager, this has only occurred with one of my clients. She went in for background on "Blackish" and was bumped up to a co-star on the day.
3. If you love background work.
There's nothing wrong with a career as a background actor and it can be a fun way to make a living!
4. To reach your union earnings levels.
As a member of the union, you need to hit a certain level of earnings to qualify for benefits and you can use background work to make money within the industry (but be smart about it).
5. Free food and new friends.
Free food is always great and meeting other people in the industry can help you build connections. But remember, don't try to pass your headshot and résumé to the producers or directors—that kind of behavior can get you thrown off set.
If you're looking to become an established principle actor on television, it's time to stop doing background. Instead, focus on getting speaking roles in student films, short films, web series, commercials, and non-union features to get the real acting experience you need on your résumé to work your way up.
The views expressed in this article are solely that of the individual(s) providing them,
and do not necessarily reflect the opinions of Backstage or its staff.