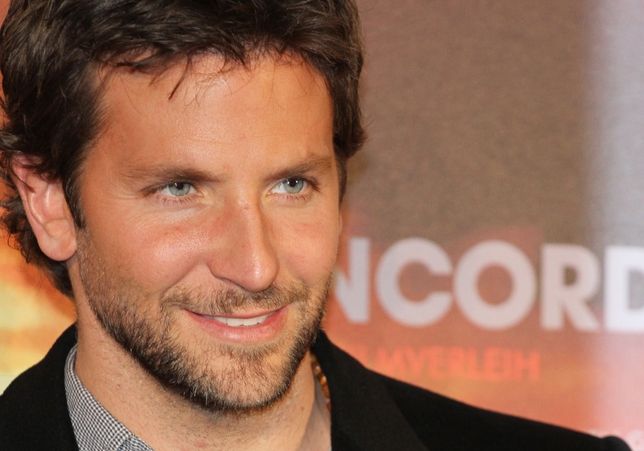 Not only can these actors pull off some of the most complex roles in film and on television, but they can do killer impressions of their Hollywood pals and other celebrities. We love that they're putting their acting training and experience to good use, giving us impressions better than we could have imagined!
Paul Rudd and Seth Rogen do Robert De Niro
Paul Rudd and Seth Rogen pull out their best impression of Robert De Niro after he's gotten "baby goo" on his shoes in this scene of "Knocked Up." Who do you think did it better?

Matt Damon does Matthew McConaughey
Actors love impersonating Matthew McConaughey. Maybe it's the charismatic southern accent or the gravelly pitch of his voice, but whatever it is, they love it. Watch Matt Damon's cross between McConaughey and Bill Clinton on an episode of "Late Show with David Letterman."

Bradley Cooper does Christopher Walken
This impression of Christopher Walken is spot on. The "American Hustle" star drops it after being prompted to do an impression on BBC One. As a bonus, Liam Neeson does an impression of Sean Connery at the end of this video.

James Franco does Justin Bieber
When do we get to see Franco doing live Bieber karaoke?

Topher Grace does Michael J. Fox
The actor does an impression of Michael J. Fox in "Teen Wolf."

Leonardo DiCaprio does Jack Nicholson's eyebrows (on Japanese TV)
Leonardo DiCaprio shows off the dexterity of his face in the name of Jack Nicholson.

Tom Hiddleston does Owen Wilson, Chris Evans, Orson Welles, and a Velociraptor
Best known for his role as Loki in "The Avengers," Tom Hiddleston does funny impressions of some other notable actors.

Jay Pharoah does Denzel Washington and Will Smith
An "SNL" cast member, Jay Pharoah is known for doing a great impression of President Obama. Many people don't know he also does a stellar Denzel Washington and Will Smith impersonations.

Tina Fey does Sarah Palin
Tina Fey lays it on thick for this impression of Sarah Palin on "Saturday Night Live."

Jim Carrey does David Caruso, Clint Eastwood, and Sylvester Stallone
Famous for his highly expressive performances, Carrey does David Caruso, Clint Eastwood, and a slack-jawed Sylvester Stallone in the ring in this mash-up video.

Dwayne Johnson aka The Rock does Arnold Schwarzenegger
The former wrestler turned action-movie-actor imitates the former professional bodybuilder and governor of California.

Alec Baldwin does Tracy Morgan
Baldwin does a great impression of his "30 Rock" co-star Tracy Morgan forgetting his lines on set.