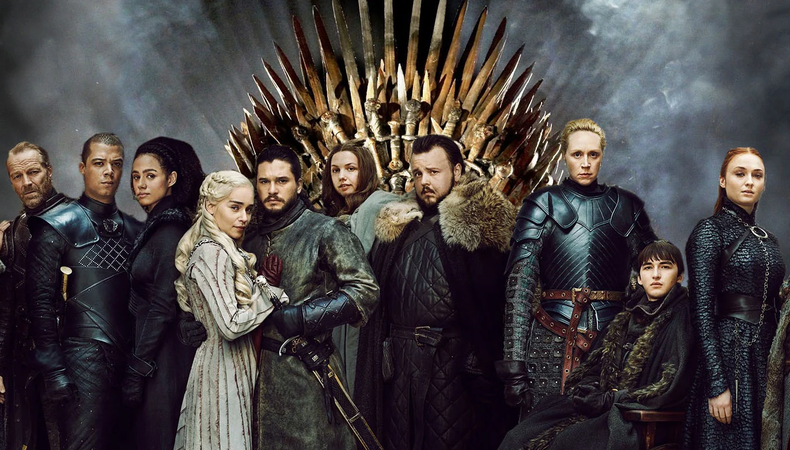 Welcome to Decoded, a series that deciphers different corners of the UK performance landscape. This week, Backstage takes a look at ScreenSkills, the skills and training body for the UK's screen-based creative industries.
Don't Say: "Forget skills, it's all about who you know…"
Do Say: "If it wasn't for ScreenSkills I wouldn't be here picking up my 12th Oscar today."
What is it?
ScreenSkills is dedicated to developing the skills and talent needed by today's screen-based industries. If you want to work in film, TV, gaming, VFX, or anything that involves a screen, these are the people who can help you. A registered charity, the organisation is funded and supported by a variety of industry bodies including the BFI, the National Lottery, broadcasters, and Arts Council England. Britain is known throughout the world for having great creatives, technicians, and craftspeople, and ScreenSkills wants us to keep that reputation.
That means providing careers information, training, mentoring, and identifying where the industry needs more skilled people. They also provide bursaries – currently totalling around £500,000 a year. ScreenSkills wants to support talent at every level, from new entrants to programmes for mid-career professionals and executives, and that's across the industry, from grips and sparks to writers and production accountants.
Looking for your next screen role? Check out our UK castings
Why should I care?
If you want to work in the UK's screen-based industries, ScreenSkills should be one of your first ports of call. Their website is full of useful information, contacts and links, revealing the extent to which ScreenSkills has its fingers in British screen production pies from TV, VFX, and film to gaming, animation, and screenwriting. Speaking to the Guardian, ScreenSkills boss Gareth Ellis-Unwin said: "We really do need more people to hear these opportunities are out there…If there are 462 people making a film, only two are the main writer and director. There are lots of other proper jobs." There's a shortage of skilled workers in the screen industries – ScreenSkills wants you to fill the gap. This is as relevant to actors as it is to cameramen – modern actors are highly likely to skill up in various different areas of the industry.
How do I get involved?
ScreenSkills offers a banquet of training and employment opportunities to budding film and TV industry workers. Want to get involved as a trainee plasterer on hit TV series Outlander? There's a programme for that. Fancy transferring your real-world office skills into the fantasy world of film? There's a course for that. Have no idea what a production designer, floor runner, or director does? ScreenSkills can help you find out.
They also run face-to-face workshops across the UK, and most of them are free, giving you the chance to see if a life in the screen industries is for you, as well as getting the opportunity to talk to people already doing the jobs you might be interested in. ScreenSkills also run masterclasses, networking socials, training camps – all aimed at educating and inspiring the next generation of creatives.
What else do I need to know?
ScreenSkills has just launched a new apprenticeship programme with Netflix and Warner Bros. Backed by the government, it aims to get apprentices to be "set-ready" after their training placement. Against a backdrop of a booming UK screen production industry, it's hoped the initiative will be just the first of many new programmes helping to launch a new generation of screen-based creatives.
More in our Decoded series: