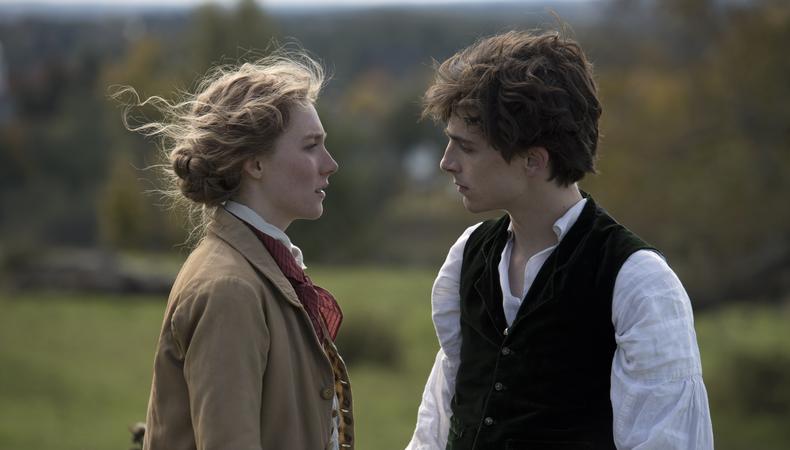 Hollywood's awards shows are like life: You win some, you lose some. After all, the Academy Awards produce more losers than winners each year; only one of five contenders can take home that little gold man. The actors below may humbly claim it's an honor just to be nominated, but we're taking the Academy of Motion Picture Arts and Sciences to task with this roundup of stars who deserve to be crowned Oscar winners. (This is, of course, by no means a definitive or complete list! Only a handful of actors with one or more nominations who have recently appeared in movies.) So without further ado, the Oscar should go to...
Amy Adams
Ask any awards pundit which Oscar-less actor has been closest to winning multiple times, and they'll likely name Adams. Her performances in "Junebug," "Doubt," "The Fighter," "The Master," "American Hustle," and "Vice" were so astonishing, they must have been just barely edged out of the competition.
Angela Bassett
Bassett may only have one Oscar nod to her name, for her ferocious Tina Turner in 1993's "What's Love Got to Do with It?" But come on, Academy—crown the queen of Wakanda! Her work in everything from "Waiting to Exhale" to TV movie "The Rosa Parks Story" deserves truckloads of trophies. And who can forget how she got Stella her groove back?
Annette Bening
This year's "The Report" and "Captain Marvel" are two more reminders of Bening's inimitable charisma and intelligence onscreen. The four-time nominee—for "The Grifters," "American Beauty," "Being Julia," and "The Kids Are All Right"—is considered to be one of today's worthiest leading ladies, so much so that even her non-nominated performances prove Oscar-worthy (the "20th Century Women" snub still stings!).
Glenn Close
Blame it on bad luck or Oscar voters: Close is the most-nominated actor alive who has yet to win. Five of her seven nominations (for "The World According to Garp," "The Big Chill," "The Natural," "Fatal Attraction," and "Dangerous Liaisons") occurred in the '80s; since then, her only recognition has been for "Albert Nobbs" in 2012 and 2018's "The Wife." Another fun fact: her first three were for supporting actress, her latter four for leading. Is next year's "Hillbilly Elegy" where this nomination-only pattern finally ends?
Bradley Cooper
Cooper earned Oscar acting nods three years in a row for "Silver Linings Playbook," "American Hustle," and "American Sniper," then was in contention for more than just performing; his hit remake of "A Star Is Born" marked the star's big-screen directing debut, plus he co-wrote the script and even collaborated on songwriting with his co-star, Lady Gaga.
READ: Everything You'd Ever Need to Know About the Oscars
Willem Dafoe
Long considered one of Hollywood's most versatile and diligent character actors, Dafoe found his way onto shortlists a fourth time last year for "At Eternity's Gate," starring as Vincent van Gogh. He's another example of a performer whose work doesn't need to be minted by Oscar to prove award-worthy; look beyond "Platoon," "Shadow of the Vampire," and "The Florida Project" for examples of Dafoe's bizarre brilliance.
Angela Lansbury
Lansbury the Legend also has three Oscar nods to her name ("The Manchurian Candidate," "The Picture of Dorian Gray," and "Gaslight") but the "Mary Poppins Returns" star belongs on this list also for failing to earn favor with the Television Academy—a whopping 18 Emmy nominations and no wins? What gives, Academies?
Joaquin Phoenix
A contender in three recent projects—"Don't Worry, He Won't Get Far on Foot," "Mary Magdalene," and "The Sisters Brothers" (opposite fellow Oscar-worthy star John C. Reilly)—Phoenix has come narrowly close to the win in "Gladiator," "Walk the Line," and "The Master." He's up at bat again with his Golden Globe-winning showcase in "Joker."
Robert Redford
Redford makes it onto this list with a caveat; although better known as an actor, he is indeed an Oscar winner for directing 1980's "Ordinary People." The veteran star's résumé is long, yet his only acting nomination is 1973's "The Sting." That was almost-but-not-quite rectified last year for what Redford called his last role, in "The Old Man & the Gun."
Saoirse Ronan
Most impressive on this list, perhaps, is its youngest contender: Ronan has three nods to her name at only age 24, for 2007's "Atonement," 2015's "Brooklyn," and 2017's "Lady Bird." Her phenomenal work as Jo March in this awards season's contender "Little Women" has been hailed as yet another of the Irish star's brilliant turns. Could the Academy come knocking a fourth time?