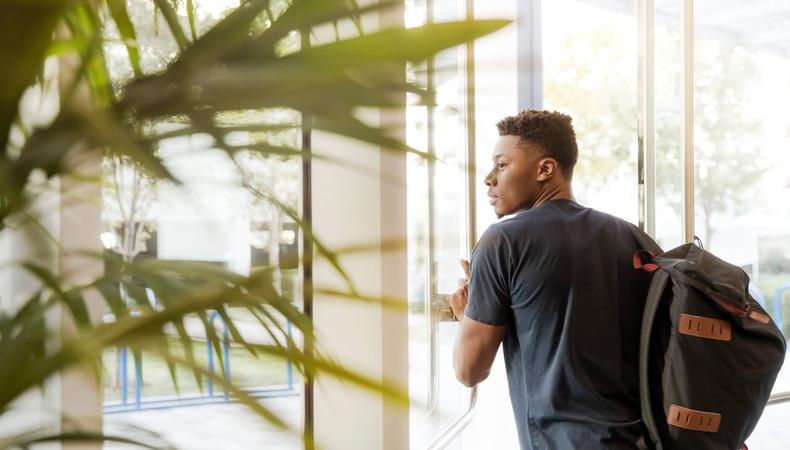 There are a lot of acting classes out there and it's easy to become overwhelmed when you see all the options. What exactly do these classes offer and how can they help you? When is it the right time in your career to take a certain class?
Here's a brief overview of three types of acting classes you'll find in your research and what they entail. By learning more about each class and its benefits, you can decide which is the best fit for you.
1. Scene Study Class
A scene study class is where you take a scene from a play or screenplay, isolate it, and break down aspects of the script such as objectives, relationships, and actions. Your teacher will direct your performance and may incorporate aspects of acting techniques in their instruction depending on their experience and style.
An experienced actor may benefit the most from this class because you can work on a range of material and characters in order to stretch your talents. Beginners can still learn what it feels like to be in front of an audience and speak a character's lines if they take the class. Plus if you haven't taken any technique classes yet you may be exposed to different techniques based on the teacher and their approach.

2. Audition Technique Class
Audition technique classes focus on the audition process. An instructor will select sides from a script and evaluate your performance. They will then make adjustments to various aspects to improve the effectiveness of the audition. Many times these classes are filmed so students can analyze their performance and better see both the substantial and subtle improvements a teacher can make. Audition technique classes may attract students of all levels because of the excitement of honing a skill to help book an actual job, but actors with technical skills and experience will gain the most from this type of class
READ: How to Choose an Acting Class
3. Technique Class
Technique classes approach acting instruction in a number of ways, from exercises to improvisation to physical movement. They're generally thought to be the foundation of an actor's craft. There are a great variety of techniques that a student can choose from, but all have the intention of preparing an actor for a career and giving them the confidence and competence to work on materials in any medium. Technique classes can be taught in vocational training schools and studios or in classes at universities and colleges. The Meisner technique, Strasberg Method, Chekhov technique, and Stella Adler technique are a few of the most highly renowned. This type of class will be particularly helpful to actors starting out who want to learn about these techniques. Many actors rely on one for a lifelong career while others may explore many techniques and even construct one of their own.

Mastering your craft and developing your talent through classes will best prepare you for work and career no matter your skill level. But when it comes to these types of classes, audition technique and scene study may be most beneficial once an actor knows how to work.