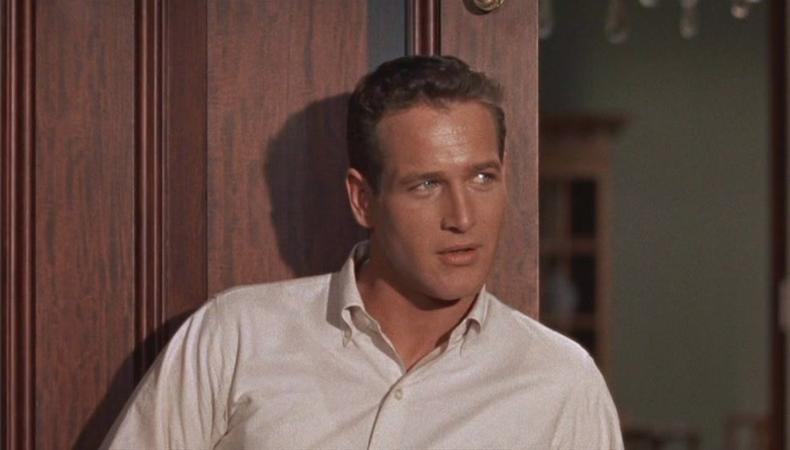 Anyone who's been to acting school knows that there are as many approaches to the craft as there are actors approaching it. Though all actors must develop their own understanding of the work, several master teachers have led the way in creating acting techniques since the turn of the 20th Century. These well-known gurus helped develop acting as we know it and continue to grow some of the industry's most respected stars.
Stanislavsky's System: To "Live" a Role Rather Than "Perform"
One of the greatest acting teachers of all time, Constantin Stanislavsky's work signaled a shift in 20th-century acting and inspired a whole new generation of techniques and teachers. In addition to changing the face of acting worldwide, Stanislavsky's Moscow Art Theatre was at the forefront of the naturalistic theater movement in the Soviet Union and in Europe. His approach incorporates spiritual realism, emotional memory, dramatic and self-analysis, and disciplined practice. Lord Laurence Olivier and Sir John Gielgud were both famous original practitioners of Stanislavsky's system.
An actor himself, Lee Strasberg's method was inspired by Stanislavsky's system and the Moscow Art Theatre. His "method," derived from Stanislavsky, encourages actors to magnify and intensify their connection to the material by creating their characters' emotional experiences in their own lives. Prior to his death in 1982, Strasberg trained many of the 20th century's and today's most legendary actors: James Dean, Ellen Burstyn, Al Pacino, Alec Baldwin, Marilyn Monroe, Julie Harris, Paul Newman, and Dustin Hoffman were all his students. His technique boasts many famous alumni as well, including Angelina Jolie, Scarlett Johansson, and Steve Buscemi.
Stella Adler: Imagining a Character's World
Stella Adler was the only American actor to study with Stanislavsky himself and developed her own "method" built on the work of Stanislavsky and Lee Strasberg. Adler's technique differs from Strasberg's in that it emphasizes imagination in addition to emotional recall. She famously said, "Drawing on the emotions I experienced—for example, when my mother died—to create a role is sick and schizophrenic. If that is acting, I don't want to do it." Though Marlon Brando's lifelike acting style is often attributed to Strasberg's Method, he was actually trained by Stella Adler; his devotion to Adler and her work was so strong that he wrote the preface to her manual "The Art of Acting." Other famous Adler students? Robert DeNiro, Benicio Del Toro, Mark Ruffalo, and Melanie Griffith.
Meisner Technique: "Living Truthfully Under Imaginary Circumstances"
Sanford Meisner developed this unique approach to acting in the 1930s, after working with Lee Strasberg and Stella Adler at The Group Theatre. Like Stanislavsky, Strasberg, and Adler before him, Meisner taught his students to "live truthfully under given imaginary circumstances." His acting technique is an imminently practical one; his famous repetition exercise, in which two actors sit opposite each other and respond in the moment with a repeated phrase, breaks down overly structured technique and builds openness, flexibility, and listening skills. Meisner joined the faculty of New York's Neighborhood Playhouse in 1935 and went on to train thousands of actors in his organic technique. Famous Meisner students include Robert Duvall, Grace Kelly, Gregory Peck, and Diane Keaton. As Elia Kazan once said, "Take it from a director: if you get an actor that Sandy Meisner has trained, you've been blessed."
Michael Chekhov: a "Psycho-Physical" Approach
Anton Chekhov's nephew and Stanislavsky's star student, Michael Chekhov developed his own acting technique after exile from Russia brought him to Europe and the United States in the late 1920s. Chekhov pioneered a psychophysical approach to acting, focusing on mind, body, and a conscious awareness of the senses. Clint Eastwood, Anthony Hopkins, Helen Hunt, and Jack Nicholson are all students of the Chekhov Technique.
READ: How to Choose an Acting Technique
Practical Aesthetics: Essential Action
This action-based acting technique was developed by playwright David Mamet and actor William H. Macy and incorporates elements of Stanislavsky and Meisner. It involves a four-step scene analysis that simply focuses on the pursuit of an action; actors are taught to focus on what is literally happening in the scene and what is desired of the other characters. Practical Aesthetics is most famously taught at New York's Atlantic Acting School, which boasts famous alumni Felicity Huffman, Rose Byrne, Jessica Alba, and Camryn Manheim.
Uta Hagen: Rooted in Rigorous Observation
In addition to her work as a Tony Award-winning actor, Uta Hagen was a beloved teacher at New York's Herbert Berghof Studio and authored the best-selling "Respect for Acting" and "A Challenge for the Actor." Her popular technique emphasizes realism and truth above all else; "substitution" (or "transference") encourages actors to substitute their own experiences and emotional recollections for the given circumstances of a scene. As part of her long and legendary teaching career, Hagen developed the talents of Matthew Broderick, Sigourney Weaver, Jack Lemmon, and many others, and was even a vocal (and accent) coach to Judy Garland.
Viola Spolin: Improv
Viola Spolin's unique Theater Games approach focuses on directorial and improvisational exercises for the actor and is considered to be a major contributor to the improvisational theater movement in the United States. Her "Improvisation for the Theater" is often called the "improv bible," and teaches actors to live in the moment and respond quickly and truthfully to their present circumstances. Spolin's son Paul Sills was at the forefront of Chicago's Second City and taught his mother's techniques to generations of illustrious comedy stars including Alan Arkin, Fred Willard, Dan Aykroyd, and Gilda Radner.
The views expressed in this article are solely that of the individual(s) providing them,
and do not necessarily reflect the opinions of Backstage or its staff.
Disclosure: This post is brought to you by the Backstage team and/or a Backstage Expert. If you purchase items through these links, we get a small share of the revenue from the sale from our commerce partner.