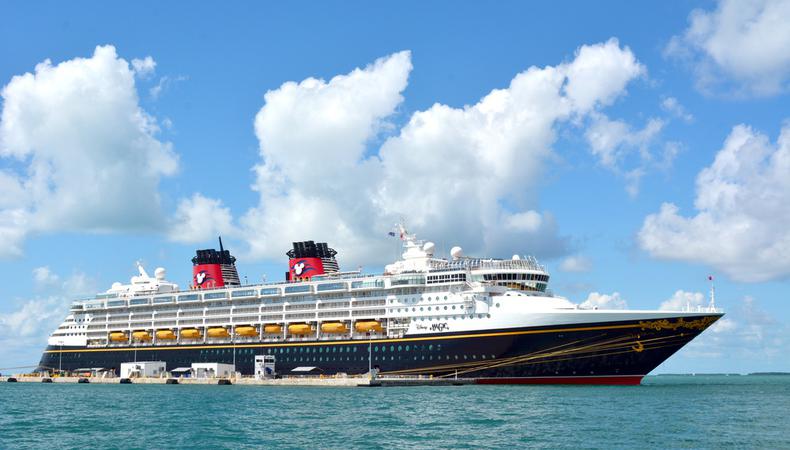 Don't miss any of the great gigs casting in Canada, including Disney Cruise Line mainstage productions, the upcoming Amazon Prime series "Cruel Intentions," and more!
DISNEY CRUISE LINE MAINSTAGE MUSICAL THEATRE PERFORMERS
Disney Cruise Line is casting talent for various mainstage productions, including "Beauty and the Beast," "Tangled," and "Frozen." Toronto-based musical theatre performers, aged 18 and older, are wanted. Auditions will be held on Aug. 9–10 in Toronto with rehearsals beginning as early as September. Competitive pay, bonus, room and board, and additional benefits packages will be provided. Apply here!
"BLITHE SPIRIT"
The Royal Canadian Theatre Company is currently casting its production of "Blithe Spirit." Actors, aged 20–60, are wanted for several principal roles. RP British accents are required of most of the roles. Auditions must be submitted by Aug. 7. Rehearsals will begin on Aug. 18 in Surrey, British Columbia, with performances in mid-October. Exact rate of pay is TBD. Apply here!
SUNFLOWER AI RECORDING PROJECT
Sunflower AI is collecting mass conference call information for developing AI and machine learning and is seeking English-speaking Canadian and American voiceover talent, aged 18–70, to read and talk about pre-chosen topics on Zoom. Talent will work remotely. Pay is $25 per hour. Apply here!
TESTIMONIAL VIDEO
The Canadian insurance company Dundas life is seeking Canadian, Australian, New Zealand, and U.S. talent, aged 30–55, to create remote testimonial videos. Pay is $100 CAD per video. Apply here!
"THE WIZARD'S DEN" VANCOUVER
Two actors, aged 19 and older, are now wanted for lead roles in "The Wizard's Den," a pop-up immersive potion brewing experience. Rehearsals and performances will begin in mid-August. Pay is $20–$25 per hour. Apply here!
DISNEY CRUISE LINE, DISNEY WISH
Casting is underway for the inaugural cast of Disney Cruise Line's brand new luxury cruise liner, the Disney Wish. Vocalists and other musicians, aged 18 and older, are wanted for on-ship roles. Submissions must be received by July 30. Auditions with callbacks will run through September with rehearsals beginning in mid-February 2022 and contracts expected to run mid-February through early October 2022. Professional pay, travel, room and board, and elevated onboard privileges will be provided. Apply here!
TORONTO'S MINI POP KIDS
Mini Pop Kids, the number-one music brand for kids in Canada, is searching for talent. Performers, aged 9–13, are wanted to form a group that will represent the brand in commercials, music videos, albums, live touring show appearances, and more. Talent must be able to sing and dance. Contracts will run for one year in Toronto. Pay is TBD based on project, up to $5,000 per project. Apply here!
Looking for remote work? Backstage has got you covered! Click here for auditions you can do from home!