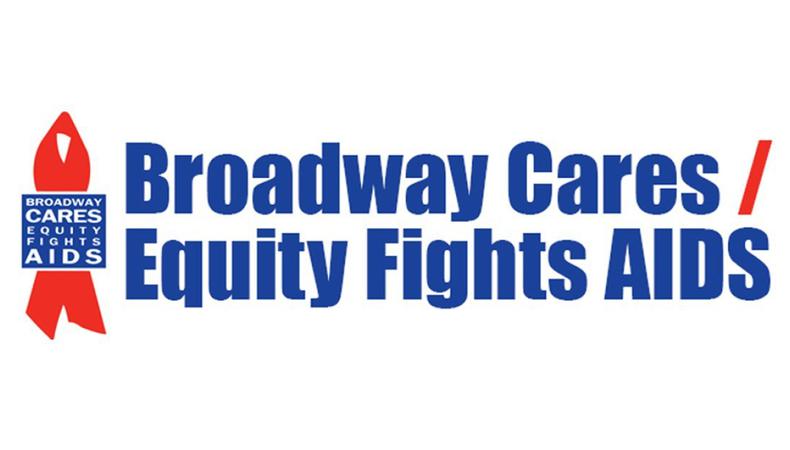 The show must go on—and now you can watch it from your living room. In the wake of the COVID-19 pandemic, and guidelines from the Centers for Disease Control and Prevention encouraging self-isolation to halt the coronavirus' spread, those who are financially dependent on the television, film, and theater industries have seen their livelihoods flash before their eyes. But in true showbiz fashion, nobody is going down without a fight.
Financial Resources:
Broadway Cares/Equity Fights AIDS' COVID-19 Emergency Assistance Fund:
Less than a week after every Broadway theater was forced to shutter, Broadway Cares/Equity Fights AIDS has launched a special online fundraising campaign to create the COVID-19 Emergency Assistance Fund; seeded with $250,000 by Broadway Cares, the initiative will provide financial relief to entertainment professionals and has launched an online campaign to reach a goal of $1 million by April 12 (the goal was exceeded before that deadline). Money will be administered by the Actors Fund. (You can make a tax-deductible donation right here!)
SAG-AFTRA Foundation COVID-19 Disaster Fund:
On the television and film side of things, the SAG-AFTRA Foundation has announced the COVID-19 Disaster Fund to provide aid to eligible guild members who have been financially impacted by the pandemic. Those interested in obtaining or donating to the fund can do so here. Once again, the Actors Fund will assist in distributing resources on the ground. Additionally, the Foundation has announced a "digital transition" in the wake of the fallout, which will see many of its courses offer a remote option, as well as live streaming and recording new programs.
The Foundation for Contemporary Arts temporary fund:
The Foundation for Contemporary Arts has created a temporary fund for artists who have had performances canceled or postponed due to the pandemic, and is disbursing $1,000 for the duration of the closures.
Entertainment Industry Braces for Coronavirus Impacts—the Latest
The Indie Theater Fund COVID-19 Emergency Grant:
The Indie Theater Fund COVID19 Emergency Grant has been established, providing rapid relief grants to indie theater companies as well as individual artists experiencing financial strain. Grants of up to $500 will be offered on an ongoing basis; you can apply through the Google Doc here.
The Rauschenberg Emergency Grants:
There is also the Rauschenberg Emergency Grants, which provide one-time funds up to $5,000 for unexpected medical emergencies for both visual artists as well as choreographers.
Artist Relief Coalition's Emergency Artist Relief Fund:
The Artist Relief will provide rapid and unrestricted $5,000 relief grants to assist artists facing dire financial emergencies due to the impact of COVID-19. The fund will be launched with $10 million, half of which has been seeded by the Andrew W. Mellon Foundation. Grant applications are open today at artistrelief.org.
Theatre Artists Relief Fund:
The American Theatre Wing has established a $250,000 fund to support those working in theater whose productions were either cut short or cancelled due to the pandemic. In order to evenly distribute funds, the Wing has established an online database to comprehensively document every theater, production, freelance artist, technician, and other theater worker who has been affected by the shutdown; you are encouraged to add to it here. For more information and to apply, go here.
Entertainment + Learning
The Slate at Backstage:
As if we would let you down in this time of need! As always, Backstage is here for artists across all disciplines, with remote jobs and casting notices of course, but also now with a robust digital slate for you to ensure every day can go towards bettering your craft. From at-home workouts with certified trainers to digital vocal coaching and self-tape audition advice from casting directors, to interviews with your favorite big-name actors like Kevin Bacon and Matt Bomer, we have everything you need to get through this pandemic. Find an updated schedule right here.
Seth Rudetsky's "Stars in the House":
SiriusXM Broadway host Seth Rudetsky wasted no time launching "Stars in the House," a mini-online show in which some of the biggest stage and screen stars will regularly join the personality (virtually, of course) to sing some tunes, share some stories, and raise some crucial funds for the Actors Fund. Kelli O'Hara kicked off the series from her home office on March 16, and a subsequent lineup of guests have so far included or will include in coming episodes Idina Menzel, Kristin Chenoweth, Laura Benanti, and basically every other Tony winner you can name. Those watching will be heavily encouraged and prompted to donate in support of those most vulnerable to the effects of the coronavirus. Every episode can be streamed on the Actors Fund website here.
Laura Benanti's #SunshineSongs
Speaking of Laura Benanti, the Tony Award winner acknowledged the particular devastation for those student performers out there who are seeing their spring musicals, senior showcases, and the like cancelled in the face of the pandemic. Benanti wants to give them an audience, and as such has encouraged performers of all ages to post their performance clips online with the hashtag #SunshineSongs for easy access. Prep your tissues and scroll through for a daily dose of sunshine!
John Krasinski's "Some Good News":
"The Office" star John Krasinski knows we're hurting, which is why he's launched an at-home talk show, "Some Good News." The web installments—which can be found on YouTube—have so far featured a reunion with his "Office" co-star Steve Carell and a performance from the entire original cast of "Hamilton"—and it's only been a few weeks. Tune in whenever you could really use some good news. Watch them here.
Mike Birbiglia's "Tip Your Waitstaff":
Obviously, it's going to be a little while until we can attend live comedy shows again, but comedian Mike Birbiglia has a solution. Every day at 2 PM EST, he goes live on Instagram with "Tip Your Waitstaff," a comedy show—with tons of hilarious guests—which raíces money for the currently unemployed staff at comedy clubs. So far, guests have included Sarah SIlverman, John Mulaney, and countless others. Find him on Instagram here for some well-deserved LOLs.
Healthcare Resources:
Mental Health Support New Yorkers Can Access While Staying Home:
For New Yorkers, the Mayor's Office of NYC has compiled a list of remote resources for mental health while we are homebound, including options specifically for veterans, students, older individuals, people harmed by violence or abuse, people with disabilities, and more. You can find the full list here.
Coronavirus Mental Health Resources in L.A.:
Over on the West Coast, the Los Angeles County Department of Mental Health has compiled a list of resources for those struggling with the "normal" stress brought on by this pandemic. There, find aggregated resources for families, parents, and children, peer and community support, general mental health, and more. You can find a full list here.
Dramatist Guild Foundation Emergency Grant:
DGF provides emergency financial assistance to individual playwrights, composers, lyricists, and librettists in need of funds due to severe hardship or unexpected illness. There is both a specific COVID-19 relief fund and a separate fund for other illness; applications will be processed on severity of need. Learn more and apply here.
Backstage will continue to post the latest information on the resources and efforts being made to aid actors through this crisis. In the meantime, remember that your community's got your back.