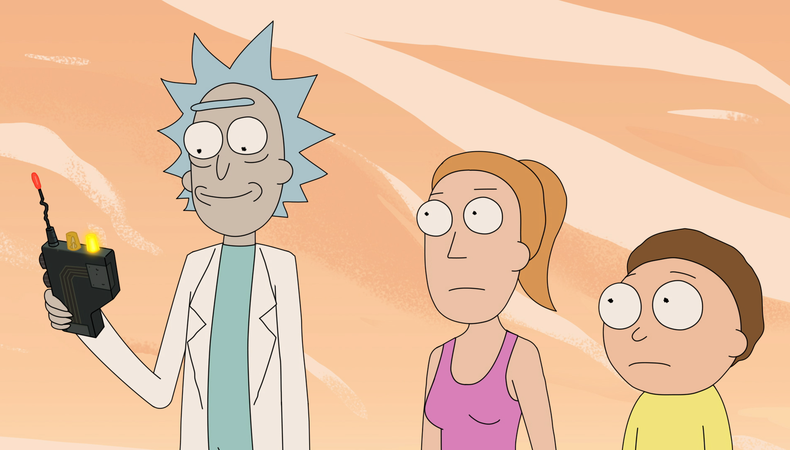 While October is known for being a month filled with spookiness, it's always a good idea to bring some comedy into your life. Check out the performances, events, classes, and casting calls that will keep you laughing all month long.

PERFORMANCES
Comedian, actor, and podcaster Marc Maron will be performing at the Dynasty Typewriter at the Hayworth on Oct. 4 and 6 at 8 p.m. and 10 p.m., respectively. ($25)
Pretty, Funny Women is the longest running, all-female standup comedy show in the world. Check out their upcoming show at the Hollywood Laugh Factory on Oct. 11 at 7:45 p.m. Each show, hosted by comedian Lisa Sundstedt, features a different lineup, a special guest headliner, and the hottest up-and-coming female talent in the business. (Pre-sale tickets beginning at $17)
If storytelling is more your thing, check out Drunkalogue at the Comedy Central Stage on Oct. 11 at 8 p.m. Five sober (or not so sober) comedians will share stories and perform their sets about hitting rock bottom and finding redemption. (Free)
Head out to Sketch Night at the Pack Theatre Oct. 14 at 8 p.m. This hour-long show will feature two house sketch teams, Patsy and Detention, that include up-and-coming actors from all over town. (Pay what you can)
Want to check out some underground improv teams? Head to the Improv Space in Westwood Oct. 26 at 8 p.m. You'll get to see six mainstage teams perform. ($5)
COMEDY EVENTS
Check out the first ever Adult Swim Festival Oct. 5–7. The festival will feature a mix of comedy and musical acts along with special experiences, like seeing "Rick and Morty" composer Ryan Elder bring the show's songs to life. Comedy performances include Hannibal Buress, Joe Pera, Ahmed Bharoocha, and Jena Friedman with music from Run the Jewels, Big Freedia, Flying Lotus, and more. (Tickets starting at $49)
Celebrate culture by attending the Hola Mexico Film Festival, the largest Mexican film festival held outside of the country. Nine movies will be screened throughout the month of October at the Montalbán Theatre in Hollywood. The festival includes two comedies, "Como Matar a un Esposo Muerto?" and "Me Gusta Pero Me Astuta," which will screen on Oct. 11 and 18, respectively. ($10)
CASTING CALLS
A student film is casting two non-speaking, leading roles for a comedy about a down-on-his-luck man fighting a weed growing in his perfectly manicured backyard. Auditions will be held by appointment only on Oct. 13. The roles are unpaid.
For those looking for background work, "Hotdog Homicide," an absurd comedy about a bomb scare at a regional hot dog eating competition, is looking for spectators. The short film shoots on Oct. 5–6 in DTLA. The roles are unpaid.
"Swiped," a web comedy following six (incredibly flawed) singles exploring dating apps, is casting for multiple male roles. Each role pays $100/day, plus lunch.
CLASSES
The Improv Space has opened enrollment for its Level I improv classes. Using the school's philosophy and vocabulary, you'll leave the class with the ability to perform a 2–3-minute partner scene. Beginners are welcome. This seven-week class (plus a final show) costs $199, and there are two class options that begin on Oct. 14 and 16.
Want to learn the basics of scriptwriting? Flappers Comedy University is holding a one-day workshop to help budding writers master the basics of scripted writing. The class costs $49 and will take place Oct. 27 from 12–3 p.m.
M.i.'s Westside Comedy Theater still has a few spots left in its six-week Intro to Stand Up class, which begins Oct. 7 at 12 p.m. In this class, you'll learn how to identify and develop your specific strengths in order to harness and embrace your own sense of humor. The class costs $295.