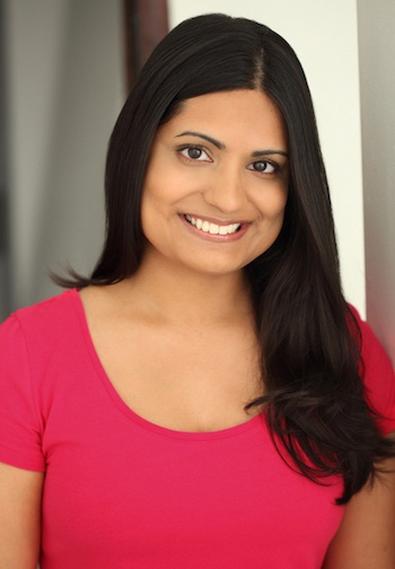 New York City–based actor Noreen Quadir just booked two film gigs through Backstage. She shares her tips for optimizing her profile to make auditions come to her.
She booked two ambitious gigs.
"I found my two latest film projects, 'On the Way There' and 'Poison Ivy,' searching through Backstage. Both projects had interesting stories and were character-driven, and I love working on projects that deal with complex characters and relationships."
Both roles pushed her the right amount.
"The characters I submitted and auditioned for were within my type but were also different than characters I have previously portrayed. I like getting to play roles that are quite different from each other, but still suited for me and my market."
Your Backstage profile alone can get you auditions.
"Be sure to fill out as many details as possible for your profile, including all of your special skills, training, and age range. And upload a few pictures, clips, or a reel. Sometimes, just by having a good profile, you get invited to auditions without having to submit for the project."
She gets the most bang for her Backstage buck.
"I use Backstage on a daily basis. I also enjoy reading all of the articles and news. Whenever I read something helpful from Backstage, I make sure to see who the author is, what they do, and then find them on Twitter for more helpful insight. I know that my investment in my Backstage membership is worth every dollar and is a very valuable tool for my career!"
Relationships she's built are as rewarding as projects themselves.
"[Backstage] is used a lot by independent producers, directors, and writers in the industry, so it is definitely one of the best opportunities to find interesting and innovative projects from creative people. Every project I have booked through Backstage has resulted in relationships with really wonderful people. I have made many great connections, which have been just as rewarding as the projects I got to work on."
Her advice for other NYC actors: Keep going.
"New York City is a fun and vibrant place, but it's also a tough environment, and having people who understand what you go through helps you keep going. I also suggest NYC-based actors keep busy. Even if you are not booking projects at the moment, take classes, meet people for coffee, go to networking events, and create your own projects."
To see your success story in print, tweet @Backstage using the hashtag #IGotCast.
And if you haven't yet been cast, check out our audition listings!