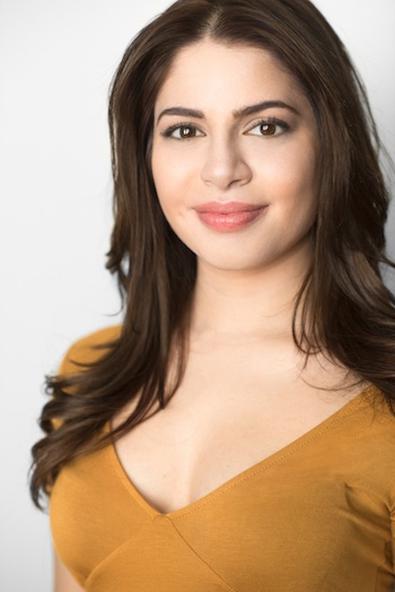 For the title role in "Jeanine," actor Idil Tekeli had to get inside the mind of a sociopath committed to an asylum—and that wasn't even the most challenging part of the audition.
'Jeanine' posed several audition challenges.
"English is not my first language, so every time I get sides for an audition, the first thing I have to do is work on my accent so that I won't have to worry about it. Unfortunately, I didn't have a lot of time since I had to do some research on my character's condition, as well. I just had to trust my gut and go with it."
The journey matters more than the jobs.
"I [have come] to realize it's not really about getting the part. It's about being there, getting the best of your nerves, and constantly learning about yourself and who you are as an actor."
Backstage is all-purpose.
"[Backstage] really gives me the opportunity to audition for a variety of projects. The school that I graduated from was mainly focused on acting in front of the camera, but with Backstage, I have the chance to audition for plays, as well!"
Backstage is broadening Tekeli's acting opportunities.
"I usually look for roles that are in my age range or a bit younger, then I read the breakdowns, and if I come across something that interests me, I apply. Since I graduated, I've been mainly working in short films and web series, but I'm so glad that Backstage gives me an opportunity not only to audition for films, but also plays, too. As much as I love every minute of being in front of the camera, I would love to be a part of a play one day."
Networking will never do anything but good.
"I have met so many filmmakers through Backstage! There were times that I got cast in short films and met a lot of actors who were also filmmakers. Some of them even reached out to me for their upcoming projects to see if I would be interested in auditioning. It's always a great idea to network and meet new people on set."
Find your artist tribe in the city.
"I live in New York, a city where every corner is full of art and different kinds of stories. I'd say audition, audition, audition, and don't wait for opportunities to come your way. Make your own! Look around you when you're on the train and see how many stories you're surrounded by. Write them down. Meet new people who are as passionate as you are about acting and collaborate."
To see your success story in print, tweet @Backstage using the hashtag #IGotCast.
And if you haven't yet been cast, check out our audition listings!