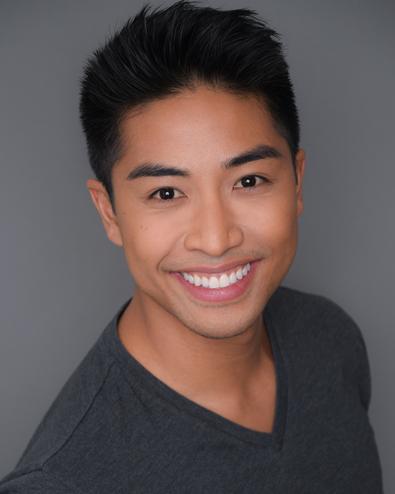 Michael Baldo has worked steadily as an actor because he approaches each project with the professionalism it deserves.
Turn your passion into success.
"I became part of the talent industry because I enjoy acting and collaborating with other creatives to make magic happen. Acting is my medium of expression, and I manage to make money along the way."
Be open-minded with every choice.
"Being stressed and not enjoying the craft can really put a damper on your performance. [A] production [is] a highly collaborative space; it's important to stay flexible with each take, listen, and be easy to work with. Producers and casting directors love actors who aren't stubborn and can easily incorporate new direction."
Know your objective.
"One of the biggest lessons I've learned in acting is, while going back to your acting lessons and techniques [is] important, [acting] comes down to selling and communicating an idea or product. If you keep the goal in mind, your acting skills will fall into place to best deliver a final performance."
RELATED: Apply to These Entry-Level Gigs to Kickstart Your Career
Be open to collaboration and easy to work with.
"I live in Seattle. The market has many productions going on throughout the year, and it's important to make yourself available. Production details can change at the drop of a hat, and working together with the producer to make the production happen shows them you're a professional and you're there to make their final vision work. They'll keep you in mind for their future productions when you're easy to work with."
Do the prep work, and fine-tune your skills.
"One of my acting instructors told me preparing for an audition is [our] job and the production is our reward. There is room for improvement in the craft; training and acting classes help us, as actors, [to stay] sharp and in tune with our acting muscles."
This story originally appeared in the Nov. 16 issue of Backstage Magazine.