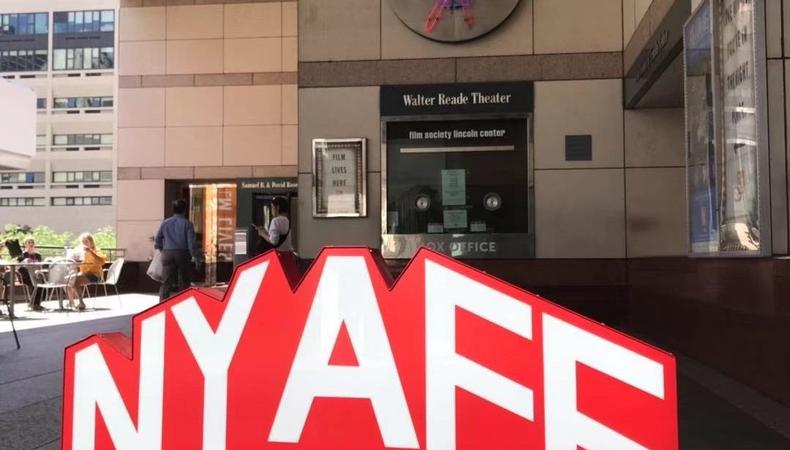 Welcome to Behind the Fest, Backstage's questionnaire series with film festival figures looking for that next big festival hit. Featuring behind-the-scenes insight from the organizers and programmers at Sundance, TIFF, Cannes, and more fests from around the globe, these tips might just hold the key to your indie film success story!
The 19th New York Asian Film Festival will, for the first time, launch a digital edition of its festival starting Aug. 28.
With a wide range of genres from arthouse fare to mainstream blockbusters, the NYAFF strives in presenting all the best of contemporary Asian cinema. The 2020 festival focuses on women filmmakers with a special Women Transforming Film lineup. Backstage spoke with NYAFF Programmer David Wilentz about this year's digital edition of the festival reaching beyond just the typical New York audience and how working filmmakers should get the most out of any fest. "You need to self-educate," advises Wilentz.
An NYAFF all-access pass for $79.99 grants audiences viewership to 46 films in the festival, or tickets to individual titles are on sale for $7.99. The festival runs through Sept. 12.
​Tell us about the history of NYAFF, its mission and how it fits into the larger festival landscape.
The festival started in 2002, and the founders came out of the Chinatown movie houses where they hung out in the '90s, but the last one closed in '97. If you were going to see Hong Kong cinema in the '90s, you knew that it was the most kinetic, most wild and off-the-wall, and sometimes politically incorrect kind of film. So the foundation was, where can we get more wild cinematic experiences like that? Then when they started the festival, they were searching other Asian countries and finding the wild kind of things they could. The festival has always been about that kind of fun.
I would say the mission now is to bring the exciting voices, ideas, or zeitgeist of the Asian continent through cinema to New York audiences—and now with the digital edition, the entire U.S., which is a good thing. We've been making our mark and trying to get the world to be aware of our mission, which is very basic: just to show the world some of these great ideas that are coming out of the continent.​
What is the programming process like for films?
We're not submission-based. We get a lot of people asking us through email or social media, "How do I submit a film to you?" It's always been pretty much curated. And in the beginning, it must have been more challenging, because the guys that were starting up the film festival were learning as they went along and they'd never done film festivals before, so they just sort of were improvising. And now, we have an established network of sales agents and producers, and on top of that, some of our programming staff is regularly going to film festivals around the world. We usually start in the Busan Film Festival in Korea, which is in October. And that's pretty much usually when we start each year seriously programming.
We are looking for something that represents the culture in a way, but we're also looking for films that somehow resonate with us as humans, have some kind of humanity to it. And that could be any kind of extreme.
But of course you're also looking for entertainment. For example, we have a really wild action comedy from South Korea called "Hitman: Agent Jun," which is about this guy that as a young man was forced to be a hitman. But then he leaves, and all he wants to do is become a comic book artist. And then his two worlds collide, and all that hilarity ensues. So there's things like that, too. And that's also very representative of the mainstream culture that's happening, for example, in Korea.
What advice do you have for attendees of the festival on how to network and get the most out of attending?
My personal advice would be, over the years, I've been pretty frugal. I'd see a certain amount of films as I could fit in my budget and my schedule. But looking back, I would say, I wish I'd been more like a super-fan and just gone for the gusto and saw as much as I could.
Any advice for early career filmmakers?
Network. I don't mean going to film school, but I mean finding people who have successfully produced films or directed films and put them in film festivals, and talk to people and find out how that really goes down.
Ask a lot of questions, find out what it is you do as a filmmaker and as a filmmaker submitting to film festivals, and then find out how to go about doing it. And then find out what festivals I should submit, and also find out what I should be wary of. There might be some film festivals where they're just charging you to submit your film...they're so-called fake film festivals where you don't really get something out of it and it's more like a business. So that would be something to be wary of, for example. And all this you would find out by getting information from people who've done it before.
What are some favorite films you've seen recently?
It's an Asian film, this year, called the "Wild Goose Lake," and it's one of my favorite films I've seen in the last several years. It's neo-noir amped up. It seems very arthouse and noir-ish, and then it just goes crazy places.
As for favorites from this festival, the Malaysian martial arts film "Geran"; the Indonesian crazy surreal movie called "Abracadabra," yes it's about magic; and a Bhutanese film—first time we've had a film from Bhutan—called "Lunana: a Yak in the Classroom," which is absolutely charming.