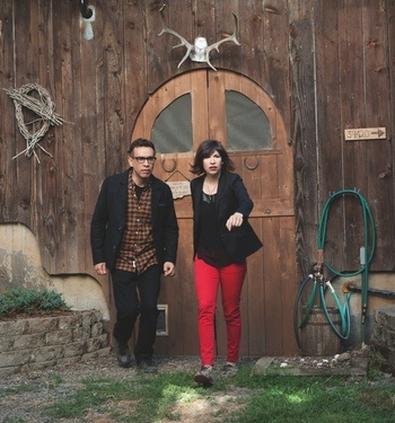 Why live in Los Angeles if you don't have to be there to land regular work as an actor? The rate at which L.A. has been losing its dominion over U.S. film production has tracked steadily with the successes that state legislatures across the country have had in ramping up financial-incentive programs to attract television and film projects to their states.
The received wisdom is that Hollywood's perpetual drive to slash production costs by moving the game outside its backyard must be having a diasporic effect on the L.A. community—with local performers and technicians packing up their covered wagons and relocating to stalwart theatrical cities such as Chicago and New York, and also a rising tide of contender-level locations in states such as New Mexico, Oregon, and Louisiana. The knock-on effect of this decentralizing (in concert with modern conveniences such as cheap airfares and Skype auditions) may be a change in perception of L.A. as the place to go to launch and build a film career.
In Oregon, incentives such as a 20-percent rebate on local goods and services and cash payments of up to 16.2 percent to cover production wages (as compared with the more common tax credits) have attracted several television series—such as IFC's "Portlandia," NBC's "Grimm," and TNT's "Leverage"—to the state. Vince Porter, of the Oregon Governor's Office of Film & Television, reports that the overall amount of production in the state has roughly tripled in the last six years. But are people moving there for the work? Noting that "we certainly draw more attention than before, but we've always had a strong talent pool," and acknowledging the migratory nature of the business, Porter added that "the work attracts the talent."
Portland-area actor, teacher, and fight choreographer Kendall Wells agrees: "I've been teaching most people from the Pacific Northwest who want to expand their résumé and prep themselves for projects coming up, but many of them have had their time in L.A. and elsewhere." Speaking as a working actor, Wells said that he's "not at all concerned with shots I miss not being in L.A. I was represented by a well-known agency there, and they were saying exactly what everyone else was; there's nothing going on in L.A.... The advantage now is that because I'm working within a smaller talent pool, I have a better chance of being cast. And it's certainly not like the quality or pay rates of the projects is less than in L.A."
Not too many show-biz folks permanently relocated to Vancouver, British Columbia, during its boom time, but we may see the next generation of performers come up with no interest in moving to Hollywood to make it in the first place.
Want more acting tips? Watch below:
Inspired by this post? Check out our audition listings!