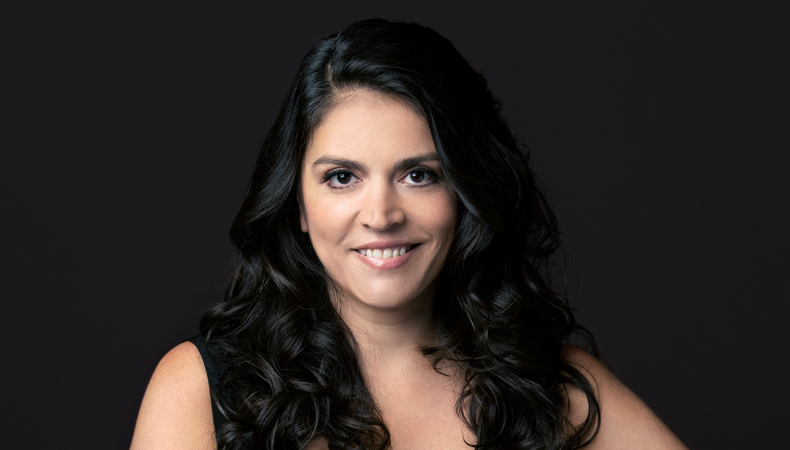 "In the Envelope: The Actor's Podcast" features in-depth conversations with today's most noteworthy actors and creators. Join host and Awards Editor Jack Smart for this guide on how to live the creative life from those who are doing it every day. This episode is brought to you by UCLA's Professional Programs at the School of Theater, Film & Television.
Like many of today's hardworking actor-writer-comedians—and she is one of the most hardworking—Cecily Strong knows how to give the exact advice that aspiring artists need to hear. In show business, she tells Backstage, "How easy is it to just feel bad about yourself and just feel so beaten up and to compare yourself to others? That's already too easy.
"So whatever you can do to keep your chin up and know that your path may look different—your path should look different. And if it looks different, and it looks like you, that's the best you can hope for."
The longtime "Saturday Night Live" cast member (this week Emmy Award–nominated as supporting comedy actress for the second year in a row) was raised in Illinois, studied theater at California Institute of the Arts, and then made an unexpected move back to Chicago to explore comedy at the Second City Conservatory and iO Chicago. "It was always going to be acting," she remembers. "[But] my first-year teacher at CalArts kept telling me to take a class at the Groundlings. And I remember being like, Should I be slightly offended? Because I'm a real actor!"
Post-graduate performers, or artists of any kind, should accept those kinds of career curveballs, says Strong. "Be open to where your path takes you. And if you're really good at something, do that, even if it's not the thing that you exactly studied for four years. You just don't know where you'll go, necessarily, and you have to be open."
Years of work at the Goodman, Bailiwick Theater, and other Chicago productions, TV commercials, and sketch and fringe festivals prepared Strong for what is, of course, the biggest of big breaks: her debut as a featured player on "SNL" in 2012. She recalls the arduous audition process and unwillingness to get her hopes up: "I've heard no forever, it's such a big part of the job.... It was sort of, 'This is so exciting and fun that I want it to remain that!' I don't want it to feel like a disappointment if I don't get 'SNL.' "
Her advice for getting "SNL"? Give Lorne Michaels and the team precisely what you bring to the table. "Make sure whatever you're showing is the best of you," recommends Strong. "Don't do what you think 'SNL' wants."
Now, nine years into helping make "SNL" must-see TV, Strong is harnessing her not-so-secret passion for musical theater to create perhaps her best work yet. Amid a tumultuous pandemic, she signed on as producer and star of Apple TV+'s new original musical series from Cinco Paul and Ken Daurio, "Schmigadoon!" The six episodes follow a couple (played by Strong and Keegan-Michael Key) stumbling upon the titular magical town trapped in a Golden Age–era musical, and star an A-list cast of Broadway greats (Kristin Chenoweth, Alan Cumming, Ann Harada, Aaron Tveit, Ariana DeBose, Dove Cameron, and Jane Krakowski among them).
"You can watch the show and see how much I love musicals," says Strong. "We love poking fun at musicals in the way that one does when you love something." A background in sketch comedy, she adds, lends itself well to the ensemble work of ambitiously staged musical numbers. "You're supposed to, or you are, lifting others around you. I love reacting, and that's a big part of it."
Strong also has thoughts on how to tell inclusive stories in Hollywood today: whether you're a performer, writer, producer, or any such combination, "make sure you do what you can to make the projects that you know are great." Follow your gut, she says—and convince the powers that be that your project will make them rich. "If you show them you have a wider audience, you open yourself up to so much brilliance. You show them, 'This makes you money, this makes you money.' That's why I'm at all hopeful, because that's what they can believe in!"
Listen to Strong's full "In the Envelope" interview, as well as a brief recap of the 2021 Emmy nominations, at any of the podcast platforms below.
Listen now on:
Looking for remote work? Backstage has got you covered! Click here for auditions you can do from home!