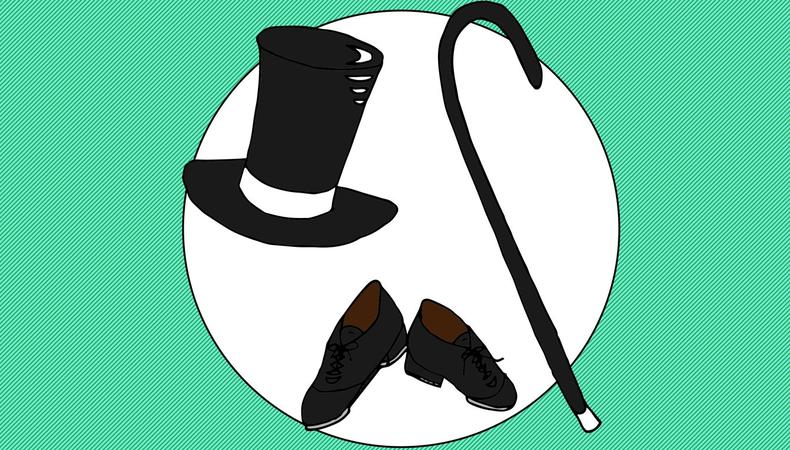 So you're nearing the end of your high school career and it's time to start thinking about college. You know you want to pursue a dance career, and as
such, you have narrowed down your higher education search to schools that offer stellar dance programs.
One of the first decisions you need to make is whether you want a B.A. or BFA program. BFA programs are an upfront commitment to a more defined
curriculum outlined for students in advance, and the chosen major often makes up 75 percent of coursework, leaving only 25 percent for other liberal
arts courses. In B.A. programs, a dance major would be like any other and make up closer to one-third of a student's coursework.
It's also a good idea to think about the dance genres and techniques the school specializes in—if students must choose a specialization—and the
program's philosophy. Also consider if there is a dance showcase for graduating seniors, if the school helps with job placement and prepares dancers for navigating "the business," and if master classes are available. Research opportunities for student choreography, the program's partnering
breakdown, recent guest choreographers, and the number of technique classes per week.
If you're having trouble sifting through all the amazing programs out there, let us help! Below are ten college dance programs we think you should know about. Good luck!
AILEY/FORDHAM UNIVERSITY
Skill-building: What's unique about Ailey/Fordham? It's a BFA program partnership between the Ailey School and Fordham University allowing students to enroll full-time at both schools and to take 14–17 dance technique and creative classes per week. Students are trained daily in ballet and modern dance (Horton or Graham technique), and other courses include somatic classes, improvisation, dance composition, modern partnering, jazz, hip-hop, and West African dance. The Ailey School also offers on-site physical therapy and a dance video and research library.
Performance opportunities: BFA students dance in two fall shows and at a spring benefit concert. Seniors also dance in New York City-area venues with the Ailey Fordham Student Dancers, a touring repertory ensemble—and with BFA director approval, students may dance with local professional dance companies.
Post-college prep: Students in their final year can perform at various venues in the greater NYC area, as well as two fall performances of senior choreography and two spring senior concerts. All students also have the opportunity to audition for professional division workshops during the school year, provided they meet selection criteria.
Notable alumni of the Ailey School include: Taeler Cyrus, Clement Mensah, Alia Kache
UNIVERSITY OF ARIZONA
Skill-building: The dance program is structured on a "triple track" curriculum with equal emphasis on ballet, modern, and jazz. Tap, African dance, choreography, and improvisation classes are also available, and the program offers an emphasis in one or two areas during junior and senior years. As for studio work, the ensemble has performed the work of Alexei Ratmansky, Christopher Wheeldon, and George Balanchine. Students also have the opportunity to earn another degree alongside their BFA in dance (in the past, these have ranged from business to mechanical engineering).
Performance opportunities: The school of dance has a full performance season September through May made up of more than 40 performances a year. Unique performance opportunities include international engagements in Italy, Germany, and Mexico, national performances at the Joyce Theatre in NYC and the Kennedy Center in Washington, D.C., and local performances with the Tucson Symphony Orchestra.
Post-college prep: Guest artists visit campus every year to set choreography or teach class to give dancers a better idea of their career goals. Rehearsals always operate in a professional setting, and students also learn career preparation, how to work with musicians, and technical production skills.
Notable alumni include: Alex McBride, Mindy Moeller, Ashley Lafferty
BOSTON CONSERVATORY AT BERKLEE
Skill-building: Boston Conservatory focuses its curriculum on ballet and modern dance, but students are also exposed to areas like jazz dance, hip-hop, pointe, improvisation, African dance, musical theatre dance, and swing dance. Near the end of a student's sophomore year, they must declare an emphasis in either ballet, modern, jazz, composition, or pedagogy (teaching).
Performance opportunities: The annual dance season is made up of four fully produced mainstage shows, comprised of guest artists' original works and choreography, choreography by senior dance majors, choreography by sophomore and junior dance majors, masterworks, and guest artist choreography for freshmen.
Post-college prep: The school hosts guest artists in residency and allows for student networking opportunities, as well as offering a year-long senior seminar outlining how to transition into the industry post-graduation. This year, Boston Conservatory is also offering a new creative entrepreneurship minor in partnership with Berklee.
Notable alumni include: Ebony Williams, Kurt Douglas, David Glista
FLORIDA STATE UNIVERSITY
Skill-building: Florida State's BFA dance program hones in on performance and choreography, as well as pedagogy, history, and aesthetic. Other courses include music and choreography, composition, movement analysis, and production. Potential students should note that before advancing to the next level of any studio technique, dancers must demonstrate a certain level of progress or retake the course. The school also offers dance study abroad programs in both Paris and Valencia, Spain, featuring master classes and courses in dance history.
Performance opportunities: Every year, the school of dance produces the Day of Dance and Evening of Dance concert series on its main stage, as well as a selection of master thesis projects. The school also hosts smaller performances in its black box studio.
Post-college prep: Dance at Florida State offers multiple opportunities for students to be exposed to the industry, including a semester in NYC featuring classes, performances, and internship opportunities at the likes of Alvin Ailey American Dance Theater, American Ballet Theatre, and the Merce Cunningham Trust. At the main campus, students also attend regular dance forums—including lectures by industry professionals—throughout their undergraduate careers.
Notable alumni include: Lela Aisha Jones, Yeman Brown, Jawole Zollar
THE JUILLIARD SCHOOL
Skill-building: Juilliard students study four years of ballet technique (courses include pointe and classical partnering), various modern techniques (including Graham, Limon, and Cunningham), contact improvisation, repertory, and contemporary partnering, as well as jazz, tap, and hip-hop. Freshmen are also offered one-on-one sessions in Alexander Technique.
Performance opportunities: About 30 annual performances are produced by Juilliard's dance division, including a New Dances series showcasing each class of students in a new work created for them by a choreographer. Dancers perform in established works during the spring Juilliard Dances Repertory series, and the annual Choreographers and Composers concert features a collaboration between six student choreographers and student composers. Each year's senior production spotlights works by senior choreographers.
Post-college prep: Graduating seniors take a yearlong seminar about the industry, including advice on planning for professional auditions and objective self-evaluation, and in their senior production course, students learn to plan, budget, and present a full production.
Notable alumni include: Robert Battle, Paul Taylor, Sylvia Waters
NEW YORK UNIVERSITY
Skill-building: Students hit the ground running in NYU's BFA dance program, which centers on a three-year and two-summer curriculum. First-year courses focus on learning to dance healthily and efficiently with technique classes on placement and alignment. Second-year classes emphasize dance history, acting, improvisation, and music literature. And a student's third-year training incorporates what they've learned into choreography and staged performance.
Performance opportunities: Major dance works are choreographed annually by faculty and guest choreographers, and students also have the opportunity to perform work from their composition classes in studio theater concerts, as well as repertory classes and performance workshops. Dance majors in their final year perform as ensemble members in NYU Tisch's Second Avenue Dance Company, where four guest choreographers create new work or stage masterworks, and seniors can showcase their own choreography in concerts throughout the year.
Post-college prep: Students are taught by many faculty members who are currently working in the industry, and they learn from and network with professional dancers through the Second Avenue Dance Company their senior year.
Notable alumni include: Kyle Abraham, Denis Jones, Ryan Vandenboom
UNIVERSITY OF NORTH CAROLINA SCHOOL OF THE ARTS (UNCSA)
Skill-building: UNCSA School of Dance students can graduate with a degree in either classical ballet or contemporary dance, though they can train in both concentrations. Other classes for dance majors focus on technique, composition, improvisation, somatic practices, choreography, music, dance history, pedagogy, business, and production.
Performance opportunities: The school puts on four major performance series annually—the fall, winter, and spring dances, plus the Nutcracker. Standalone fully produced student choreography shows include Emerging Choreographers, Pluck Project, and Spree, and UNCSA also hosts repertory class workshop performances three times a year.
Post-college prep: Dance majors are required to enroll in a business perspectives class that takes them through résumé writing, networking, video reels, money management, contracts, and other real-world industry skills.
Notable alumni include: Camille A. Brown, Juel D. Lane, Kevin Tate
OKLAHOMA CITY UNIVERSITY
Skill-building: Oklahoma City University's four degree tracks include dance performance, dance management, American dance teacher pedagogy, and the entertainment business. For performance majors, the school hones in on musical theater and commercial dance, offering types of jazz dance like musical theater, lyrical, contemporary, classical, and hip-hop. Extensive tap courses are also offered, as well as ballet, pointe, and partnering.
Performance opportunities: Dancers can audition for the American Spirit Dance Company, the school's holiday show, a Broadway-style revue in the spring, opera productions, musicals, and other on-campus dance companies.
Post-college prep: Students receive training in basic theatrical management, production, choreography, and teaching skills. In addition, they learn about employer expectations, legal issues in the entertainment industry, auditioning, and career preparation.
Notable alumni include: Sasha Hutching, Kim Faure, Kristin Richardson
POINT PARK UNIVERSITY
Skill-building: Point Park's conservatory-style program requires students to take classes in all disciplines of dance, including classical ballet, modern techniques, and jazz. Courses in tap, kinesiology, dance history, and nutrition for dancers are also offered. Students can also choose a ballet, modern, or jazz concentration, and they receive both middle- and end-of-term evaluations from faculty members.
Performance opportunities: Eight to 10 guest artists come to create or re-stage a work on Point Park students annually, and the school's production season includes pieces ranging from the masterworks of George Balanchine and Martha Graham to the work of choreographers like Stefanie Batten Bland and Dwight Rhoden. The school also has a relationship with the Pittsburgh Ballet Theatre and other local dance companies.
Post-college prep: Point Park's capstone course, Entrepreneurship in the Arts, teaches dancers about the business of the profession, from marketing and networking themselves to grant writing. Each dance major also has a dance advisor to offer input on training and career advice.
Notable alumni include: Rob Ashford, Cheryl Mann, Luke Murphy

UNIVERSITY OF UTAH
Skill-building: University of Utah dance majors primarily study either ballet or modern dance, and students are enrolled in daily technique classes—as well as training in areas like composition, dance kinesiology, dance history, philosophy, criticism, theater, and video production.
Performance opportunities: Majors can perform or showcase their choreography in an average of five fully produced performances per year. Depending on a student's modern or ballet focus, there are a host of performance opportunities available. The school's Performance Dance Company hosts two seasons of shows per year, and the school's resident ballet company, Utah Ballet, presents an annual 16 performances in two series. Ballet students can also participate in opportunities like Ballet West's pre-professional trainee program, plus the ballet ensemble and showcase.
Post-college prep: The school invites guest artists like Calvin Kitten, Jeremy Blanton, and Roni Mahler to teach master classes on campus and network with its students.
Notable alumni include: Bart Robinson Cook, Victoria Morgan, Jiang Qi
HONORABLE MENTION: PACE UNIVERSITY
Skill-building: At Pace, dance students undergo conservatory-style training alongside a liberal arts education. The school offers ballet, jazz, contemporary, hip-hop, tap, theater dance, aerial arts, choreography, and more. One unique highlight? Students travel to Los Angeles to study dance and choreography for on-camera with Mandy Moore and other L.A.-based choreographers and directors, culminating in a local showcase to introduce them to industry players on the West Coast.
Performance opportunities: Two annual main stage performances as well as choreography showcases round out the year, and students can also perform in student-produced or directed shows on campus.
Post-college prep: Pace aims to connect students to the dance industry on both the East and West Coasts through the school's central location and its L.A. program. Seniors take seminar classes and perform in a senior showcase. "Nearly 100 percent of the graduates have agents when they graduate," says Rhonda Miller, associate professor and director of commercial dance.
Notable alumni include: Spencer Clark, Briana Pavon, Zelig Williams
*A previous version of this article stated that Nora Chipaumire is an alumnus of Florida State University's School of Dance. Chipaumire was actually an artist-in-residence but never attended as a student.
Check out Backstage's dance audition listings!