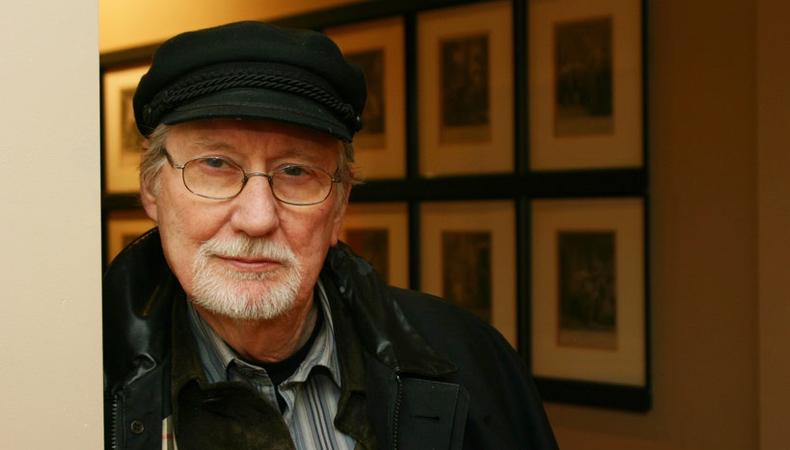 Training is like invisible deodorant; [it] keeps the performer from stinking," says casting director Jennifer Treadwell (associate on "Girlfriends' Guide to Divorce," casting director on "R.L. Stine's Monsterville: Cabinet of Souls"). When an artist commits to a career, there are vital questions that can seem counterintuitive to the craft. Famed acting coach William Esper of the William Esper Studio says you can figure out what training you should seek based on the answer to the question: "What kind of actor do I want to be?" Four-year universities, conservatories, and outside classes all have their benefits—the most important thing is picking what's right for you. Whether you want to be a classical, contemporary, stage, or screen actor, you can find a program that best fits your needs.
College
A four-year college offers a liberal arts–infused education that will allow you room to explore your interests and study within a safe area, as well as provide a gateway for those interested in teaching the art. Charley Koontz ("CSI: Cyber," "Community") loved the wide selection of classes offered through his alma mater; "[Loyola Marymount University] offered the liberal arts wide education where you can pick and choose a bunch of different things to be interested in at any given time. So you could take your on-camera audition class at the same time you're taking your Alexander Technique class." College programs tend to offer two kinds of degrees: a bachelor of arts (B.A.) and a bachelor of fine arts (BFA); the latter often requires an audition for admission and provides a specialized training program. BFAs will often take the concentrations offered with a B.A. and turn them into a full course of study. So for example, instead of receiving a B.A. in theater, you would receive a BFA in acting. The BFA notes that the course of study was specifically in acting. Both degrees offer a handful of concentrations and majors, frequently including musical theater, theater design and technology, and acting.
Esper, whose résumé boasts the Neighborhood Playhouse and Rutgers University in addition to his 50-year-old studio, notes that an MFA (master of fine arts) can serve a different purpose. "If you ever had any thought in your head that you might teach down the road, then it's a good idea to have some kind of degree. A lot of teaching posts would want someone with an MFA or a Ph.D." Even if you plan a career on the other side of the camera, a degree can be helpful, as Treadwell acknowledges her theater B.A. from University of the Pacific has helped her as a casting director. Koontz, who spent his first two years as a film production major before a student-run group converted him to theater, found his time behind the camera helpful in understanding the process on set.
Koontz and Esper agree that their college experiences allowed them the space to discover their craft. Koontz liked the practicality of his degree (B.A. in theater arts): "There was more freedom to explore things that you were interested in and explore the kinds of characters you were interested in, and do things that weren't necessarily so rigid in terms of characterization." Esper says the small department at his alma mater, Case Western Reserve University, allowed him to build relationships and was conducive for developing his own material.
Finding a solid support group can also be a perk of college, where connections are key in establishing yourself postgraduation. Koontz says it's hard not to credit his career development class, offered to senior theater majors, as being pivotal to understanding the business aspects of his craft. The instructor, a former actor and talent manager, took Koontz on as a client after seeing a spark in him.
Conservatory
With the skyrocketing cost of tuition, many future thespians are searching for options that won't saddle them with 25 years of crippling debt. Conservatories are harder to define, and walk the line of class and college. However, they come in two forms: degree-granting (college credit) programs or certificate-issuing studios. Many BFA degrees have conservatory programs, but the tuition is just as high as it would be for a B.A. Outside conservatories tend to offer more accelerated programs at a lower price than the average BFA program. "Conservatories often provide very specialized training that gives actors an edge when they're auditioning," says Treadwell. Many conservatories specialize in a specific method such as Meisner or Stanislavsky, and form their curriculum around their particular method. Like many acting classes, some conservatories will even allow you to audit a class before you audition or commit to your attendance there. Auditing gives you a small sample of what the course will be like once you are enrolled.
Noncollege conservatories aren't liberal arts schools, so the training is specific and often demanding of time, which produces highly competitive and dedicated pupils. That determination and comprehension is a trait recognized by Treadwell, who says although there are exceptions with conservatory students, "it's just a matter of a higher level of understanding that comes across right away. Less need for detailed direction, and the ability to come in with a plan and execute it with confidence."Esper, whose studio offers both conservatory and class-based training, says the price is often more affordable for actors as well. A drawback to the conservatory option is that they (like university programs) can be competitive and difficult to get into, and they tend to require a large time commitment.
Class
Once you have a strong foundation from a university or conservatory, many actors turn to classes to continue their education. "You don't learn everything you're ever going to learn in college…I took acting classes when I got out of school," says Koontz. Classes offer a flexible, a la carte system that caters to just as many degree-wielding thespians as it does to the noninstitutionalized. The pavement-pounding approach depends on the actor to make his or her own schedule and learning priorities. Esper's conservatory also provides supplemental classes. "We have a big advantage because it's very flexible," he says. Classes can often be a "buyer beware" market, especially in cities such as New York and Los Angeles, where classes list into the thousands, so it's important to research the class before joining. In a land where your neighbor could be holding weekly classes, it can be a lot of trial and error to find a class that builds your résumé as well as your technique. "There are so many viable options, I usually suggest actors ask their actor friends what they have enjoyed and why. You never know what is going to click for the individual," Treadwell advises. Auditing can be a great way to see what interests you; many schools offer a single class for free so you can get a sense of what you're signing up for.
Treadwell notes that in addition to notable universities, comedy training schools will also jump out on a list when she's looking for comedic actors. But she also suggests actors go outside their comfort zone. "If you've never done improv, maybe try a class!" She's quick to suggest the Groundlings as an ideal start. "Actors need to grow. You don't have to automatically be good at something to take a class in it; in fact, you should lean toward the opposite." Diversity is also a huge selling point for classes, as it can infuse a B.A., supplement a theatrically trained conservatory actor with on-camera experience, or build a résumé from community theater to guest star. But take note, training isn't the final say in the audition room. "The final decision is always based on [the] strength of the performance," says Treadwell. But with so much competition, giving yourself a leg up couldn't hurt.
Putting It Together
When you're looking for a program, try to find what suits your style or challenges you. An actor looking to make a career in the theater may find a BFA program or conservatory more suited to that style of acting, just as a comedian would find improv classes more beneficial than a two-year course in dramatic acting. Esper says his questions had never been answered until he worked with Sanford Meisner, whereas Koontz came from a film major (and almost, accidentally, theology) before stumbling onto his passion, and Treadwell found her degree to benefit her on the other side of the lens. Do you know exactly what you want to do with your career, or do you want to sample all the fields? No matter what path an actor takes, it boils down to how hard you work for it. Find what interests and challenges you and go full speed. As Koontz puts it, "All the things that you learn are really important to how you get to do this job—all the extraneous things that you learn about how to audition and how to be on set, how to be polite and do your job, and all that kind of stuff—but every moment comes down to how hard you work and prepare for it…. It's a constant struggle and if you just keep it about doing the best that you can do, I think those talents rise to the top."
Inspired by this post? Visit Call Sheet and check out our comprehensive list of Acting Schools & Coaches and Colleges. And check out our article on Acting School and Coach Specialties: Finding the Help You Want.