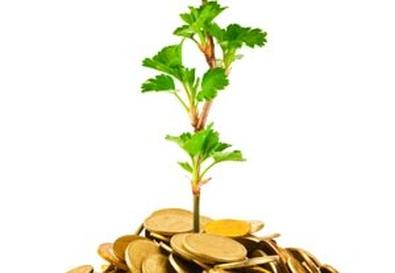 "I saw people believing in themselves enough to try and make money for their projects," said Monica Mirabile, a co-founder of the Copycat Theatre. Earlier this year, Mirabile was applying for grants for her Baltimore-based theater troupe when a friend suggested she look into Kickstarter, a "crowd-funding" website that promotes artistic projects through social media and allows donors to support fundraising campaigns with any amount of money they desire. Crowd-funding sites have grown in popularity over the last few years and continue to attract artists and benefactors.
"When I went on the website, I searched around to see some of the projects that were on it already," Mirabile said, "and I related to the projects." She and her colleagues created a profile, set a goal of $5,000, and shot a short video advertising their company. "I liked that you had to make a video. It was an artistic way of putting ourselves out there."
The group reached its fundraising goal about three days before its 90-day deadline. By the end of the campaign, Copycat had raised $5,343 through the support of 103 backers. The money will go toward producing a new work that focuses on issues surrounding immigration.
Tara Ahmadinejad, co–founding artistic director of the theater company Piehole, based in Brooklyn, N.Y., has also benefited from crowd funding. "We found ourselves donating to other people's Kickstarter campaigns, and it made us excited to see the results of these other artists' projects," Ahmadinejad said. "We thought it was a good way to get people excited about our project too."
Last year, Piehole's creators began a fundraising campaign for their new show "2 Stories That End in Suicide." They were not sure how long it would take to reach their goal, but they appreciated the process. "We kept track of our donors' contact info and always updated them," said Ahmadinejad. "It was good training for us to reach out to our audience, not just contacting them when we have a show or when we need money."
Mirabile and Ahmadinejad emphasized how much they learned about promotion in only a few months. Mirabile explained: "I was just a Facebook user. I struggled with trying to realize where I could send my campaign's link or how I could get the page out there. I realized I had to use blogs too and learned about the ones stemming from my local community. Eventually I better learned how to navigate digital space and how to communicate on the Internet."
Users of crowd funding must summarize their projects and goals for potential donors, a process that can help artists sharpen the skills needed to pitch or develop those projects in the future. "I learned how to better articulate why I'm doing the project and my artwork and what we're trying to gain," said Mirabile. "I made friends because, by promoting, I got to talk to different people in my community and made connections."
Major Players
"Even from the beginning, we had a sense of how this should work," said Kickstarter co-founder Yancey Strickler. Kickstarter uses an "all-or-nothing" funding model: If a project fails to meet its fundraising goal within 90 days, it will not receive any money and its donors do not contribute. The company also has to approve each project before its creator can ask for pledges. This approval process tries to ensure that well-thought-out projects are submitted.
"This is not the newest idea on the block," said Strickler. "It's very traditional. But we've become very used to the idea of someone in a boardroom giving us a check and we hand them a piece of art and cross our fingers. The longer history of art is actually one of patronage that involves the artist's audience."
Last month, on its second anniversary, Kickstarter released some statistics. From April 2009 to March 2011, 20,371 projects were listed on Kickstarter, and donors have pledged more than $53 million to them. Films lead the fundraising total with almost $20 million in pledges, while theater projects have had more than $2.5 million pledged. Kickstarter, however, is not the only website helping artists raise money for their endeavors.
Founded in January 2008, IndieGoGo, one of the first crowd-funding websites, has distributed millions of dollars to more than 26,000 campaigns throughout the world. After losing his father to cancer, IndieGoGo co-founder Slava Rubin began a charity to raise money to combat cancer, but he had difficulty raising funds online. In 2007, he discussed this issue with his friends Eric Schell and Danae Ringelmann, who shared similar experiences. At that time, Facebook was not larger than MySpace, and Twitter was in its early stages.
"Back then, there was no website to incorporate social media," Rubin recalled. "You were either doing the donation or you were doing a for-profit investment; there was no way to do a hybrid between the two. There wasn't a good site doing that, so we created it."
On April 20, IndieGoGo joined the Startup America Partnership, a White House–supported initiative to improve small-business growth nationwide. Startup America aims to increase the number of entrepreneurs who can take their ideas from inception to startup and beyond—a goal that crowd-funding sites assist with—and generate jobs. Crowd-funded projects normally collect less than $30,000. That's not enough to, say, employ a cast and crew for a big-budget feature, but it can cover a small project or provide seed money for a larger one.
But despite the proven effectiveness of crowd funding, some potential benefactors may still be reluctant to donate through a medium so new. "It's like people getting used to using mobile phones," said Rubin. "It's just interacting in a new way they didn't know about before."
Regardless, people are using crowd-funding sites more and more. Rubin said there tend to be three reasons that patrons donate: "People just want to support the project, maybe because they know the creator. Second, they may want the perks, like their name in the credits. Third, they may just want to participate; they want to be part of something bigger than themselves."
Exchanging, Not Begging
For his film "An Ordinary Family," which has been accepted into the 2011 L.A. Film Festival, Matt Patterson used IndieGoGo to raise money for postproduction and marketing. Although he had private investors, Patterson said, "With IndieGoGo, friends who couldn't be investors can now be involved at a smaller level. Even my grandmother has donated on it."
Many crowd-funding sites allow artists to offer incentives to donors, such as receiving a credit in a film or an autographed photo. In this sense, Rubin said, "It's not so much begging for money but rather exchanging." Patterson advised crowd-funding users to be careful when choosing incentives: "One of the biggest mistakes I've seen is people offering incentives that cost them as much as if not more than they're making. We offered donors a ringtone from the movie that they can download that didn't cost us anything."
Most crowd-funding companies try to ensure their users' success by encouraging them to have a great pitch and proactive promotions and to keep their audience engaged and updated. They recommend that project creators first ask for pledges from their pre-existing "social graph"—friends and family who, ideally, are active in social media. But funding will eventually have to come from outside this group, which indicates the importance of the artist's pitch.
"I write, direct, and produce pretty much all my own stuff, and I never really had to pitch it to anybody before I made it," said Emily Hagins, an 18-year-old filmmaker who in 2006 directed her first feature-length movie. Prior to crowd-funding sites, artists like Hagins would often need to rely on grants, private investors, or loans. "I was doing garage sales and trying to raise money on my own website," Hagins said. "It wasn't close to what I got on IndieGoGo. The most I ever made doing those other things was, like, $750." Patterson shared a similar sentiment: "I've now shot entire short films from crowd-funding money."
Hagins also enjoys how crowd-funding sites allow people to pitch their ideas to strangers, usually through video: "You want to be able to sell yourself as a filmmaker as well as your project. Even if they like your idea for your project, they also want to have confidence in who's making it, to see the person driving it will use the money well."
K. Lorrel Manning's feature film "Happy New Year" raised $26,000 through IndieGoGo and premiered at South by Southwest earlier this year. To those considering using crowd-funding sites, he suggested, "Give your donors a thank-you response within 24 hours, and stay in touch with them in general. People want to feel connected with your project, so make them feel like part of your crew, because they are. They're part of your journey."