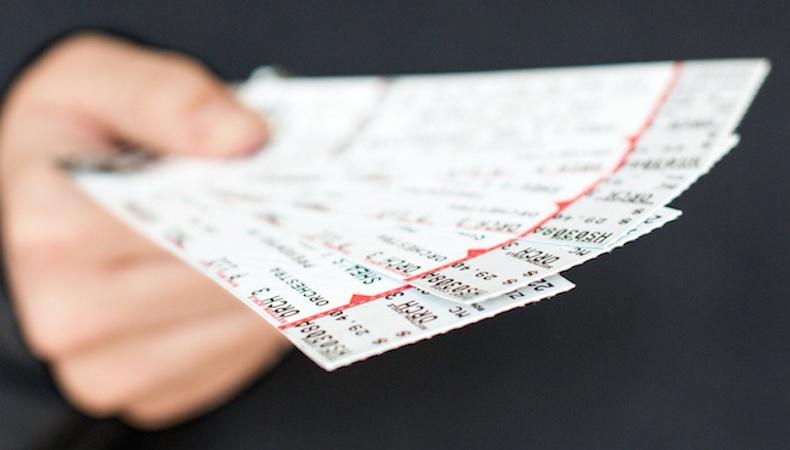 Following an update to the Actors' Equity Association Showcase Code, price caps on tickets have been done away with, marking the first change to the code since 2009.
In the past, 99-seat theaters employing Equity members were limited to charging a maximum of $18 for admission. After the shift was formally made at the end of January, theaters are no longer required to cap prices. Small theaters are now able to adjust ticket prices to their liking, allowing for increased profit margins and the possibility for increased pay for participating performers. There is, however, still a limit on how many tickets can be sold per performance.
In an interview with Broadway News, Tom Carpenter, the Eastern regional director and general counsel for Actors' Equity, noted that productions had been charging more than $18 for a ticket to a show for quite some time, and that the official changes to the code are there to "[update] the document."
Along with the disappearance of ticket price caps, changes to the newly revised code include new rules regarding auditions and casting notices. Also written into the Showcase Code is the prohibition of nudity in Equity interviews, as well as a requirement upfront and in the casting notice for clear language denoting any possible nudity during the production's run, rehearsal, or auditions.
Carpenter said in an earlier interview with Broadway News that the updates to the code were put in place to clear up any possible misunderstandings. In the wake of Harvey Weinstein and Kevin Spacey, unions across the country are doubling down on their efforts to keep their members safe and informed while doing their jobs, leading to official updates such as these. On a legal level, Carpenter also noted that the changes were put in place in order to "clearly communicate to all parties that showcase is an internal union membership rule, and not a negotiated contract or agreement."
Despite removing the ticket cap, Actors' Equity is still restricting the number of showcase performances to 16. Production budgets must also still remain under $35,000, not including Equity stipends.
In regard to regulation, Carpenter added that Equity is only able to monitor its own members if the code is broken, as the code is not recognized as a contract. According to Playbill.com, the Actors' Equity Showcase Code isn't technically an Equity contract, but is "promulgated by Actors' Equity Association to allow its members to participate in productions in small theaters without the benefit of an Equity contract."
Members were told to contact Equity if they have any questions regarding the changes.
Get all of your acting questions answered by peers and experts on the Backstage Community forums!