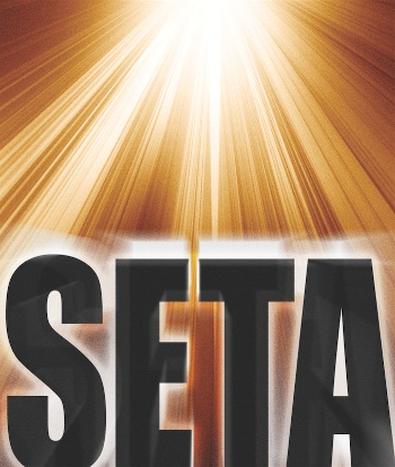 The following is the second part of a two-part series, outlining the basics of Actors' Equity touring under the Short Engagement Touring Agreement (SETA). Read the first part on Production Contracts and its tiers in the Jan. 9 issue.
While the implementation of tiers garnered more touring work for union actors, Equity felt there were still too many tours going out non-Equity. In 2008, Equity instituted SETA to capture the lower market. In its six categories, SETA covers musicals guaranteed to earn $185,000 to $287,000, and plays guaranteed to $200,000. All SETA shows must employ a minimum of 15 Equity contracts, but Categories 1 and 2 employ 22 contracts, Categories 3 and 4 employ 20 contracts, and Categories 5 and 6 employ 18 contracts.
"Since the SET Agreement went in place, we've had a total of $23.9 million in salaries for members during the 2012–2013 season," said Maria Somma, national director of communications for Equity.
Minimum salaries on a SETA tour shrink on a sliding scale, much like those on the tiers, but also increase post-recoupment. The union worked hard to arrange SETA to prevent more shows from launching as non-Equity, but the salary reduction did not go unnoticed.
Much as with tiered contracts, any actor earning less than three times the Production Contract minimum is eligible to earn a percentage of the show's profit. The initial percentage of overages is slightly higher for SETA actors (0.275 percent) than tiered (0.25 percent), but both increase incrementally post-recoupment.
Many actors feel that the salaries are simply too low through SETA, even with the option of overages. But Somma reminds actors to negotiate higher. "We negotiate the minimum so that you're ensured at least that much money," she said. "When you've got a reputation, people will want you and they're willing to negotiate." Actor Michael Biren's second national "Billy Elliot" tour closed after a financial loss and later re-opened as a SETA Category 2, on which it would go on to recoup and run six months post-recoupment. With the changing of the guards, Biren negotiated to become dance captain to mitigate the drop in pay. Despite the offer of overages, Biren admitted he "would have preferred to know how much I was making every week as opposed to maybe making more some weeks than others."
While SETA and tiered tours both offer overages, a difference in the contracts involves housing options. All Production Contracts offer two housing options and the actor pays for housing using per diem. On SETA tours the per diem is lesser, but the company covers housing costs.
Biren compares working on a Production Contract to being a baseball player making it to the major leagues. "You're treated like a professional who has a skill that people want to pay for," he said. Yet Biren, like many actors, is skeptical to turn down work—even under SETA terms—in an industry with so many unemployed. Touring is a rare opportunity to perform consistently and get to see the country at the same time. Regardless of contract, Biren said, "If you've never toured before, hands down you should take it."