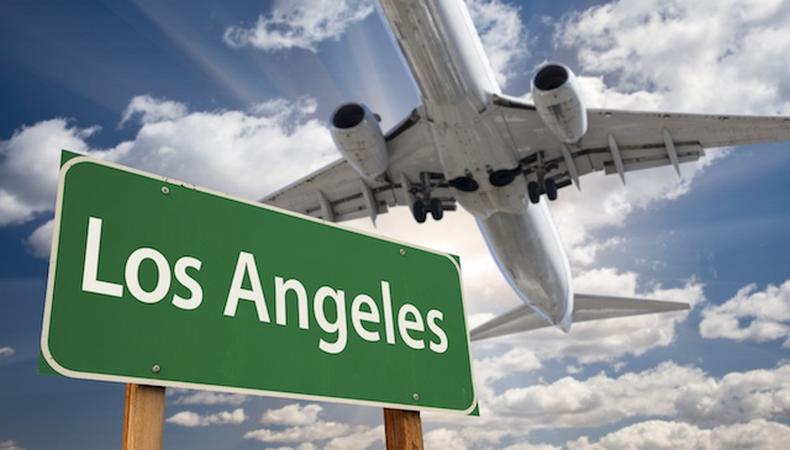 Landing the role of a lifetime is no easy task, but having an agent in your corner can make it a whole lot easier. Are you a Los Angeles-based actor hoping to get signed? We spoke with two L.A. area agents about what they look for in their ideal client.
Carissa Mitchell, Mitchell & Presley Talent Group (Los Angeles; Albuquerque, New Mexico)
Carissa Mitchell took a pool of actors in New Mexico and "pulled them up by the boot straps" six years ago when she took over this talent agency boasting "big-time savvy with boutique service." Because she insisted on higher standards of professionalism and dedication from her local actors, on-location productions like "Breaking Bad" began hiring largely from Mitchell rather than flying actors in from the west coast. Most recently, she cast 57 of her New Mexico clients in AMC's "Preacher."
She's found further success for her "boutique clientele" with her Los Angeles base, which she founded two years ago with business partner Tina Presley.
"We're just going like crazy," Mitchell says. "We're getting lots of auditions and booking people, and it's actually exceeding my expectations for how fast we're growing in Los Angeles. It's really been amazing."
As far as what she's looking for in her growing Los Angeles base (which include actors that have booked "Girl Meets World," "Castle," "American Horror Story," "Criminal Minds," and more), Mitchell says she is a "lover of the underdog."
READ: "6 Tips for Getting Cast on the Disney Channel"
"I want to see people that are motivated and training, sacrificing their life to be available for this crazy [career]. And I'm looking for drive...people who are working as hard or harder than I am," she says. Mitchell admits that a prospective signee doesn't have to have the flashiest résumé to get her attention, but they should show varied pursuits across several mediums. And above all else, she needs someone she personally meshes well with.
"I'm a pretty good judge of character, and I want to make sure that that is somebody I can love and believe in," she says. "I work a lot through my heart. I have a passion for it, and I'm going to go to bat for these people. I need to make sure that I like them.... Even if that person is just beginning, I still might take them. I'll say, 'All right, let's link arms and let's go through this together.' "
Interested in submitting yourself to Mitchell & Presley Talent Group? Find out how here. You can also find more information on Mitchell & Presley with Backstage's Call Sheet.
Chris Roth, Avant Artists (Los Angeles)
Another boutique talent agency for Los Angeles actors, Avant Actors casts talent across film, television, theater, voiceover, and more. Chris Roth's expertise is in Avant's commercial sector. Roth says he particularly looks for talent with a distinct personal approach and self-confidence in what they bring to the table.
"You have to be unique—that's very, very important," he says. "Especially for commercials. You should have a craft, you should be personable, and you should come in there and just be yourself."
While training is great and essential for any actor looking to build a lasting career, Roth has found that some of the best-trained actors can get in their heads when first starting out with small roles or commercial gigs.
"Sometimes those actors—not all of them, but some of them—forget to bring their personality into it," he says. "They take everything way too seriously. And that's good—but a lot of times for a film or TV show, you might have one or two lines. You're not going to be able to Daniel Day-Lewis that role."
READ: "How Not to Approach an Agent via Email"
Roth continues, saying that he doesn't want actors who put themselves in a box. If he receives an email submission and the applicant insists on only doing one kind of work, he's likely going to pass.
"That's a real turn-off. Even if someone has a lot of credits and they're a really good actor, that's a real turn-off because it shows they don't have a good perspective on what a working actor is," Roth says. "You can see so many well-known actors who are on commercials. They'll do commercials, they'll do voiceovers, they'll get an Oscar for an independent film they just did, they'll do a big movie, they'll do a TV show on HBO—there's so many outlets for an actor to get work. So when somebody says, 'Oh, I'm just theatrical,' it shows that they're really green; it shows that they're very inexperienced; and it shows that they don't have an idea of what's going on."
Interested in submitting yourself to Avant Artists? Find out how here. You can also find more information on Avant Artists (and other talent agencies) with Backstage's Call Sheet.
Ready to get to work? Check out our Los Angeles audition listings!
For more advice on how to land an agent, watch below.