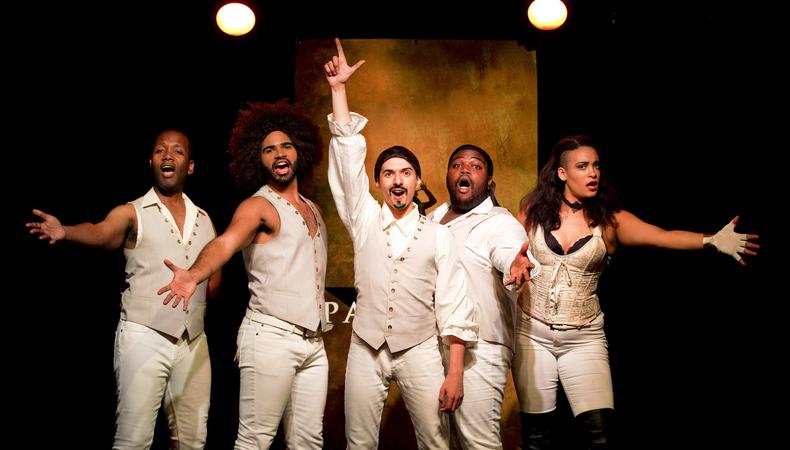 It was a full house at the Anne L. Bernstein Theater Sunday, Oct. 23, where the Off Broadway Alliance hosted a free seminar, Casting for Off-Broadway: From Development to Opening. Moderated by Tony Award–winning producer Hugh Hysell ("Vanya and Sonia and Masha and Spike," "Peter and the Starcatcher"), the panel consisted of director Thomas Caruso ("Southern Comfort," "Matilda") and casting directors Michael Cassara ("Spamilton," "Gigantic"), Cindi Rush ("Ruthless," "Urinetown"), and Paul Hardt ("West Side Story," "Chasing Rainbows").
Hysell began the 90-minute conversation by prompting discussion about a casting director's purpose in theater and some of the behind-the-scenes details of getting a show from the page to the stage.
"We work as a liaison between the creative team and the rest of the world," Cassara said. "If you're putting together a new project, our job is to know everybody and find everybody."
READ: "6 Ways to Impress a Casting Director"
Less obvious CD duties noted included negotiating contracts, dealing with union constrictions, and creating a harmonious relationship between the producers and the creative team. The quartet emphasized how for producers, especially those who are new to New York City, using a casting director streamlines a lot of work in the developmental process of a production.
"If you need something specific, we have that list," Rush said. "We can be the shortcut of something that could be very long and arduous if you don't have a casting director."
So what's that actual casting process like? The panelists touched on everything from the sheer volume of submissions received ("If I put out a breakdown today that said, 'Girl, 20s, pretty,' I would say [I'd receive] at least a thousand submissions," Cassara said to the room's laughter) to the importance of having strong performance videos online to increased diversity onstage. "It's representational of what the world is now," Caruso added. "That's exciting to me."
And don't worry: this panel of pros also offered plenty of tips for the working actor aspiring to Off-Broadway. An actor's temperament and relationship to the creative team was a point of emphasis.
"One of the great things about being a casting director is that we have great memories," Hardt said.
READ: "How to Get Casting Directors to Find You on Backstage"
"This entire business is connected…. A bad reputation can take 30 seconds to create and five years to undo," Rush added.
The panelists also stressed the importance of going to as many appointments as possible, but warned actors against attending auditions just for the purpose of being seen. The panelists each cited recent frustrations caused by actors who were offered roles for productions and turned down the opportunity either because of known unavailability or they auditioned for regional productions with no intent of actually traveling.
"There is no such thing as auditioning for exposure. Do not audition unless you are potentially available, interested, and [you have] actually viewed all the guidelines," Cassara said. "I know for a fact there are acting teachers that say, 'Go in for everything.' We're all unified to say, 'Don't!' Be specific about what you're pursuing."
As important as that specificity is an actor's preparedness.
"If you do your homework, you're prepared, and you treat [the audition] like it's a job interview, you're 40 percent more likely to get a callback than if you just walk into the room," Rush concluded.
Ready for Off-Broadway? Check out our theater audition listings!