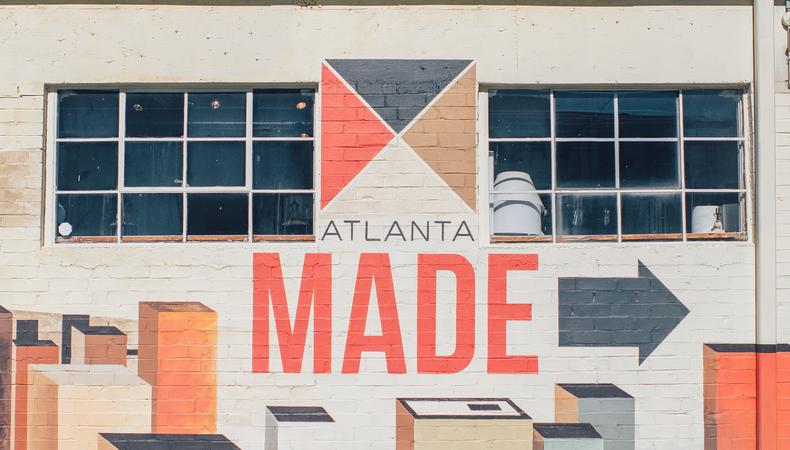 Actors hoping to get cast in the next Atlanta-based project should start by figuring out who, exactly, does the casting. Meet Mark Fincannon, Chase Paris, and Jody Feldman: These prominent Atlanta casting directors are the ones deciding who gets the part. We spoke with all three CDs to understand how the Atlanta market has evolved over the past few years—and ask their advice on the best ways for new talent to get discovered.
Mark Fincannon, Fincannon & Associates
As part of Fincannon & Associates, Mark Fincannon (with brother Craig Fincannon and sister-in-law Lisa Mae) has cast several films and television shows, and is a go-to casting director for location casting in Atlanta. Fincannon has been in casting since 1980, but it wasn't until 2009 that Fincannon & Associates added an office in Atlanta. And though he's typically based in North Carolina, Fincannon lived in Atlanta for nine months in 2011 to establish the hit Lifetime show "Drop Dead Diva," as well as "Devious Maids" and "Necessary Roughness."
Part of working in the Southeast market, he says, is seeing "actors get cast right off the tape. In the past it was all about the creative, but now actors are having to do double duty and not only be creative, but learn the technical side of presenting themselves with high-quality videotape recordings.
"There's been a real learning curve in the past year and a half, and we're working diligently to assist and help actors understand how to do this and how to be effective in the marketplace," Fincannon says.
And though he does a lot of casting via taped auditions, Fincannon says being in the industry for 30 years has given him a distinct upper hand. "We've gotten to know all of these actors personally, so when I'm watching them I know more than what I'm seeing," he says. "In a sense, that's our advantage and kind of how we approach what we do."
Chase Paris, Feldstein Paris Casting
Casting director Chase Paris has been working in the Atlanta area for years, starting in 2007 as a theater agent. With partner Tara Feldstein Bennett, Paris has since cast television shows such as "Revolution," "Reckless," and "Sleepy Hollow" out of his Georgia-based company, Feldstein Paris Casting. Paris says there are distinct advantages to working in a market less saturated than New York or Los Angeles. "We've launched some careers completely from nothing simply because the opportunity was in their backyard, whereas before, you actually had to move to New York or L.A. to get those opportunities," he says.
One of Paris' latest projects, the Aaron Paul-led "Need for Speed," filmed around Atlanta, and he was able to cast local actors. "As far as day players and supporting roles go, we just saw the movie last week and a good bit of them were ours in the end," he says. "That's one of the best parts of being in Atlanta. It's one of the biggest metropolises in our region, so we're able to cast all the roles we have through local talent."
And since Paris started as an agent, he can lend great advice on how to break into the Atlanta circuit. "If someone is coming from L.A. to Atlanta, a lot of times that can be a benefit to them 'cause it gives them a little bit of cachet. The very first thing is to reach out to all the agents you know. The local agents…they're looking for brand-new talent. Not discovered talent."
Jody Feldman, The Alliance Theatre
Jody Feldman is the producer and casting director at the Alliance Theatre, the largest and mightiest theater in Atlanta. For the past 23 years, Feldman has immersed herself in the theater community that she calls close-knit. "Everybody knows everybody, and everybody is supportive of everyone," she says. "I believe actors come here and they feel supported, and they feel like they have opportunities to work, and they do work." To point: "If you send a headshot and résumé here, you will be seen," she adds.
Although the theater holds auditions show by show, Feldman says she's always holding general auditions. "I'm constantly looking for those new folks that are coming into town," she says.
Despite the television and film influx in Georgia, Feldman is proof that the theater community is as thriving as ever. And if you're having reservations about heading Southeast, she says don't hesitate. "I don't know anyone who's come here and hasn't been happy with that choice. It's a wonderful community to put down roots, build lifelong friends, and really build a life."