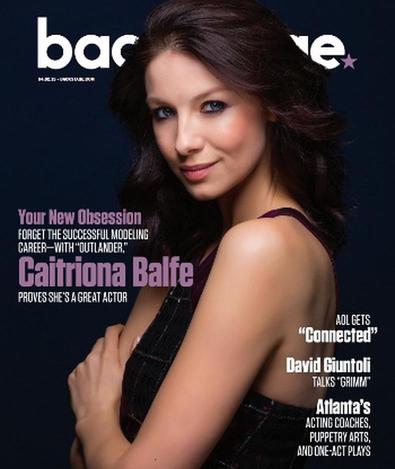 Caitriona Balfe is on the move. That's been true most of her adult life—especially the 10 years she was modeling for Victoria's Secret, Dolce & Gabbana, and others—but as she sits on the rooftop patio of a West Hollywood hotel in mid-March, she mentions that she's pulling up stakes from Los Angeles.
"It just feels silly to have an empty place for 10 months until I figure out what I'm doing with my life," the Irish-born actor says. "I've rented the same place for the last four years and now I have to give it up." Her apartment is being razed to put in condos, but her departure from L.A. is extra poignant considering this is the city where Balfe journeyed when she decided to put aside that successful modeling career and focus on the vocation she'd always wanted: acting.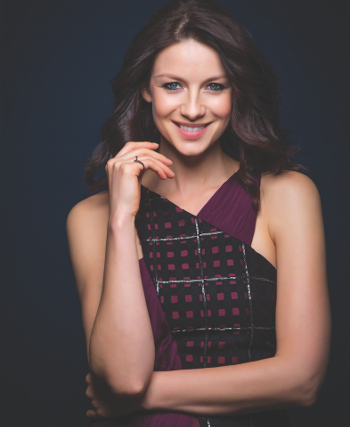 "I've moved so much since I was 18," she says. "I mean, I've lived so many places. New York, I lived in for almost eight years [while modeling], and that's been the longest of anywhere since I left Ireland. But L.A. is where I came and said, 'OK, this is what I wanna do with my life.' "
She refuses to think of her move as a permanent one, though. "I'll be back," she declares, "but it feels really sad. My little apartment, it's got so many memories."
Balfe's sadness is no doubt mitigated by the fact that part of her need to move is due to the precipitous rise in her fortunes. She'll soon be flying to Scotland to shoot the second season of "Outlander," which returns to Starz April 4 to conclude Season 1.
When last we saw Balfe's Claire, the resourceful British nurse who comes home after World War II only to be inexplicably teleported into the 18th-century Highlands, she was half-naked with a knife to her breast. Don't worry: Claire will get out of that scrape, but more perils await—to say nothing of the emerging multi-era romantic triangle developing between her, the Scottish warrior Jamie Fraser (Sam Heughan), and her 20th-century husband, Frank Randall (Tobias Menzies), who wonders where she's gone.
Based on the much-beloved Diana Gabaldon novels and developed for television by "Battlestar Galactica" rebooter Ronald D. Moore, "Outlander" is an ostensibly lush period-piece-within-a-period-piece drama that's consistently richer and thornier than its romance-novel trappings suggest. And much of the credit goes to Balfe, who had managed small parts in films such as "Super 8" and "Now You See Me" before landing the central role in this adaptation.
In person, Balfe is far less imposing than the steely Claire, who has to weather the dangers of being a woman in sexist, violent Scotland in the 1740s. Cast late in the preproduction of "Outlander"—Moore has mentioned in interviews how hard it was to find the right Claire—she didn't have time to consider what the role would do to her life. "I'm so bad on social media," she confesses on this warm afternoon, nestled underneath a cabana. "I had set up an account on Twitter maybe a year or so before I got this job and I had, I thought, a lot of followers—250 or something, and most of them are my friends. Within about a month or two, it was thousands of people—and my phone, I didn't know how to turn off the alerts, so it was just going all the time. That was the beginning of the awareness."
Growing up in the small Irish community of Monaghan, Balfe had considered acting from an early age. ("I was devastated that I wasn't a child actor," she says, smiling.) But after traveling to Dublin to study theater, she changed course once she received an offer to model. It wasn't a secret passion of hers, but who turns down a trip to Paris? "My parents felt that I should finish college," Balfe recalls, "but I'm slightly headstrong, so I took their advice and I completely ignored it."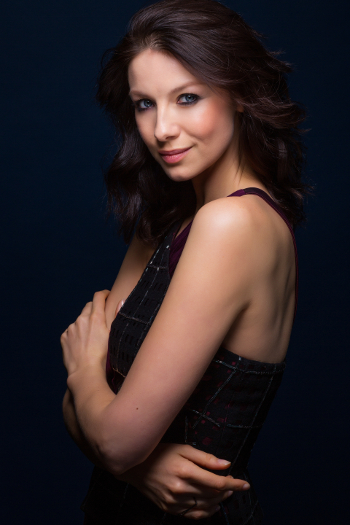 Over the next decade, she lived in France, Italy, Germany, and Japan, her modeling inexperience hardly a detriment. "You'd be amazed how little information or training goes into it," she says. "When I first arrived in Paris, I was told to take a bus to the office. I left my suitcase—I barely spoke any French—and someone took me across the street, helped me buy a Carte Orange. They printed out five addresses that I had to go to that day, and then they sent me off." She still remembers at 18 riding the subway alongside 16-year-old aspiring Russian models, who knew no French or English, homesick and sobbing their eyes out. "That was just the way it was," says Balfe. "You become pretty tough. When I went to Japan, it was similar: They would drive you to their castings, but the minute you got a job, it would be like, 'Here's an address, here's a map. Good luck.' They don't have signposts in English in Japan, so the map and the address are not always very helpful."
Hear Balfe recount her early misadventures in modeling and you can't help but think of Claire, who's equally thrown to the wolves once she arrives in the 18th century amid people wary of the English in general and assertive women in particular. "Honestly, I've been in so many situations in my life where you just are completely displaced," Balfe says. "You have to adapt very quickly and figure it out. I definitely think that informs Claire a lot. It helped me understand her."
Did moving to Paris at such a young age teach Balfe that she can cope in any circumstance? "I think I didn't really realize that until many years later," she replies. "I have a great knack of not thinking about things and just going for it. You learn the hard way sometimes that you're able to get through, but sometimes it's quite tough when you're in a situation where you don't know anyone and you're trying to find your way around cities. But if an opportunity presents itself and it seems like a good idea, I'm just like, 'OK, let's do it, then I'll figure it out.' "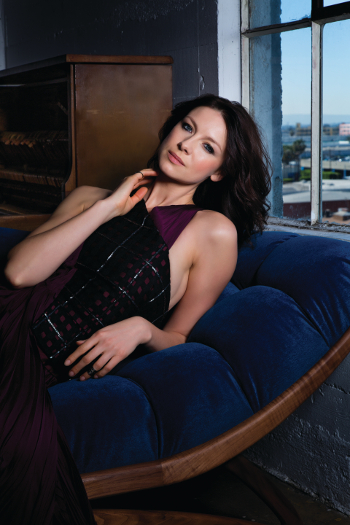 The decision to reconnect with her acting ambitions was conducted just as boldly. Ready to quit modeling, she moved to Los Angeles because a writer she was dating lived there. He was the only person she knew, but she had read a Vanity Fair interview with Amy Adams in which she said she trained with Warner Loughlin. "I could walk to that place from my ex-boyfriend's house," she says, "so I was like, 'Well, I'm gonna go there because I can't really drive.' I started from scratch. I didn't have any managers, I didn't know any agents, I hadn't acted in almost a decade." But she just kept taking classes, moving from Loughlin to the studios of Sanford Meisner and Judith Weston. "I think when I first got here, I had a nice little air of delusion: 'It's gonna work out,' " she says with a laugh. "You just don't know how."
And then came "Outlander." By email, Moore admits that he didn't know Balfe's work until her audition tape came unsolicited to his office from her agent. Once she was chosen for Claire, he made it clear how demanding the job would be. "I told her in our first meeting that this was going to be an even bigger responsibility and workload than the normal TV lead," he writes. "Because the story was being told from Claire's point of view, Cait was going to be in every scene, every day for months, which is an extraordinary amount of work, far beyond what most actors are ever asked to do."
Moore's warning didn't faze Balfe. Writes Moore, "After she met with the president of Starz…and it was clear that she was going to land the role, I walked her to the elevator and just before the doors closed on her, I said 'Your life is about to change forever,' and she gave me a grin that was both thrilled and slightly nervous. I never saw her hesitate after that."
She's never hesitated before. As Balfe prepares to say goodbye to L.A. (for now), she thinks back to her early days in the city, trying to convince casting directors that she was more than just a model. "I went on many, many, many, many auditions that were Hot Girl No. 2—you wanna shoot yourself," she says, laughing. "But, you know, I'm very lucky that I was even getting those auditions in the beginning. And it toughens you up. At least for me, to have that fuel to prove people wrong—it definitely spurs me on and makes me wanna work harder." Then she smiles conspiratorially. "And shove it to them."
Want to read more? Check out our Backstage covers here!