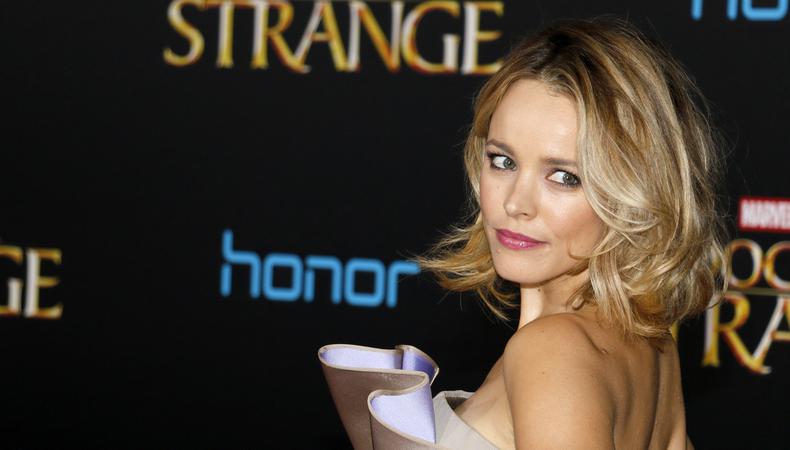 Many believe that famous actors just get handed roles without an audition. But that's certainly not the case. Actors audition at all points in their careers, regardless of skill or level of fame. Below are nine celebrity audition tapes—from Seth Rogen to a young Leonardo DiCaprio—many of which landed them a career-making role. Watch their performances with an eye to elements you could incorporate into your own audition or self-tape.
Rachel McAdams, "The Notebook"
Post-"Mean Girls," Rachel McAdams starred in the ultimate love story, 2004's "The Notebook," with Hollywood's favorite hunk Ryan Gosling. For the role, McAdams delivered a strong audition that's not very different from her performance in the finished product. Watch her job-getting audition below (complete with early 2000s style).
Jennifer Garner, "Daredevil"
In 2003's "Daredevil," Jennifer Garner plays Elektra Natchios (the role she later reprises in "Elektra"). Mid-"Alias," Garner delivered the audition below and landed the role by acting sincere and natural in front of casting directors.
Seth Rogen, "Freaks and Geeks"
In his first credited role (and possibly his first major audition), teenaged Seth Rogen had the entire room laughing. Of course the rest is history; after getting the role of Ken Miller on "Freaks and Geeks," Rogen went on to star in "The 40-Year-Old Virgin," "Knocked Up," and most recently "Neighbors."
Aaron Paul, "Breaking Bad"
On AMC's hit show "Breaking Bad," Aaron Paul starred as Jesse Pinkman and earned a permanent place in fans' hearts. Even though Paul asked for a line in the audition tape below, he still nailed it, snagging the part on one of the most beloved television shows of recent years.
Emma Stone, "Easy A"
If this audition does one thing for you, let it make you never fear the self-tape! In a vlog-style audition (an obvious choice for a film in which the lead makes vlogs), Stone is casual and relaxed, and the tape looks like it could have come from the finished film!
Jim Carrey, "Man on the Moon"
Prior to this film about offbeat comedian Andy Kaufman, Carrey had completed some of his most famous movies already ("Ace Ventura: Pet Detective," "Dumb & Dumber," "The Cable Guy, and "Liar Liar"), but he still had to audition!
Robert De Niro, "The Godfather"
Robert De Niro first auditioned for the role of Sonny Corleone in the 1974's "The Godfather," but lost the part to James Caan. However, things didn't end too poorly for De Niro, as he was brought on for "The Godfather: Part II" as Vito Corleone and landed an Oscar for best actor in a supporting role.
Scarlett Johansson, "Jumanji"
Despite losing the role to Kirsten Dunst, Scarlett Johansson's audition for "Jumanji" screams confidence, which is remarkable considering she's just a kid. Less than 10 years old, Johansson shows in this brief clip that she'll soon be a force to reckon with. Years later, after "Lost in Translation," "The Avengers," and "Under the Skin," it's fun to see where the star came from.
Leonardo DiCaprio, "The Outsiders"
We know it didn't work out, but this teeny tiny Leonardo DiCaprio reading for the Ponyboy Curtis in 1983's "The Outsiders" is just too cute. It wasn't until years later that DiCaprio landed his first credited role: two episodes of "The New Lassie." And of course things came slightly full circle when he landed a small part in "The Outsiders" TV series. But this audition proves that we could have had Leo in our lives at least six years earlier!