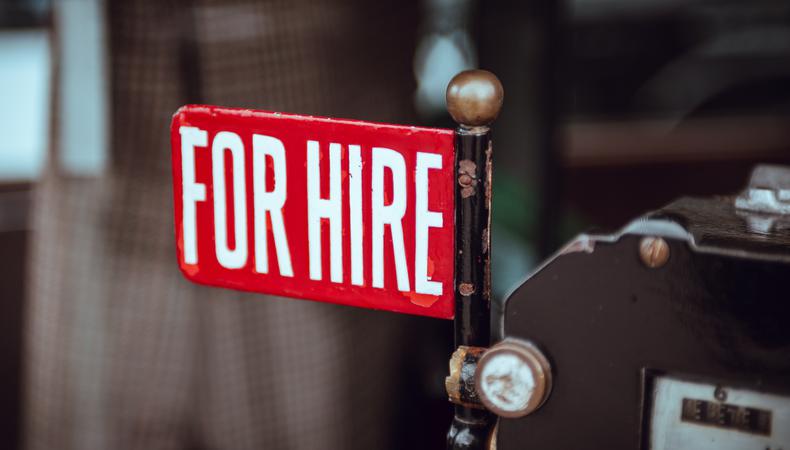 From celluloid to cassettes to digital, the film and video industry has been evolving rapidly for decades and today's digital-first landscape is no different. If it seems like video production has exploded over the last few years, you're right: According to a recent study, 96% of marketers are spending money on video, and 70% of businesses say they're creating more video now than ever before. The digital video landscape has never been so expansive.
As a video professional, this is good news for you. More video production means more video production jobs—but you have to know where to find them and be ready to prove that you're the best person for the job when opportunity arises. Yes, there are more jobs than ever before, but there are also more people vying for those jobs. The talent pool may be crowded, but if your skills are solid, your work is polished, and you know where to look, you should never be without work. So let's take a look at some of the best places to find production work in digital media and how to use them effectively.
A clarifying note before we jump in: When I use the term "digital media" here, it's meant to encompass all the video that's created for digital platforms, is hyper-relevant and is meant to be used in various ways. As such, it requires professionals who can wear many hats to concept, capture, and create the necessary content from script to screen.
Why Being a Multi-Hyphenate Will Boost Your Hiring Potential
Now, onto the resources!
Job Boards + Project Postings
The first place I'd recommend looking is traditional job boards. Just because the industry is shifting doesn't mean the hiring process is always as quick to catch up. Places like StaffMeUp, ProductionHub, Behance, MediaMatch, and even Vimeo's For Hire page are all great places to start. (Backstage will soon join these ranks!)
However, many of these traditional platforms have yet to catch up to the multi-hyphenate needs of their clients. So it's also a good idea to have profiles on and regularly check platforms that host project-specific jobs, like Upwork and Stage32, "a Facebook for media professionals."
Unexpected Places to Find Crew Job
Creative Staffing Agencies
Another avenue to consider is connecting and working with creative staffing agencies. Not only are the jobs vetted, but agencies have access to jobs across companies and the country, thereby casting your professional net wider than you may be able to do on your own. And, of course, they can take a lot of the work out of finding work, bringing the gigs to you and helping you build a portfolio.
While many of these creative agencies might be looking to place you in full-time positions with interested companies, if you're up-front about only wanting freelance or project-based jobs, they're often happy to send you plenty of one-off and by-the-project opportunities. (It's important to note that many of these agencies are free to use and take their commission from the hiring companies.)
If you've been working and established in a city long enough, one of these agencies may have reached out to you already. If not, you can get in touch with them to set up a professional profile so when a job that you make sense for comes through, they let you know right away. Some of the better-known creative staffing agencies include Creative Circle, Aquent, Cella, Robert Half, Artisan Talent, Onward Search, and Sparks Group.
Your Client Network + Contract Work
From there, your best bet for finding steady and consistent digital media work is to find steady and consistent digital media clients. While a lot of old media professionals might bemoan the fact that so many companies are changing how they view, use and contract video work, at the end of the day, they still need specialized and talented people to produce.
If you can solidify your brand and share your expertise, clients you already have will be some of your best avenues for finding more work.
How + Why You Need to Build Your Crew Network
Depending on your city, staying active in the video and, perhaps more importantly, the digital marketing communities, is key. Look for opportunities to meet in-person on sites and community pages like MeetUp.com (hyperlocal, search for terms like "film making," "film/video/tv production," "filmmakers," and "crew"), ProductionHub, and even EventBrite, as well as digitally by keeping your Linkedin page robust and active along with other pages like your Vimeo, Facebook, and even Twitter.
For more on how to get work on a film crew, visit Backstage's crew hub!