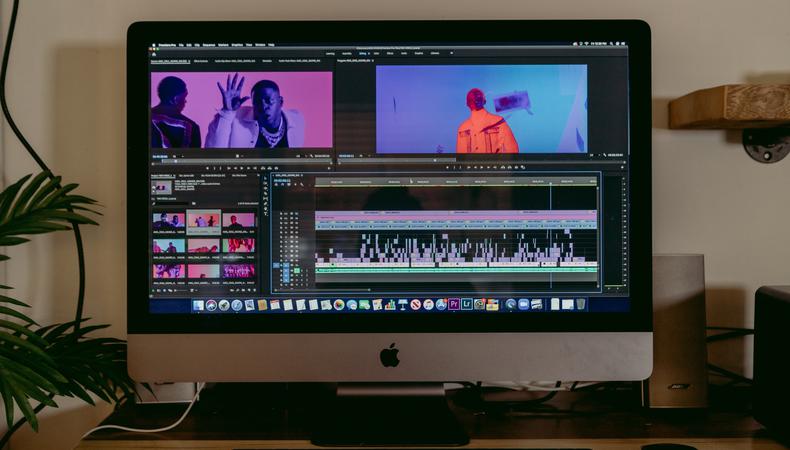 When I first started out in the world of film and video production, I was just a fresh-faced kid out of film school who honestly didn't know a thing about how much of the industry actually worked. Luckily, I had a mentor who sat me down before my first job interview and explained some of the facts of the video world.
The advice mainly consisted of the lesson that what I learned in film school really didn't mean squat. The whole notion of learning a specific crew skill set and focusing on only that was wrong. The industry was (and is still) changing—rapidly—towards a new era of multi-hyphenate filmmakers who could do everything from producing to shooting to editing and everything in-between.
As a new editor back in 2015, I quickly discovered my mentor was right. Sure, I got some work as "just an editor," but it didn't take long for me to realize that taking a multi-hyphenate approach was what I needed to do. So I started working on my skill set, expanding into everything from scripting to producing to shooting. As my areas of expertise grew, so too did my opportunities and the overall quality of my work thanks to a more comprehensive understanding of each and every project.
So, whether you're just starting out in your film career or are considering adding new skills to your résumé, here are some reasons why being a multi-hyphenate will boost your hiring potential.
You'll find more opportunities.
With the rise of new media, clients are no longer looking for a team of people who each contribute a single skill to a final product. Instead, they're savvy to the possibility of an individual who can wear multiple (if not all) hats at a fraction of the cost and time. Because you're equally savvy, you recognize that there's an entire world of content creation that's only seeking multi-hyphenates, which means there's a tremendous amount of work to go around.
Even within the traditional world of video production, you're much more likely to find more opportunities because of simple math. If there are X jobs a year locally for a director, X jobs a year for a DP, and X jobs a year for an editor, if you're an expert in each of those fields, theoretically, you'll have many more opportunities for work.
READ: How + Why You Need to Build
Your Crew Network
You can make much more.
From there, you can either start taking on multiple projects at once or, better yet, you can take on projects where you wear several hats. And unless the job description is already calling for it, adding extra responsibilities means adding more time and more pay.
A few years ago, a client I'd worked with previously as a shooter reached out to hire me again. He also asked if I had any recommendations for an editor who could work with the footage I'd be capturing. Surprised he didn't know I did both, I asked what the edit budget was. When I saw it was an even better deal than the fee I'd make solely as a shooter, I told him I knew a terrific shreditor and sent him my video editing reel. Needless to say, I got both jobs—which made for a very nice paycheck.
You can choose your own gear and equipment.
When you're the person on the team wearing the most hats, you'll likely find that comes with the responsibility of calling in cameras and gear for the shoot or project. This means you get to choose the stuff you like working with rather than hope someone else knows how to pick the right gear.
If you've reached the point of owning your own equipment, even better. I'd almost always rather work with the camera and gear I own—I know it the best and it becomes the most practical at that point. While you can certainly figure out how to work with gear you're not as familiar with/didn't choose, it's just not quite the same in terms of skill and speed you'd get from your own gear.
You can charge per project.
Once you're carrying enough hyphens where you can offer holistic film and video solutions to clients, you can enter the world of charging per project rather than by day rate or by the hour. This opens a whole row of doors in terms of how you can value and charge for your multi-hyphenate services, rather than breaking each role and rate down specifically.
That same client from before? After working together on several projects, a level of trust was built up and we became friends. He kept hiring me and eventually, we moved from hourly and day rates for shooting and editing to price-per-project, a much higher number. At the end of the day, it was saving him time and money to talk to and coordinate with just one person and it helped me out because I didn't have to wait between jobs and could just bounce straight from one role into the next.
You can build clients and retainers.
Similarly, if you can prove that your multi-hyphenate services are both necessary and cost-effective, the goal will always be to turn any one-off project into a full-time client. Building a client base over a job network becomes even more advantageous when you start negotiating out retainers where you can count on work year-round.
Bonus! It will help your own projects.
Being employed and making money is nice, but if you got into this industry to create your own work, your multi-hyphenate's understanding of how film and video works is indispensable when developing your personal and passion projects.
This story originally appeared in the May 27 issue of Backstage Magazine. Subscribe here.
For more on how to get work on a film crew, visit Backstage's crew hub!