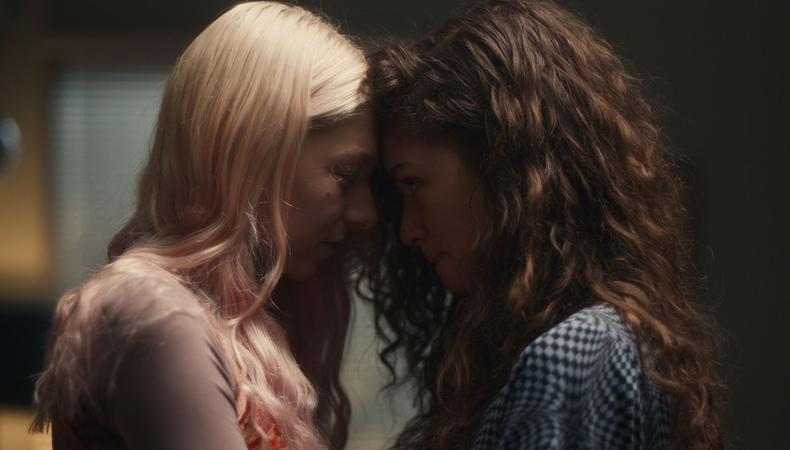 Roughly seven months after announcing their goal to make intimacy directors a standard role on television and movie sets, the nation's union for screen talent has released official protocols for integrating the position into SAG-AFTRA projects.
Charged with choreographing moments of intercourse, chemistry, abuse, or intimacy on stage and screen, intimacy directors have seen a boom in publicity and hiring since the late-2016 revolt against Hollywood habits that conditioned and condoned abuse. Although, as Backstage learned in 2018, intimacy direction has been around for roughly 15 years, however the practice is only now becoming the norm.
READ: How to Join SAG-AFTRA
"This is a home run for our members and the entire industry," says the union's executive director David White. "Having intimacy coordinators on sets where simulated sex and other forms of intimacy are present, better protects SAG-AFTRA members and all other professionals involved in such scenes."
Within the six-page document are recommendations for when to deploy an intimacy director, including when action represents anything from nudity to sex to "hyper-exposed scenes." Further, the union outlines when and how an intimacy director should be consulted in a project from pre-production to post. The key, the document stresses, is consent. The actor's role in the workplace is a vulnerable one; intimacy directors act as an advocate and "a safety net," according to the union.
Recently, the nation's largest classical theater, the Oregon Shakespeare Festival, added a full-time intimacy director to their stable of rep artists. Sex-driven television shows like "The Deuce" and "Sex Education" have added an intimacy expert into their filming protocols. Broadway, too, has recently seen the inclusion of an intimacy director in certain rehearsal rooms, to make sure that—like stage combat—stage contact is deliberate, safe, and consensual. However, Actors' Equity, the union for stage actors, has yet to release formalized policy or protocols for how intimacy directors should relate to their union workplaces.
At the root of the movement are Intimacy Directors International and Intimacy Professionals Association, which have supported the training and advancement of the field since its genesis. The stipulations for what determines a qualified intimacy director in SAG-AFTRA's new protocol are, intentionally, in accordance with the training curriculum of the two organizations.
"It has been powerful to collaborate with our industry partners as we work to standardize the protocols for industry coordinators," says SAG-AFTRA president Gabrielle Carteris. "Intimacy coordinators play a unique role by advocating for performers' safety and ensuring that a production's creative needs are met." Carteris, who was elected shortly before the #MeToo and Time's Up movements began, inherited some of the collective industry outrage—and made it a key component of her agenda.
As a training ground, Intimacy Directors International is often credited for leading the broader movement. "It is our hope that this process can be widely adopted for an effective and reasonable path for productions to work with a trained intimacy coordinator," says Alicia Rodis, the associate director and co-founder of the organization. "With these protocols already field-tested by an ever-growing number of productions and studios, we believe we can make important and welcome industry changes."