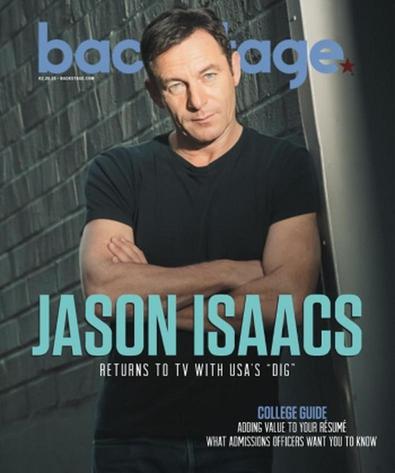 The American television industry has had a crush on Jason Isaacs for a few years now. But after an arc on "The West Wing," a role on Showtime's "Brotherhood," and starring on the short-lived "Awake," Isaacs has found a role tailor-made for him with USA's "Dig"—because creators Tim Kring and Gideon Raff wrote it specifically for him.
No strangers to the world of compelling television—Kring wrote and executive produced "Heroes," Raff wrote and directed "Homeland"—the pair created a part religious, part secular murder mystery that turns out to have global, potentially cataclysmic ramifications. In it, Isaacs stars as Peter Connelly, attached to the U.S. Consulate in Jerusalem. On the trail of apparent terrorist activity, he meets and is quickly led astray by American archaeology student Emma Wilson (Alison Sudol). He subsequently realizes he has unwittingly inserted himself into a major conspiracy involving a pure brown calf (per biblical prophecy), genetically bred in Norway, and a sinister cult in New Mexico raising a young boy for a special purpose.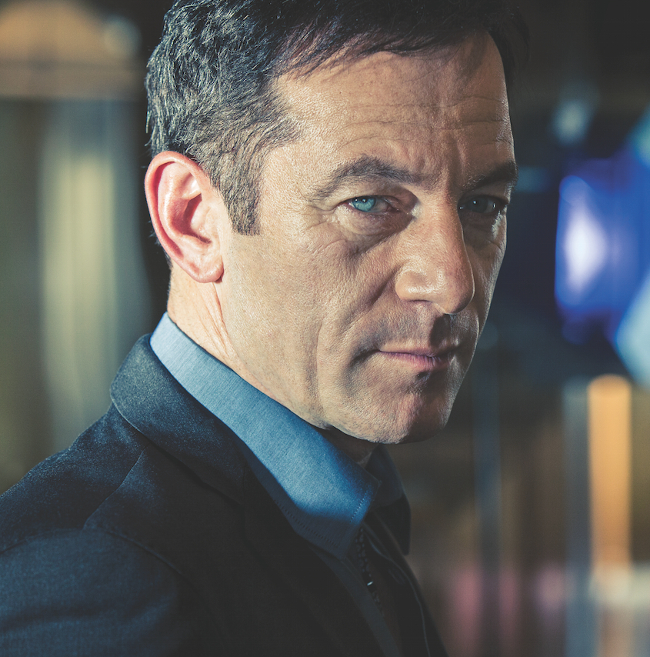 "What I didn't realize was that Tim and Gideon had made almost nothing up," marvels Isaacs. "I Googled most of what I'd been told and realized what a terrifying and precarious place the world is. But I'm also a fan of telly and great storytelling, and wanted to know on every page what was going to happen next and how these different storylines were going to come together."
For their parts, Kring and Raff are now even bigger fans of Isaacs. "Jason brings a razorlike focus to everything he does," says Kring. "He's the kind of actor who is the first one on the set and last one to leave, always wanting to add or subtract that one more thing to make a scene better." Raff (also a director on the show) admits that "Jason transported me so many times while watching the monitor that I'd forget to yell 'cut.' "
Isaacs, in turn, was as enamored of his part as he was of the whole project. "I got to be an action star, have a big emotional journey, and go somewhere the cameras have never been pointed before," he says. "We were shooting in places where, never mind camera crews, the public have never even been."
Although his Jewish parents had moved to Jerusalem (his mother passed away there while "Dig" was in production) and Isaacs was raised Jewish, he was more entranced by the city's history than its multireligious roots. "Talk about being a lapsed Jew," he laughs. "I'm an English atheist and couldn't be further from the upbringing I had. But Jerusalem ignites passion and the stones talk to you, the walls vibrate with history. Whatever your faith or lack of it, it's something special that adds such texture to the piece.
"A crew member handed me a Bible one day and asked me to read a passage aloud. I said, 'You've picked the wrong guy.' But he pushed and I read almost a GPS-like description of David and Goliath's battle and the valley it took place in. I realized as I was reading that I was standing in front of it. So whatever actually happened back in those days, it happened there. Whoever Jesus was, he definitely walked up the street we were shooting on, so you can't help but be moved somehow."
It is odd to hear Isaacs speak with a pronounced educated Englishman's accent, because most of his greatest professional successes (Lucius Malfoy in the Harry Potter series aside) have seen him playing Americans, each with a distinct accent he has crafted from scratch. In 2014's "Fury," for example, he spoke in a thick Brooklyn accent unlike any he had employed before. It is a skill he has been perfecting since a move from the northern English city of Liverpool to London with his parents and three brothers when he was 11.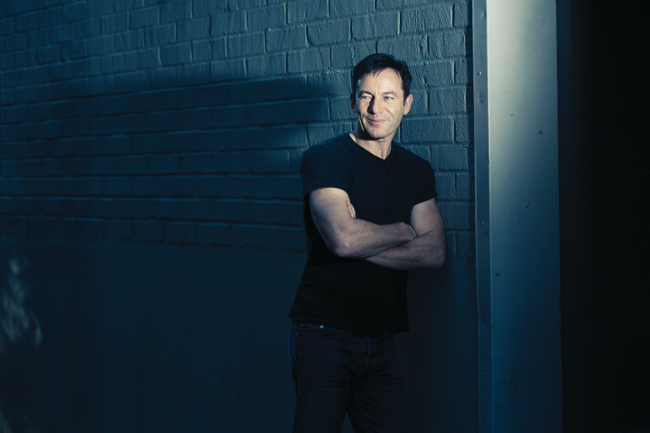 "Everyone took the piss out of my Liverpool accent in London, so I adopted a mockney [mock-cockney] accent," he says. "Then I went to university in Bristol to do law, where everyone talked like Hugh Grant. I'd never met anyone who talked that way, but within a week I talked like that. My ability for accents was really a social weakness but a professional asset."
At university, he quickly became more enamored of the drama society than the law library and connected with students from the Bristol Old Vic, one of the country's best drama schools. He then enrolled at another, London's Royal Central School of Speech and Drama. "I'm afraid to say I thought my training at Central was very poor," Isaacs says, then goes on to say that most of what he knows about acting he learned from director Declan Donnellan while starring in the London premiere of "Angels in America" in 1992.
"He basically gave the same note over and over for the nine weeks of rehearsal: 'What are you trying to change? What are you trying to make them think?' You can be on a set with someone who has a performance that would be unaffected if you spontaneously combusted, but if you are directing all your energy to trying to change what you want the other person to feel, that takes you out of yourself and you will always be alive. That was 90 percent [of my training]; the other 10 percent I picked up from people I admired and worked with. I've seen all the tricks now; one famous, late, knighted actor literally physically shoved me out of the shot with his elbows. But most actors like to play, and that was certainly the case on 'Dig.' "
Isaacs would never elbow a fellow actor out of camera range, and the respect he has engendered in his "Dig" co-stars quickly becomes apparent. "He doesn't do anything in half measures," says Richard E. Grant. "He verbally wrestles and argues every scene for every scrap of its worth and gives it his laser-like attention and intensity."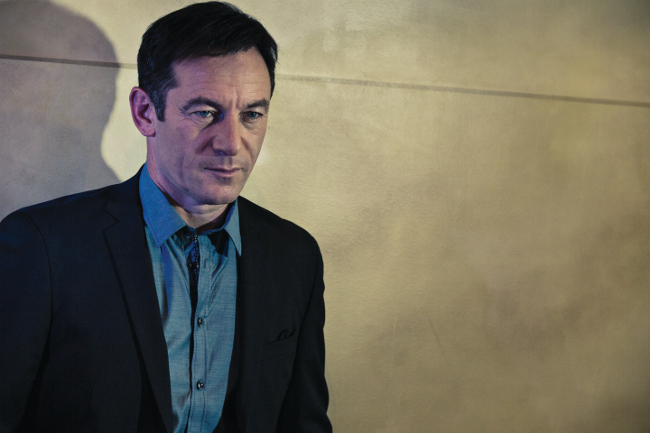 "It's one of the best parts I've ever been offered," says Isaacs with a shrug in response to such praise. He bemoans only those aspects of the job beyond his calculated control. When conflict broke out in and around the Gaza region last year, for example, "Dig" was forced into a temporary hiatus and location change.
"I'd moved back to the U.K. from Los Angeles because we were going to shoot in Israel for a long time and I wanted to be able to see my family," he says. "I ended up on the other side of the world, in New Mexico and Croatia. Whenever I try and make a plan, it just goes tits up. So I try and balance being a good father and husband with not strangling myself with boring work or being unemployed. If anybody has the answer please send me a postcard, because it's impossible to do."
Inspired by this post? Check out our audition listings!