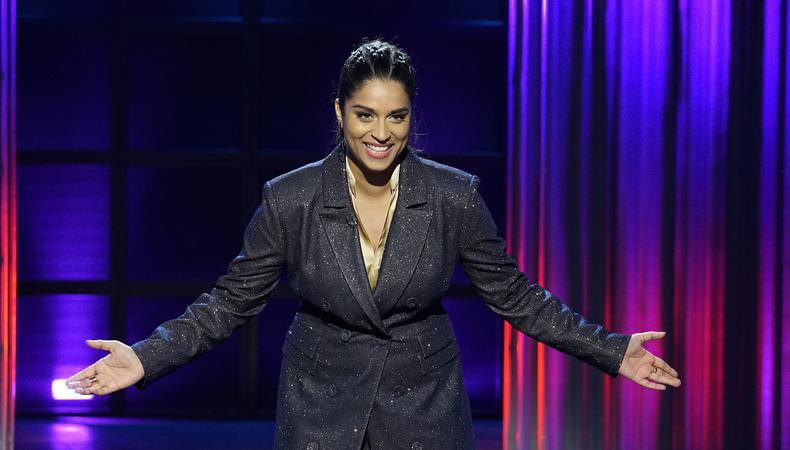 It's a 21st-century "Cinderella" story—only instead of landing a handsome prince, it's a talk show; and instead of a glass slipper, it's YouTube.
Lilly Singh began making content for the video platform in 2010, back when the social site was by no means fledgling, but certainly before it was the legitimate creative platform it is today. Fast-forward a decade, and Singh has turned her pastime into an empire. More specifically, she's turned it into "A Little Late With Lilly Singh," the talk show she hosts on NBC, a book deal ("How to Be a Bawse: A Guide to Conquering Life," which reached No. 1 on the New York Times best-seller list), a world tour and subsequent documentary following that tour, and an estimated net worth of $16 million.
Not too bad! But how did she actually do it? Or, more importantly, what can you learn from how she did it? For answers to both, let's take a look at a few of Singh's most successful online contributions to parse her precise appeal.
A great place to start is with Singh's "How Girls Get Ready...," a video that is seven years old, but with 30 million views and counting, clearly continues to resonate. The three-and-a-half-minute clip is exactly what it sounds like: a step-by-step breakdown of what it typically means for a girl to get ready. From hating everything in your closet to knowing for sure you're Whitney Houston while singing in the shower, the clip hits just right because it's universal, it's truthful, and it doesn't try to do too much.
Another of Singh's videos, "Types of Commercials," offers another teachable (and crucial) lesson: being "in" on it. The bit, from May 2016, is a nine-minute takedown of all the different commercial tropes: medical commercial, perfume commercial, infomercial, and so on. It's racked up over 19 million views. What's most notable is the way Singh kicks it off. "These days, ads are everywhere. There's probably one right there; there's probably one right there," the personality says with her trademarked effervescence as she points to different corners of the frame. "You probably watched one before this video started to play, and you didn't click 'skip' because you want Lilly to have nice things."
One of the reasons YouTube is such a great place for up-and-coming content creators is that by its very nature, it removes the fourth wall; you can upload your art without asking permission, and without having to be anything other than who you are (or, more accurately, who you want to be seen as). You can take part in the game—acknowledging that you make money from ad sales, as Singh does here—while showing more, not less of your authentic self.
Finally, let's break down one more video that, unlike the others, finds its success in acute specificity that ends up registering as universal. It's called "How to Stop Parents From Comparing Kids," and is all about the age-old experience of having your parents compare you to other kids (read: better kids). Here, Singh plays herself as well as a version of her own parents, who are Indian immigrants. The takeaway is, well, kinda beautiful: No matter the background, parents will always be disappointed by their children, and children will always be annoyed by their parents.
Obviously, there is no one way to find YouTube success—but 15 million subscribers later, it is safe to say Singh's way is one of them.
This story originally appeared in the April 2 issue of Backstage Magazine. Subscribe here.
Want more social media advice? We've got it right here!