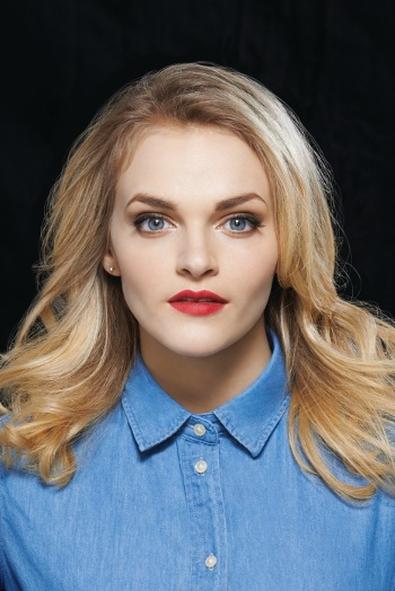 What Madeline Brewer lacks in experience, she makes up for in talent. The 22-year-old's first gig was playing the cornrowed junkie Tricia Miller on Netflix's "Orange Is the New Black." Now she's back on the streaming platform as the mysterious Miranda Cates on Season 2 of "Hemlock Grove"!
On her "OITNB" audition.
"I was horrified and I didn't know how you're supposed to do that kind of stuff. I was 20 at the time and [Tricia] was 26; she's really tough, Taryn Manning type, cornrows. And I was like, What the…what is this about? I'm, like, a tiny musical theater fairy. And so I went in and I guess they saw something in me."
On getting "Hemlock Grove."
"They had been looking for this part for about five months, and when I went in to do the audition they had already shot Episode 1. They were already planning to have this character come in for Episode 2, so in the same fashion as 'Orange,' I auditioned on a Tuesday and I was in Canada, on set, on Friday. So it was just utter insanity, basically."
On working with Netflix.
"Netflix gives a lot of creative and artistic freedom to its actors and to its production team and whatnot. My character in 'Hemlock' has a [septum] ring and they didn't decide until, like, the day before because they happened to see [mine] and they were like, 'Yeah let's go with it.' They're very creative and very off the cuff."
On working in television vs. theater.
"I did my first play when I was 7. I was really an actor before I knew I could sing. And I just put the two together and went to musical theater school. But acting is a huge passion of mine so it doesn't matter which medium, as long as I have the opportunity to grow and to learn from a piece of work and work with good people, and on very good-quality project. I couldn't be happier."
Inspired by this post? Check out our audition listings!