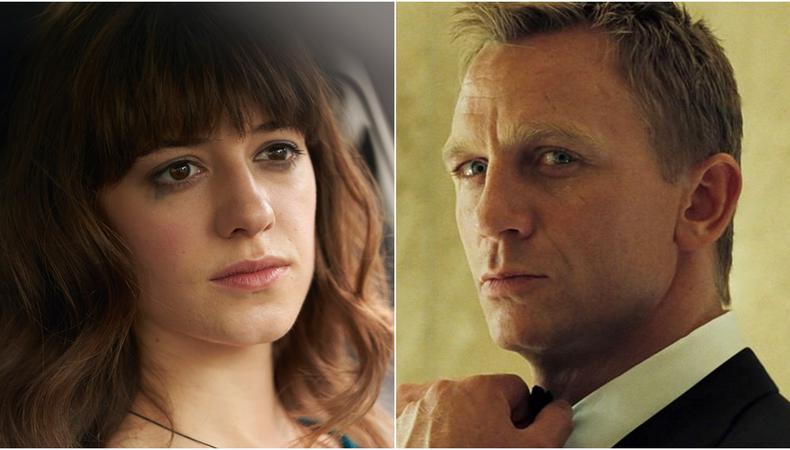 The industry is reminded of the National Youth Theatre (NYT)'s impact every few months when an actor interview features a version of the line: "Getting into National Youth Theatre made me." Most recently, those words came from Daisy Edgar-Jones (star of Normal People) but in the past Helen Mirren, Daniel Craig, Colin Firth, Daniel Day-Lewis, Matt Smith, and Zawe Ashton have all talked fondly about cutting their teeth at NYT. The institution, led by artistic director Paul Roseby for the past 15 years, has created some of the most respected performers in Britain. But, despite its reputation, NYT is focused on discovering the next generation of talent on and off stage. And they're not letting COVID-19 lockdown slow their pace. We spoke with Roseby to discover what he looks for in young actors, how their theatre company, REP, offers something different to drama schools, and why they were online long before lockdown closed their doors.
How has NYT responded to Coronavirus?
We've been operating at full speed, doing everything we can to create the online opportunities for our community of members and beyond. We wanted to keep them feeling connected. In the last eight weeks, we've engaged 3,000 people in workshops, masterclasses, or Q&A sessions with writers like James Graham and actors like Rosamund Pike and Prasanna Puwanarajah. Members have been curating their own online festivals, like Mixtape and Rush, which celebrates and champions artists of colour. We've had our Front Room Film Festival hosted by young filmmakers. Now we're about to embark on MELT, a massive project with 300 members focusing on the environment, arts activism, and empowering people to change their belief systems. Despite the pandemic impacting everybody, the climate crisis mustn't come off the agenda, because overwhelmingly, that's what young people care about.
I know the membership better now than I did when the building was open. Normally, each week I'd meet about 30 actors. Now, I've met 400 people online, which is great. I understand some of the issues and the character of the membership without having to be in a rehearsal room. That's one bonus to come out of all of this.
Even before this, you were using social media and creating work online. Why was that?
Because our demographic operates online! A lot of people in the industry have been talking about digital theatre for years but thought it was just pointing a camera at a stage and sharing it. Slowly but surely, our understanding of digital theatre has been evolving, and at NYT we've been working with young creators to make augmented and virtual reality content as well as using social media to create and tell stories. And right now, our partnership with TikTok has come into its own. Because of lockdown, everyone is learning about digital theatre, but the next phase is to tell really great, inventive, and fresh stories that connect people.
Why is NYT always innovating?
I like change. The organisation has never stood still and we've got a great team behind that. I think it's important to constantly reinvent ourselves because young people never stand still. We have to engage with new forms of storytelling while recognising the value of live theatre and traditional formats. We're quick to adapt but I'm the first to say we don't always get it right. But you've got to keep pushing.
You've been very public in saying NYT 'made you.' What did NYT training mean to you?
It meant hard work. It was very unglamorous, very dedicated storytelling at a very low budget. We were thrown in at the deep end, usually in front of an audience. And whether that was Shakespeare, or a brilliant new play, or sometimes a new play that wasn't so brilliant, you had to make it work. It's the live nature of the organisation, and it taught me the best way to learn is by doing. You can theorise but you need to be in front of an audience and make mistakes.
NYT has the belief system of "you can do it, go and do it." That's always been my belief anyway, so it felt like coming home for me. The talent you're reading about, like Daisy Edgar-Jones, were fearless and we trusted in them. And they trusted in our trust of them and learnt on the job. It's tapping into the fearless nature of young talent. If we don't tap into it, they'll do it somewhere else.
What do you look for in actors?
It's a mixture of fearlessness but also respect and an understanding of the value of what they want to take part in. We like people who want to be part of something bigger than themselves. We don't want arrogance – we want an appetite for taking part, whether you've got a main part or one line. You've got to have team spirit. We look to create a fair and equal community within the ensemble, so the selection process is about asking "can we work with them and can other people work with them?"
NYT's REP Company is renowned. Is it an experience you can't get at drama school?
Oh, for sure. I don't know a drama school that has a company of actors that will do three productions at the same time for around 50 shows. They are rehearsing in the day, performing another show at night and then teaching the next one. One of our brilliant members Lauren Lyle (Outlander) said REP made her, but she admits it's tough – it's 12-hour days. You are working.
I'm not saying drama schools don't do brilliant intensive training, but the exposure we give to REP actors is not matched anywhere. The mentorship scheme really helps too. You're attached to someone for a year who'll give you their own perspective on the industry. I don't think we're competing with drama schools – I think we're offering something different.
You're based in London but how is NYT truly national?
I often say that people from working-class and black, Asian and ethnically diverse backgrounds, or those living with disability, those people aren't hard to reach – we are. That's why we have between 80–90 centres across the UK to seek out that talent. We have to go to them. And our stats on diversity are good, better than 10 years ago. But I'm under no illusions about how difficult that is to get right.
Our REP Company is going out on tour for the first time and communities will be responding with a production and workshops. And in the future, I think we'll be partnering with more theatres outside London, because why should the REP be based only in London? The compelling reason is that actors want to be seen by the industry, and we can't deny them that London platform where, sadly, the majority of the industry is. And I don't think we'll ever leave the West End completely because it's such a brilliant experience for members. When we did Macbeth at the Garrick, that was the first female Macbeth in the West End! Members get to be part of that.
You've been running NYT for 15 years. What are you most proud of in that time?
I have to be sensible and say funding. There were times we questioned if NYT could exist the next year. It's never easy and it's going to get harder. But money is important because more of it means meeting and working with more people that are worthy of joining us.
I'm proud of the team and of the work, the new dramas we've created and talent we've enabled, not just on the stage but writing and offstage. It's a real achievement.
For me personally, it was China, 2008, when we represented the UK for the Olympic handover ceremony. There were 30 young people who had just become the first British theatre company to be on the National Theatre stage in Beijing. For me, it was an emotional moment ­– I was a wreck! It meant so much because of my connection to the organisation and, selfishly, what the organisation had done for me. It also gave NYT an international outlook and opened up so many doors for us. I don't think it will ever be matched – it was one of those magical times.
But then again, I'm immensely proud on a weekly basis. I have one of the best jobs in the country. I get to serve an organisation that I love.