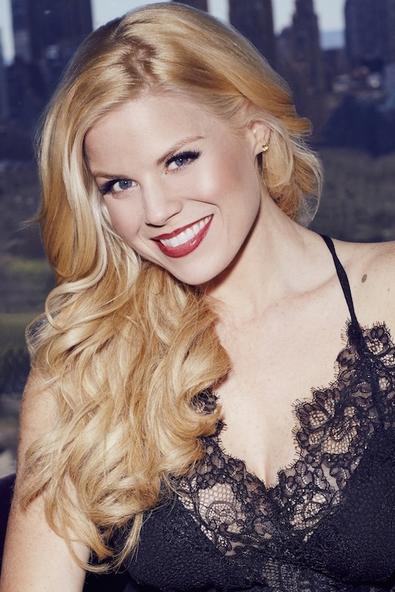 With her Tony-nominated role in Roundabout Theatre Company's production of "Noises Off," Megan Hilty has elevated the art of playing dumb blondes.
"With all of the characters that I've played—well, most of them—people judge them because of their looks and assume one thing," the actor tells Backstage with a laugh. "And the reason I love these roles is because they're really something else. I like to prove they're more than what people assume they are."
In the case of Brooke Ashton, the blonde, hopelessly inept (and scantily clad) actor in Michael Frayn's farce-within-a-farce, Hilty had to come up with a reason why the character constantly plows through her lines and blocking. Particularly in the third act, when the company's production of "Nothing On" has unraveled past the point of coherence, Brooke—disastrously—continues to blithely hit her cues.
READ: "Noises Off" Proves Farce Is Harder Than It Looks
"I just kept asking myself, why is she doing this?" remembers Hilty. She and director Jeremy Herrin understood that Frayn needed a character to continue reciting the play-within-a-play's lines in order to keep the audience on track amid the comic chaos. "But to play it," she says, "I needed to have a real reason. And I kept coming back to the fact that she's never memorized lines before. So she just memorized everybody's lines!"
This led to Hilty's pièce de résistance: mouthing along the lines of all her co-stars. "This is very typical amateur behavior," she says, laughing. "I've done it! And have seen it a million times."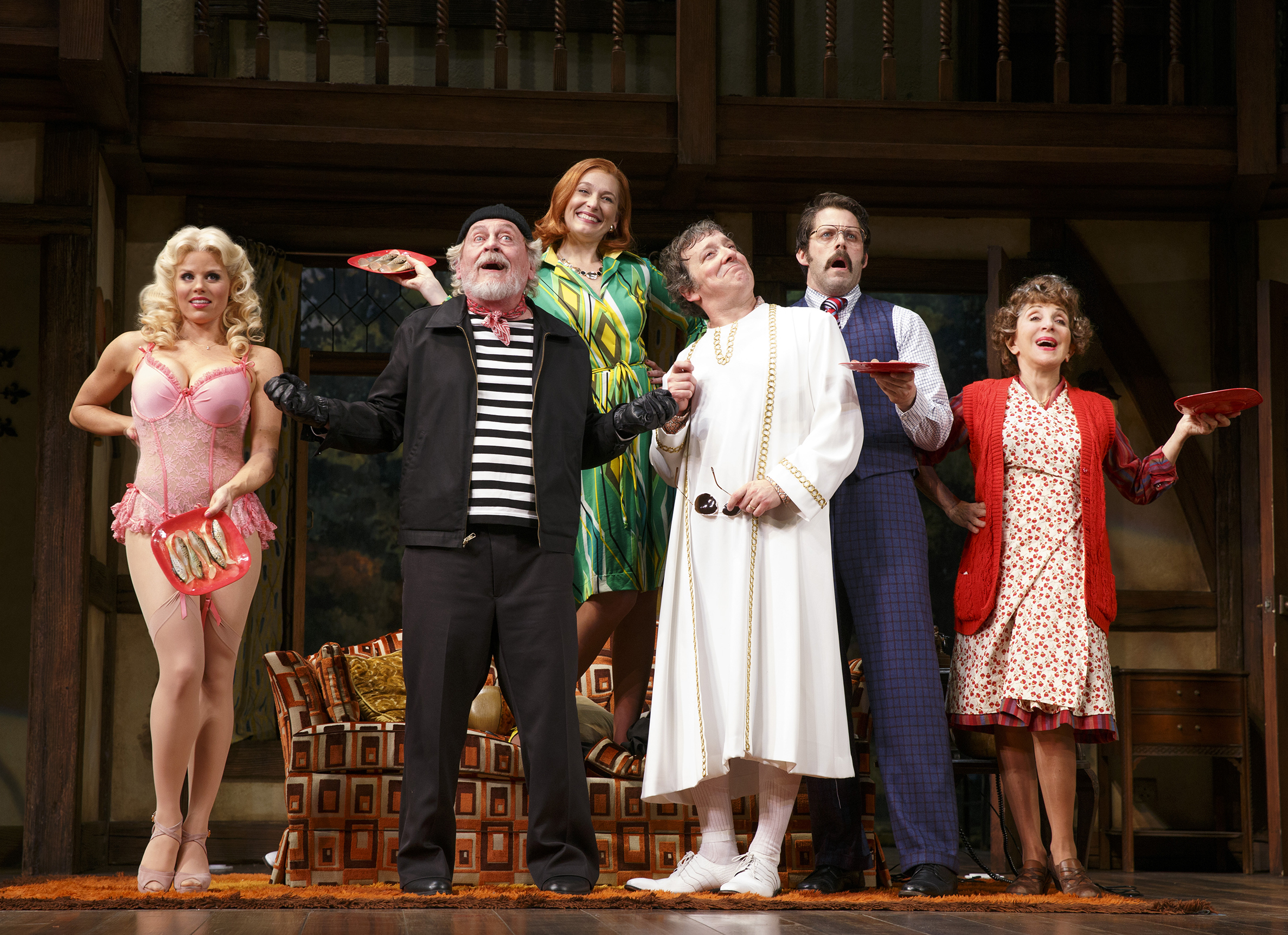 Megan Hilty, Daniel Davis, Kate Jennings Grant, Jeremy Shamos, David Furr, and Andrea Martin in "Noises Off." Photo by Joan Marcus.
Brooke's physicality, too—a stiff, upright movement that comes off painfully over-rehearsed—became an extension of her amateur status. "To try and play someone who is working so hard and missing the mark so often was extremely difficult," Hilty says. "The way she remembered where she was supposed to stand was counting steps to where she was supposed to stand. It's almost like she was trained by a beauty pageant director, like, 'Never turn your back to the audience.' 'Always keep smiling.' But you can always see the wheels turning! She's never quite in the moment."
Hilty, though, has to stay completely in the moment; Frayn's play is such a meticulously thought-out piece of ensemble theater and timing that every actor must listen intently. "This is the most physically and mentally demanding part I have ever played," says Hilty. It takes a lot of onstage presence to play someone who is so wildly not present. "My choice was to make her someone that really, really cared about what she was doing deeply, and really, really wanted to do a good job, and that ended up getting in the way, actually. She just tries way too hard!"
In fact, Hilty's interpretation of the character sounds a lot like any actor at the beginning of his or her career. "There's a little Brooke Ashton in all of us, especially when we're starting out," she says with a smile. "There's something in all of us that desperately wants to be good enough and show that we deserve to be there."
Can't we all relate?
Inspired by this post? Check out our Broadway audition listings!
Want advice from this year's Tony Award nominees? Watch here: