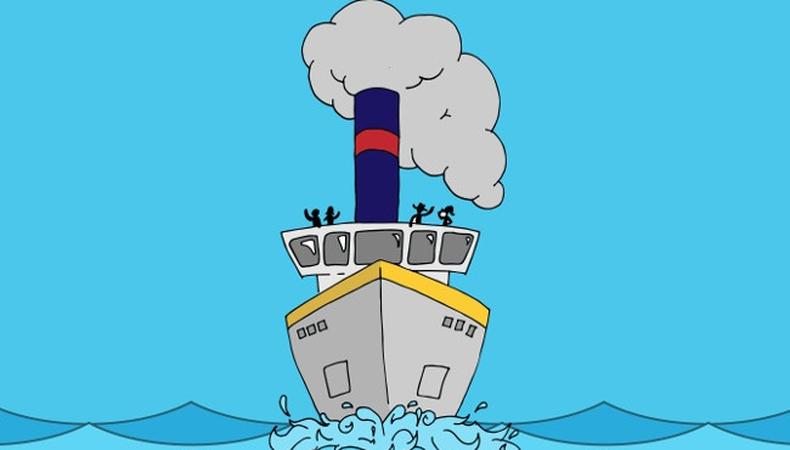 Exotic destinations! Endless buffets! Dollar beers! Triple threats! Dramamine! "Shoilets"! Norovirus! International waters! Captive audiences! And… pirates?! Working on a cruise ship is one of the strangest and most rewarding jobs in entertainment. Luckily, cruise lines like Disney, Holland America, Norwegian, Royal Caribbean, and Princess are always looking for new talent. So whether you're a singer, dancer, actor, comedian, musician, magician, acrobat, ventriloquist, or mentalist, there's a job out there for you. But what exactly is it, how do you get it… and do you really want it?
* This guide is designed to give you a better understanding of what it's like to audition for and work on a cruise ship. Your experience will vary greatly depending on role, cruise line, and specific ship.
What roles are available on cruise ships?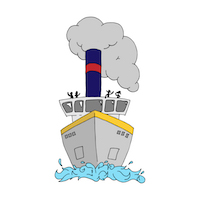 Any given cruise will feature performances by a dedicated production cast (singers, dancers, and actors hired directly by the cruise line who perform set shows) as well as guest entertainers, AKA headliners (cabaret acts, aerialists, magicians, standups, and other performers who bring on their own shows). This article covers both, with an emphasis on production casts.
Production cast members may perform as many as 10 shows over a seven-day cruise. Headliners will do at least two, often one "all-ages" and one "adult" show.
If you're skeptical about the quality of shows on cruise ships, try to keep an open mind. "Many theaters on some of the sea's best ships rival those of the West End and Broadway when it comes to stages and sound, as well as lighting and set design." Read more about the caliber of ship shows here.
How do I find a job on a ship?
This article is a great resource for finding current ship opportunities and connecting with casting directors. It also cautions that "these positions are just as coveted as any acting gig on land, and the competition is steep." You can self submit to most production cast roles. Because cruise ships operate in international waters, roles are usually open to both union and nonunion performers, but union rules probably don't apply.
Headlining is a bit trickier. If you have representation, they should be able to help get you seen. Otherwise, seek out guest entertainer expos and other headliner casting opportunities. Scouts occasionally go to on-shore shows, but you should have a reel and/or demo ready to send out. TV credits are a big plus. Many headliners, like juggler Charles Peachock, have appeared on shows like "America's Got Talent" and "American Idol."
What can I expect from a cruise ship audition?
Joining a production cast means you're at least a double threat—most casting calls want "sensational singers" who "move well." Because production casts usually perform several different shows, you should be comfortable singing in a variety of styles, like pop/rock, traditional musical theater, jazz, and even opera. As for dancing, CDs are looking for hip-hop, ballet, ballroom, latin, and so on. Gymnastics, aerial training, and tumbling skills are a plus. Also, you should be in peak physical condition. You'll be contractually obligated to stay in that condition throughout your time on the ship. That's right… expect regular weigh-ins.
While your best bet is to be at least a double threat, there are some exceptions. "Burn the Floor" on Norwegian is strictly dancing (ballroom, swing, latin), while headliner cabaret acts like "Broadway Diva" Carla Stickler ("Wicked," "Mamma Mia!") focus almost exclusively on singing (pop, jazz, musical theater). If you're auditioning for something like Royal Caribbean's "Broadway at Sea" lineup you'll need acting chops, too—these are full-length productions, not musical reviews.
RELATED: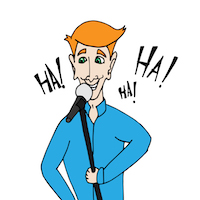 If you're looking to bring humor to the high seas, your best bet is standup comedy. Cruise lines love hiring standups—but not all styles. Comics who cater to "Middle America" (think Jim Gaffigan, Roseanne, Seinfeld) are much more likely to get booked than edgy or absurd acts (e.g. Eric Andre, Neil Hamburger, Sarah Silverman). The idea is to entertain, not to offend. While being a "boat act" is frowned upon in some standup circles, ship comedians can make great money playing to packed houses without the drudgery of "working the road." Ship vet Jeff Harms is a perfect example. His act is engaging and accessible to a "vacation crowd," plus he's funny. And yeah… you should be funny.
For 13 years, sketch and improv actors had a great opportunity to perform on cruise ships via Second City's Touring Company. Unfortunately, the legendary theater and training center ended their contract with Norwegian in 2017, so ship jobs for sketch and improv actors are mostly nonexistent right now.
Will working on a cruise ship help or hurt my career?
That's up to you. A cruise contract won't skyrocket you to Broadway or the big screen, but it also won't be a blemish on your résumé. Like most opportunities, it is what you make of it.
RELATED:
Has anyone famous ever performed on a cruise ship?
Yes. Some stars started on ships, while others took to the seas after making it big. Oscar winner Jennifer Hudson performed on a Disney ship before auditioning for "American Idol." Kerry Ellis ("Wicked") performed as a principal vocalist with Royal Caribbean way back in 1999. Plus there are plenty of former ship performers who are now getting steady work in shows like "Kinky Boots," "Charlie and the Chocolate Factory," "Jersey Boys," "Hamilton," "Miss Saigon," "Aladdin," and more.
Some cruise lines even cater to Broadway fanatics. Playbill Travel offers an opportunity to "get up close and personal with Broadway stars" like Chita Rivera, Patti Lupone, Brian Stokes Mitchell, Lillias White, Laura Osnes, and other huge names.
Big name casting agencies, directors, and choreographers are also involved in cruise productions. You can read more about that here.
Mega-famous standups even do cruise dates. Jay Leno and Jeff Foxworthy both headlined on Carnival ships in 2017. But keep in mind that those shows happened while the ships were docked in port, so Jay and Jeff probably got on board, did their set, and got off.
How much will I get paid?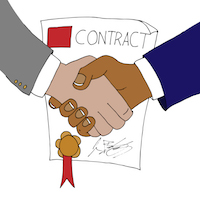 Congratulations, you booked the gig! Now let's talk turkey. Production cast dancers can expect to earn at least $700 per week while on board. Vocalists usually make a minimum of $1,000. Headliner rates can be much higher and are usually negotiated by your agent or manager.
What are rehearsals like?
Many (but not all) production cast rehearsals take place in Florida, even if the ship ports out of somewhere else (like New York City). Rehearsal lengths vary, but they're paid. You'll get to know the rest of your cast well during this time. Keep in mind that things change frequently; performers get sick, injured, or fired. That means near-constant tweaks to the shows. Be adaptable.
How long is a cruise ship contract?
Most non-entertainment crew (room stewards, engineers, cooks, etc.) work eight straight months, take two months of vacation, return for another eight months, take another two-month vacation, and so on.
Production cast contracts usually range from four to seven months, and you'll be sleeping on the ship every single night for the duration of your contract. Exceptions can be made for important events (weddings, funerals, etc.) but non-emergency leave must be arranged well in advance. Entertainers can usually get discounted rates for friends and family, or have in-cabin guests.
A headliner's schedule is more flexible. Some guest entertainers join the ship once it's docked in port and perform as the ship's sailing home.
What kind of paperwork will I need?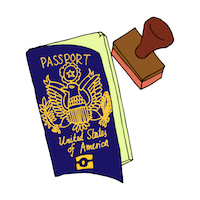 You'll need a valid passport for international cruises, so get that in order as soon as possible. Any other specific forms, like visas, tax documents, or contracts will be given to you by the cruise company once you've booked the gig.
Will I have additional responsibilities on the ship?
Specific roles and privileges will depend on the cruise line, but your status will most likely be cushier than that of non-entertainment crew. Still, you may be required to take on extracurricular duties, like cleaning parts of the theater, running the library for a few hours each cruise, and teaching exercise classes or dance workshops for passengers.
Look forward to a fair amount of safety training and drills. Some of it is interesting, like learning what all the P.A. codes actually mean. Some of it is boring, like memorizing the different types of fire extinguishers. But safety training is mandatory, and you will be tested. In the case of a serious emergency, you will most likely be expected to assist with evacuation.
What's included in my contract, and what do I have to pay for?
One of the great things about working on a cruise ship is that most of your on-board expenses, like lodging and food, are covered. That means it's possible to bank a lot of money. However, off-ship expenses like meals, drinks, entertainment, and shore excursions are not included, so it's also possible to sign off after a six-month contract with zero savings. Hard to believe, but it happens.
What are the living conditions like?
Cruise ships are huge, but most of that real estate is reserved for guests. The crew do have their own spaces that are off limits to passengers. These areas may include a mess hall, gym, bar, convenience store, laundry room, rec center, computer room, and outdoor deck.
Most production cast members share small, windowless crew cabins. These usually include twin-size bunk beds, desks, a TV, minimal storage, and a modest bathroom featuring a "shoilet"—a shower and a toilet separated only by a curtain. Some people describe these cabins as "cozy" while others might say "coffin."
If you're really lucky (read: talented), you might land an officer cabin—a single room with a full-size bed, a couch, a desk, a larger bathroom, and a porthole (small round window). These rooms are typically reserved for higher ranking staff and headliners. Principal production cast members may also be placed in officer cabins. If you're not in an officer cabin, try to date someone who is.
What are other perks of working on a cruise ship?
Destinations: Free travel is one of the biggest benefits of working on a cruise ship. Depending on your itinerary, you could be taking weekly trips to some of the most beautiful destinations on the planet.
Diversity: Most cruise ships hire from dozens of countries around the world. You'll be surrounded by different cultures, customs, and cuisines. It's a great opportunity to meet new people, learn new things, and make lifelong friends.
Room stewards: Chances are you'll have a dedicated room steward. That person will come to your cabin a few times a week to refresh your towels, change your sheets, and tidy up. Tip them well.
Professional experience: A cruise ship is a great place to sharpen your craft and learn new skills. You may also make invaluable career connections while on board. It's not unusual for agents and managers to scout for new talent on ships.
RELATED:
What are other drawbacks of working on a cruise ship?
Isolation: It should be obvious, but if you're living on a cruise ship for six months, that's six months of limited contact with friends and family. That's also time you will not be available to audition.
Rules: Working on a cruise ship is like being in the Hospitality Navy. Everyone has roles and responsibilities, as well as a place in the hierarchy, from the captain to the hotel manager, all the way down to you the entertainer and the steward who cleans your room. Because cruise lines are so focused on safety and passenger satisfaction, there are a lot of rules, and they're strictly enforced.
What are some dangers of working on a cruise ship?
Alcohol: There's at least one crew-only bar on most ships. If you're 21+, look forward to inexpensive drinks—as cheap as $1 beers and $3 bottles of wine (many crew bars don't serve hard alcohol). While the price is right, the rules around drinking are very strict. Security can and will randomly "breathalyze" crew members, and anyone found to be over the (low) blood alcohol limit may be fired on the spot.
Rocking: Though your ship will probably be the size of a small city, it's not always smooth sailing. If you're prone to seasickness, that's not necessarily a deal breaker. Remedies like Dramamine, scopolamine patches, Benadryl, wrist bands, and even ginger can help settle your stomach.
What's it like to perform on a rocking ship? Carla Stickler describes it as dancing on a "raked stage that's always changing angles." She recommends strengthening your core, back, and neck to avoid injury, as your balance will constantly be challenged. It's tough, but if the acrobats in "Cirque Dreams" can handle it, so can you.
Illness: You've probably heard horror stories about stomach viruses tearing through scores of cruise ship passengers. While that happens, it's not as common as you might fear. Most cruise lines are fanatical about hygiene. Crew members armed with hand sanitizer are stationed around the ship to make sure passengers wash their hands, and anyone who does show signs of stomach illness will be quarantined.
What you should be worried about are common illnesses. The combination of food, sun, fun, and a rigorous show schedule can take a toll. And there's something about the air on cruise ships that seems to slow the natural healing process. Pack lots of vitamins, herbal tea, and a small humidifier.
You will be covered by some sort of insurance plan, and there are doctors on board who have access to equipment and medicine. For life-threatening emergencies (stroke, heart attack), crew and passengers may be helicoptered to the nearest hospital. It happens. For those worst case scenarios, there's even an on-board morgue.
Passengers: As a performer you'll interact with passengers on and off the stage. Expect lots of compliments ("I can't wait to see you on Broadway!") as well as a few notes ("The last cast was better!"). Polite conversation is encouraged, but don't get too cozy with guests. Unless you have special permission, crew members are never allowed in passenger cabins, and vice versa. Physical relations with a passenger is grounds for immediate termination on any ship. Dating other crew members, however, is allowed.
Free Time: Depending on your show schedule, you may have a tremendous amount of downtime. Many cruise lines let performers off the ship in port for most of the day, so free time is great when you're docked. However, most seven-day cruises have at least two "sea days" where you'll be stuck on the ship. Fight mind-numbing boredom by being as creative and constructive as possible: go to the gym, learn a new skill, play boardgames, write, make art. While internet access is usually too slow and expensive to stream media, almost every crew member has a hard drive full of TV and movies. Bring yours and pass it around as a sort of crew currency.
Maritime law: On-ship rules are some combination of the laws governing the country where the ship is registered and the laws of the country where the ship is docked. (Full disclosure, this article probably isn't your best resource for maritime law.) Just as cruise ships have a dedicated entertainment department, they also have a dedicated security department… and a jail. Because the name of the game is Customer Satisfaction, security officers are usually harder on crew than they are on passengers.
Pirates: While there are recorded instances of pirates attacking cruise ships, it's so rare that it shouldn't be a concern. With a hard drive full of bootlegged movies and TV shows, you'll be the closest thing to a pirate on the ship.
Which cruise lines are good to work for?
Again, your experience will depend a lot upon the cruise line and specific ship you're working on. Responsibilities and privileges can change overnight depending on who the hotel and cruise directors are. With that said, here's a short list of some potential employers:
Hopefully that answers some of your burning questions about performing at sea. Remember, roles and rules will vary depending on the specific cruise line and ship. Your best bet is to talk to someone who works on that ship. One final piece of advice: don't call it a "boat." Happy sailing!
Want to work on a cruise ship? Check out our cruise lines listings!