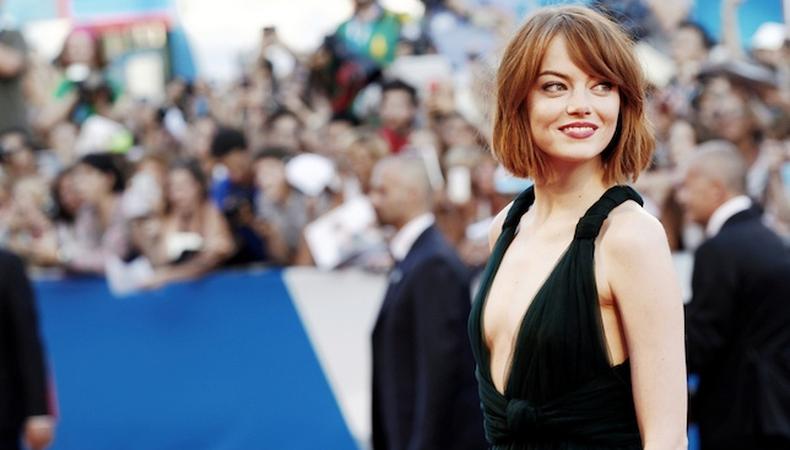 You'll have a ball of a time in the roles in today's casting roundup! Netflix's upcoming dark comedy "Ronald," starring Emma Stone and Jonah Hill, is currently seeking extras in NYC. There are also roles available in an instruction video, a Bitcoin commercial, and a feature film connecting the lives of 10 unique individuals.
NETFLIX'S "RONALD"
Join the first season of Netflix's "Ronald," a dark comedy series starring Emma Stone and Jonah Hill, in background roles. Male and female actors, aged 18–38, are wanted to portray 1940s gala attendees. The production will tentatively shoot Oct. 23–26 with a fitting (and haircut, if needed) date prior, in the NYC area. Pay is the SAG-AFTRA rate for union actors and $121 for 10 hours of work for nonunion actors. Apply here!
INDUSTRIAL CASTING CALL
An industrial short instructional video on getting rid of household bugs is currently seeking a male actor, aged 30–55, to portray a bug exterminator in a background role. The video will shoot Oct. 19–20 in Atlanta, Georgia. Pay is $350 per day. Apply here!
BITCOIN COMMERCIAL CASTING
A Bitcoin online commercial to be shot mostly in workplace and office environments and in front of a green screen is currently looking for a German-speaking actor. Male talent, aged 35–45, is wanted to portray a German businessman. The commercial will contain short monologues explaining the product, as well as interview-like dialogue. The commercial will shoot early this month over one to two days in Los Angeles. Pay is $200 for eight hours of filming, per shoot day. Apply here!
"SUNNY"
Casting is now underway for "Sunny," a feature length film based in Washington, D.C. that follows 10 characters whose lives cross paths. Male and female talent, aged 18–50, are wanted to play several lead and supporting roles in the film, including the titular role of Sunny, a character "who struggles with the hardships of the ghetto that comes with living in Washington, D.C. in the late '90s." The production will rehearse in October and shoot in December in Washington, D.C. Talent must be local and able to self-report. Pay is up to $100 per day, with meals provided. Apply here!
Want to see even more gigs? We've got 'em in our Backstage casting calls!