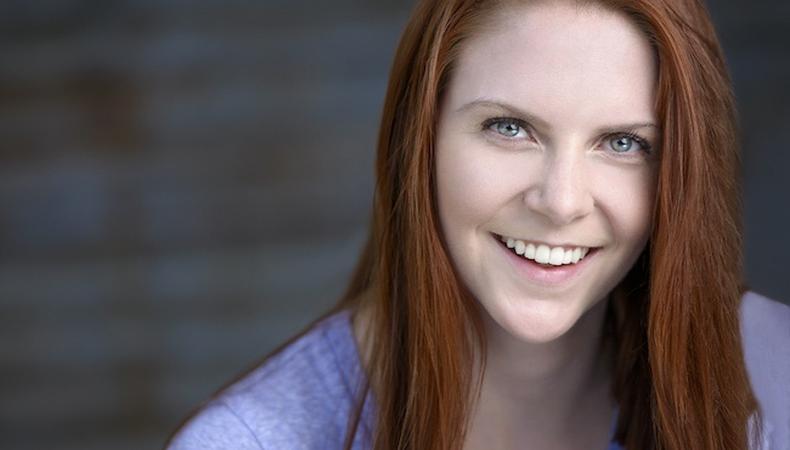 Lexi Blevins knew the title role in the short film "Hallie" was perfect for her, so she walked into the audition room as if it was already hers—and walked out having booked the gig.
Love at first read.
"As soon as I got my hands on the sides for this audition, I immediately knew this part was mine. I have been playing a lot of villains recently, so I was beyond excited to get a role that is a little closer to my true nature."
Lead with assurance.
"I was super prepared, and I walked into the room with the mindset that I had already booked the role. Whenever I have that mindset, I always book. Confidence and preparation are everything in an audition."
On the keys to booking work.
"I always get up and check the [Backstage] casting notices because I don't want to miss any opportunities. It is so important to be first in this business: first to submit and first to turn in your auditions. If you move fast, are always professional, and deliver a quality product, you [get] work."
Blevin has been a Backstage user for as long as she can remember.
"Honestly, I don't even remember when I signed up. I was using Backstage before my marketplace (Atlanta) was even a region [Backstage was] focusing on. I feel like I have really gotten to watch the industry in my state grow and consequently the audition opportunities on Backstage have grown with [it]!"
She's practiced company loyalty from the start.
"I got my first paid acting job ever through Backstage, and obviously that inspires company loyalty! But more importantly, every project I have ever booked through Backstage, the production company itself has always been super professional, and has led to bigger and better things."
Atlanta can help launch your career.
"I live in Atlanta, Georgia. It is really cool to be part of the first generation of professional actors from this market. I have seen so many people launch their careers here, and launch them quickly. Seriously, it only took me two years to get my first professional SAG TV booking. Many of my friends in L.A. have been in this industry for easily twice as long and are still trying to get that first TV credit. We are a family here in the South. We are all here to help each other."
To see your success story in print, tweet @Backstage using the hashtag #IGotCast.
And if you haven't yet been cast, check out our audition listings!