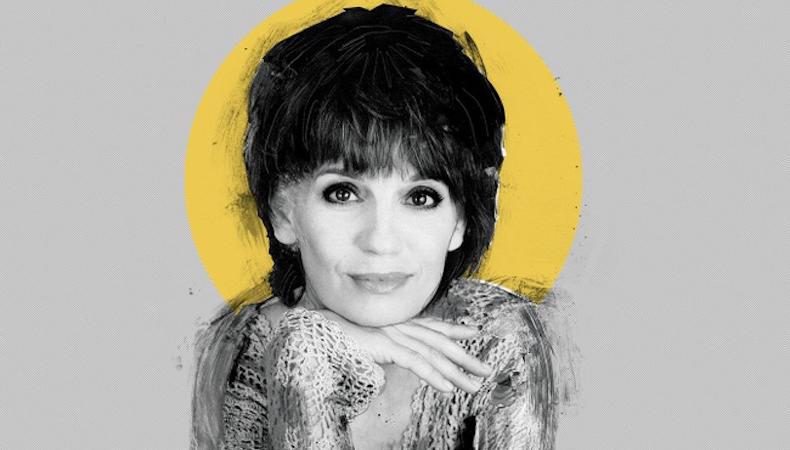 Actors come to New York with dreams of Broadway stardom, but Beth Leavel began her career both literally and figuratively on "42nd Street." Thirty-two years later, and now with a string of star turns in classic musicals and a Tony for "The Drowsy Chaperone," Leavel is starring in "Bandstand," her 12th Broadway show. We caught up with the Great White Way vet about her version of "I Got Rhythm," being a singer who moves well, and bringing yourself into a room.
What has your latest role added to your acting skills?
It's a role that's so atypical. I'm usually the funny, eccentric girl next door—or now the woman next door or the mother next door—and this role is just really grounded. She's a really warm, loving, down-to-earth woman who is suffering from her husband leaving her at the end of World War II. It gives me an opportunity to live in a world I don't usually get to live in, and that's always great as an actor, just to be in that oxygen. I don't have the big belt song, you know what I mean? I'm singing a song that could be a monologue.
What's your go-to audition song?
I went to some friends, and they arranged this great version of "I Got Rhythm." I knew that I'd sung the song too many times when I went to a summer stock audition about a year later, and they said, "You're not going to sing 'I Got Rhythm' again, are you?" Probably a lesson that I needed to expand my catalog of audition materials.
What is your worst audition story?
One that really comes to mind is a dance callback. I know I'm not a dancer, and I was in the same outfit I wore for the singing part. It was a combination that was so far out of my dance wheelhouse that my whole goal was just not to injure people.... From that moment on, I went, "You're not a dancer. You're gonna have to make it really clear that you're a singer who moves well."
I've been in the room when I'm just not right for the part. You're just saying these words out loud and you feel like you can't bring anything to it. Then you get in your head, and you just feel awful. You think you're never gonna work again because of that terrible audition you did, because you didn't relate to it, you just couldn't do it that day. Then you wake up the next day, you get your Backstage, and you go to the next audition.
Have you ever used Backstage in the past?
When I moved to New York, on Thursdays, I would go to the nearest kiosk and I would buy the paper. It was my homework; I would sit in my living room and highlight everything I could possibly audition for and just read about everything. It was my one connection. I'd moved from North Carolina; I was a little isolated. It felt like my pal. It's just an actor resource. I felt like I was a part of the club when I had my Backstage in my hand. Now, of course, everything's online, but back then it was like, this is my paper. This is my community, this is my network.
READ: 5 Musical Theater Audition Mistakes You Can't Afford
How did you get your Equity card?
I have an M.F.A. in acting and directing from the University of North Carolina at Greensboro. At the end of my two years there, I went to a huge audition for the Southeastern Theatre Conference. One of the job opportunities that presented itself was to be an intern at the Pennsylvania Stage Company in Allentown, Pennsylvania. I learned an awful lot and I have never worked so hard in my life. Loading, striking a set until 4 a.m., and then having to be at the box office to answer phones and put out mailers the next morning at 9. But I was in the ensemble of a new musical. I was in a couple of other things, and then at the end I was cast in "The Apple Tree," a very tiny school tour around Pennsylvania, and I got my Equity card. I got it in my hand right before I moved to New York. I had my Equity card in my sweaty little hand, on a bus. I felt like Peggy Sawyer in "42nd Street" coming from Allentown.
What show should every actor see?
I think everyone should see "A Chorus Line." Everyone should see "42nd Street," everyone should see all the Sondheim shows, everyone should see "Hello, Dolly." And I have seen so many shows this season that have taught me again what musicals can be.
What was your most memorable survival job?
I was a tour guide, which was a lot of fun. I had to get school groups that had come mostly to see theater from point A to point B and then back safely to their hotel. I got to see the Statue of Liberty and the UN and the World Trade Center and the Empire State Building and Times Square, so I was really just as much of a student as they were. It was an adventure. I remember one time I had to take a group during one of those fluke April blizzards, and I had a group of southern students in little skirts and pumps at the UN and the sky just collapsed into a blizzard. Trying to get them in cabs back to the Edison Hotel... That was memorable. They did it, and no one died!
What was your first headshot like?
Oh, dear god, it was awful, it was just awful. I had one picture where I had a lot of smoky makeup and wind blowing in my hair, which I loved! I thought, Oh my god, I look like Farrah Fawcett! But it didn't really look like me at all. I felt good about it until people started going, "Can you not use this picture anymore?" I said, "Dammit! I look really pretty!"
How do you typically prepare for an audition?
I'll go to my coach and we'll work on the song. I like to go over the scenes and have someone read them with me. I mark beats and I know transitions. I try to personalize what's on the page with what Beth can bring to it. That's all you can bring into the room: the best that you can do. That's a lesson we [as actors] continually try to teach ourselves. If it's not meant to be, it's not meant to be. If I'm not right for that role, I'm not right for that role. It doesn't mean you're terrible. You're a human being, not Superwoman.
What advice would you give your younger self?
Try to stay in tap classes a little bit longer. I wish I'd taken a class or two in learning how to read music. All the mistakes I have made... I figure I must have grown and learned from them. And here I am. Here I go into my 12th Broadway show, so I'm doing something right!
Want to star in a Broadway musical? Check out our Broadway audition listings!