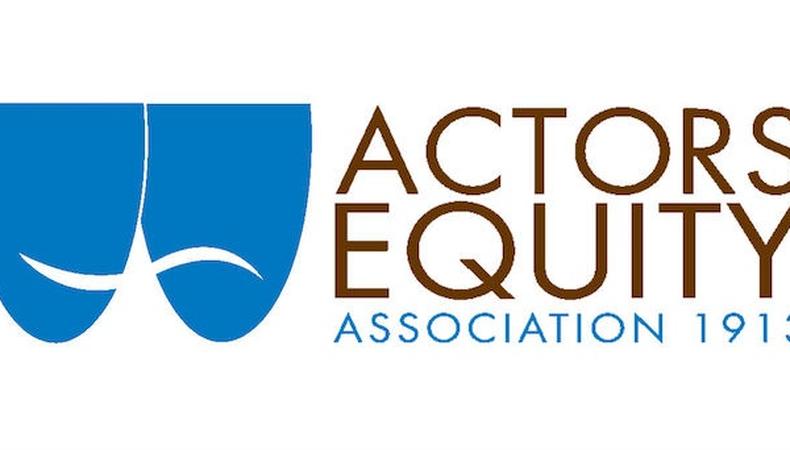 Joining an acting union can be an exciting moment. The possibility of receiving benefits like higher pay, health insurance, a 401K, a pension, and more—it's all suddenly real.
But while there's a lot to gain by joining a union like Actors' Equity Association, there's also a lot to consider before making such a financial and professional decision: Once you pay those initiation dues, you pledge to follow the rules, only accept union work, and uphold the rights and responsibilities expected in a professional performer.
Actors' Equity has announced a change in their Equity Membership Candidate Program, offering candidates the opportunity to join the union sooner (at 25 weeks instead of 50). While 25 weeks might be right for some actors, waiting it out to 50 weeks might be better for others—it's really dependent on you and your specific career and lifestyle.
So let's explore this decision. Here are some major things to consider before "taking your card."
14 Career Actors on How They Earned Their Actor's Equity Card
Credits
Take a good long look at your résumé. Because Equity is the union for stage actors and stage managers, let's specifically look at your theater credits.
Does your résumé highlight a few dream roles that you were perfect for? Are there recent credits from Equity theaters? Have you worked as an EMC? If you answered "yes" to all three, you're on the right track and may be ready to join. If not, I'd recommend building your professional theater credits so that your foundation can speak for itself in résumé submissions.
Relationships
"This business is all about who you know." It's a phrase you've undoubtedly heard often, but that's because it's true. Once in a while, you'll be cast right out of the gate at your first audition for a theater company, but more often than not, the creative team will hire someone they already know, like, and trust. You see it all the time: the same few actors are cast in your favorite regional theater over and over again.
Is there an Equity theater or two that's hired you more than once these past few years? That could be a good sign that there will continue to be work there for you when you join the union. Have you worked with directors, music directors, and playwrights who consistently work at an Equity theater? Would these folks easily recommend you to their colleagues? Again, if you can confidently say "yes," that's another point in your favor supporting the possibility of your future work as an Equity actor. If not, work on developing more relationships via the relationships you already have (with fellow actors, colleagues, teachers, etc.), auditions, workshops, readings, and networking events.
Training
Do you have a BFA or MFA in theater or musical theater? Perhaps an equivalent 1-4 year training program where you learned from established acting teachers and professional working actors? Established and ongoing training will be of the utmost importance on your résumé until your credits can speak for themselves. Your unique training will often be a topic of conversation in auditions, so be ready to speak positively about your overseas summer Shakespeare intensive or that weekend clowning workshop you took a few years back.
Competitive Drive + Commitment
Are you in this for the long haul? Willing to be on top of your craft? Excited to keep up with the news in the industry? If so, joining Equity is worth it. Health benefits, pension, and an array of other benefits await those willing to show up consistently in peak condition. As you know, this career isn't for the faint of heart, but if you're willing to stick with it, be resourceful, and are open to challenges and opportunities as they arise, joining Equity will likely be the right fit for you.
Location
A final point worthy of your consideration. Based on your location, it's important to wonder if joining Equity will help or hurt your career. For instance, in a big city like New York or L.A., it may be an advantage to be able to attend busy open calls (EPAs, ECCs, etc.) as a union member. On the other hand, I've heard regional actors be advised to hold off as long as they can. In the end, it's a personal decision.
It's my feeling that if your credits, training, relationships, and commitment are in place, you must join. You've earned the respect that comes with such hard work and are ready to rise to a new level.
That said, if you live in a small town far removed from larger markets with Equity theaters, it may be in your best interest to stay non-union so you'll be able to say yes to any projects that interest you in your area.
Again, the choice to join Actors' Equity is ultimately yours. If you've read this far, I hope you at least have more of an understanding why joining AEA is worth some thought and preparation. I've seen clients take a premature plunge, moving from SAG-AFTRA right into AEA status without any professional theater credits or relationships and it's been debilitating to their career and frustrating to witness. Save yourself that unnecessary pain! I've seen other clients chug along, putting in the daily, weekly, monthly work of training, building a résumé, etc. and then join when ready. These careers have soared, supported by the strong habits (ongoing training and relationship-building) they learned along the way.
Cheers to you, business-savvy actor. Your abundant success is right around the corner! And if you're still not sure whether you're ready, take this free quiz to help you figure it out.
The views expressed in this article are solely that of the individual(s) providing them,
and do not necessarily reflect the opinions of Backstage or its staff.