While chewing on a thought during a recent video call, Patti LuPone is interrupted by the chime of a notification. It's a message from her physical therapist, with whom she has an appointment later that afternoon. He's canceling due to—what else?—a positive COVID-19 test.
She reads her response to him out loud as she types it: "Rest. And I send you Italian energy." The latest variant of the virus that has wreaked havoc on her industry for more than two years, LuPone says, "is having a blast, that little whore."
This is the thing about LuPone, whose two Tony Awards (for "Evita" and "Gypsy") and six additional nominations—including one this year for "Company"—hardly seem sufficient, considering the extent of her legend. Whether in an interview or in front of a crowd, she cannot resist being every bit herself. It's always been true, long before she was the industry titan she is today.
Take, for example, her audition for Juilliard, the prestigious institution where she eventually matriculated. "They said, 'Can you sing?' And I knew I could sing. I could have given them an aria, but I thought, Fuck that," LuPone recalls. "I sang Carol Burnett's imitation of Shirley Temple singing 'You Mustn't Be Discouraged.' I didn't care, and I was myself. In yourself, you will sparkle. In yourself, you will be spontaneous. That's what people want to see: vitality."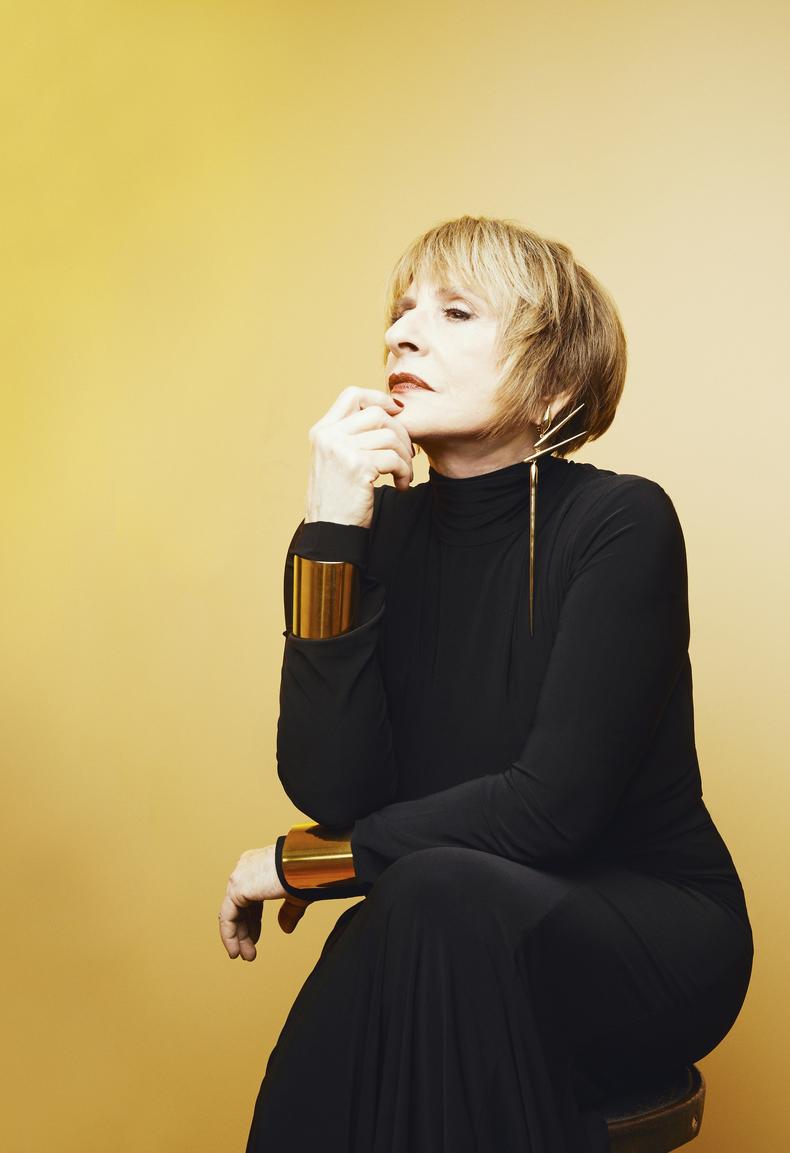 If there is a single word to describe LuPone today, "vitality" may be it. Just like a performer who ends their eight-show week stronger than they started, LuPone is now at the peak of her powers, fortified by every minute she's spent onstage. As Joanne in "Company," a role made famous by Elaine Stritch, LuPone is currently on Broadway commanding, "Everybody rise!"—and most nights, they do. Her big number, "The Ladies Who Lunch," has been eliciting mid-act standing ovations since performances began.
The role, the show, the production—all of it, LuPone says, is among her greatest working experiences to date. Fifty years into her career, it may be a cosmic reward for enduring all she has in the course of her own rise.
"I wasn't born tough. I was made tough in this business," she says. "I've been shocked by things that have happened to me. So to walk into a rehearsal room where I can drop all the walls, all the defenses, and be myself—oh, my God, what a relief. And that's [from] working with Marianne."
"I wasn't born tough. I was made tough in this business. I've been shocked by things that have happened to me. So to walk into a rehearsal room where I can drop all the walls, all the defenses, and be myself—oh, my God, what a relief."
LuPone is referring to London stage great Marianne Elliott, the director of this revival of "Company," whose idea it was to turn the musical's protagonist from bachelor Bobby into bachelorette Bobbie (played on Broadway by "The Band's Visit" star Katrina Lenk). The production originated in London in 2018; LuPone won an Olivier Award for her performance, and she was the only actor to make the leap across the pond with the show.
In typical showbiz fashion, though, the project initially came to her at precisely the wrong moment: the day LuPone had decided to give up musical theater. "My body's broken. I have two new hips and a new shoulder, all as a result of musical theater. We're athletes. So, I gave it up. The day I quit, Marianne called," LuPone says with a chortle. She had seen Elliott's production of "War Horse" and was completely taken with the director. "I said to myself, 'I'd put it out there [that] I wanted to work with her, and if I turn her down, she'll never ask me again.' "
The role is not one LuPone had been pining to play—far from it, particularly after an experience she'd previously had with the show's composer-lyricist and her longtime friend, the late Stephen Sondheim. Years ago, when she was planning to include "The Ladies Who Lunch" in her cabaret set, she asked for Sondheim's input on her delivery.
"At the end of the song, Steve said, 'Well, I'm surprised you understand it,' and I went, 'What the fuck does that mean?'
"Now, what it means is that a girl from Long Island can't possibly understand an Upper East Side moneyed woman, and I wanted to say, 'Steve, I am a trained actor, and I lead with lyrics,' " she says, taking a beat. "And it's not that complicated."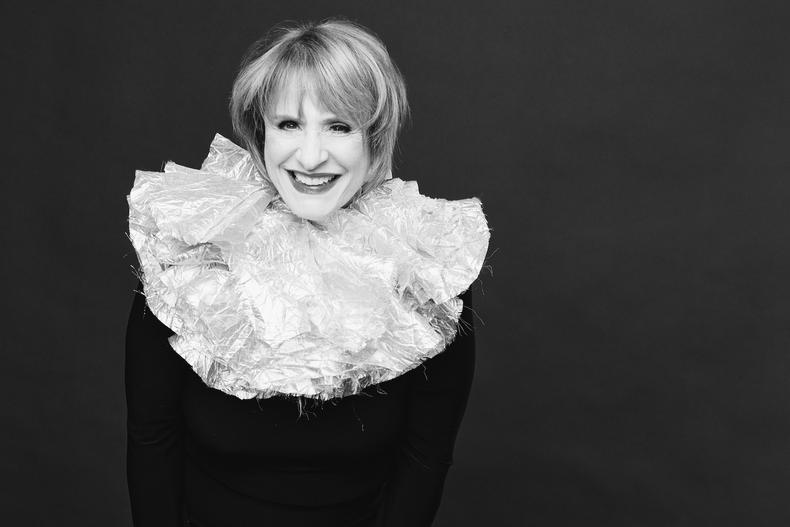 Despite his admittedly patronizing response, and the fact that Sondheim was, by LuPone's own account, a practitioner of tough love over the years, the two were close collaborators until his death last November. "Company" marks her latest of many roles in Sondheim shows, following performances on Broadway and beyond in "Sweeney Todd," "Passion," "Sunday in the Park With George," and of course, "Gypsy." This is all in spite of the fact that LuPone never believed she was right for any of them.
"They're not roles that were ever in my mind. Ever," she declares. For many years, she was "convinced he hated me," she adds of the composer.
Yet her work in Sondheim shows continues to be among her most fulfilling, giving weight to a position she adopted long ago. "I came to a conclusion: Don't go after roles, because you will be disappointed. The roles that come in are the ones you're supposed to play," she says. "My profession is a profession of subjection and rejection. I had cried too many tears over roles lost, and I went, 'This is not a way to live my life.' I know what my talent is. No one's going to prevent me from being onstage. No one's going to prevent me from doing what I was born to do."
"It's not arrogance to know yourself. Arrogance is fear. It has to be: 'This is what I need in order to give you everything I have to the best of my abilities.' "
Don't get her wrong; some of those rejections stung—badly. "There are roles where I've gone, 'Damn.' To this day. 'Damn,' " she says. But now, she trusts that "the universe is unfolding, and everything is as it should be." Easy for her to say, right? She's Patti LuPone. But no, she insists: Actors of all experience levels can get to that place, too, as long as their intent is pure.
"You have to know why you're doing it," she says. "The reason you are onstage—it has to be that you're honoring your talent. You have to acknowledge you have it; you have to protect it. If you know yourself, you can be confident. It's not arrogance to know yourself. Arrogance is fear. It has to be: 'This is what I need in order to give you everything I have to the best of my abilities.' But you have to know what that is."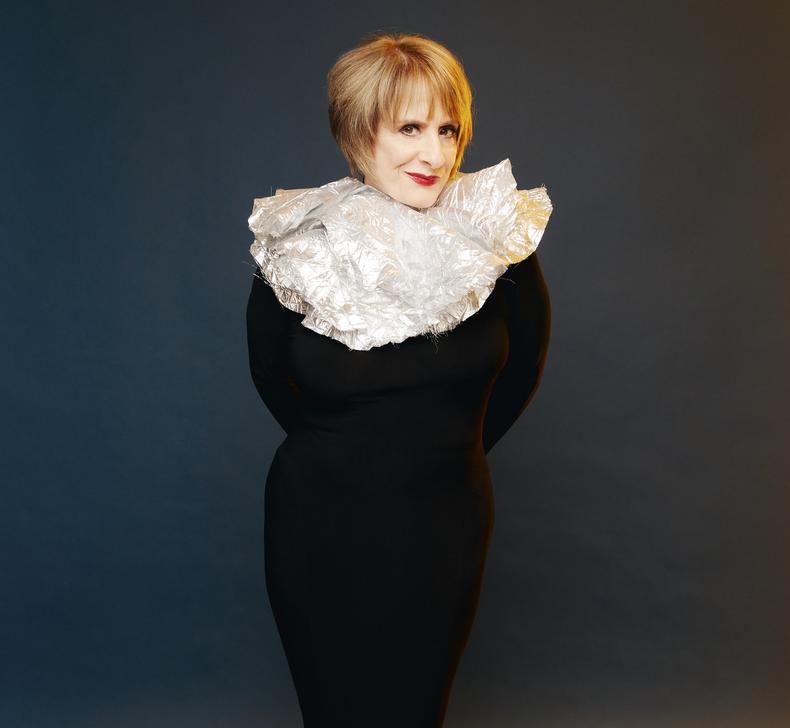 LuPone has always had a firm grasp on who she is, but that doesn't mean she has always been a stellar advocate for herself—far from it, particularly in the early stages of her working life, when she had little leverage. She knew what she needed, but asking for it so that she could realize her full potential? That was another story.
"If you understand who you are in your craft, you can ask for something. But I didn't know that when I was young, so I sang in the wrong keys forever. How I still have a voice, I'll never know," she says with a shrug. "Know your limitations. Understand your craft. Understand your ability. I sang in keys that were too high for me in 'Les Miz.' 'I Dreamed a Dream'—I should have lowered the key. You're vulnerable to your environment when you're a kid, because you haven't got the knowledge."
Self-advocacy, as it were, isn't some abstract concept; there are concrete ways to do it. For LuPone, that now includes speaking with a production's sound mixer ahead of time. Performers, she says, may not realize how much control the mixer has over what the audience hears. But that knowledge is a game changer. "I always tell the mixer, 'You learn my voice; learn how loud and how soft I am," she says. "And trust that I'm going to use both of those things at random, so don't ride the dials. Don't control my voice.' "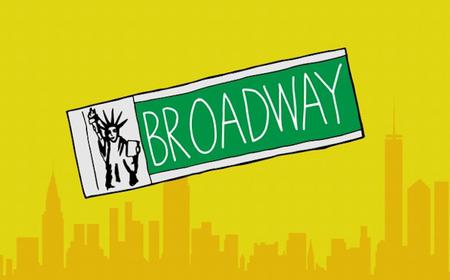 How To Get Cast on Broadway
She sees this issue as part of a broader problem among the new generation of musical theater actors: over-reliance on microphones, and performers who "do not know how to project into a house." That's just the first of her gripes with up-and-comers. The second? "If you're going to sign a contract for eight shows a week, show up for eight shows a week. I don't believe in the 'personal day' bullshit that Equity has approved. Your personal day is your day off. Get used to it."
But generally, LuPone is not callous when it comes to rising actors; she's quick to offer advice on both technique and approach. Take lyric interpretation, which she has always used as her North Star. "I have to make sense of the story in order to sing the song, and that's where I start," she says. "Think of when people tell you a joke. There is energy, tension, anticipation, and there's the resolution. It's the same thing in the songs. You are leading to something. How do you build to the climax? How do you build so that you're not climaxing through the entire song, or so that you don't miss the climax altogether?"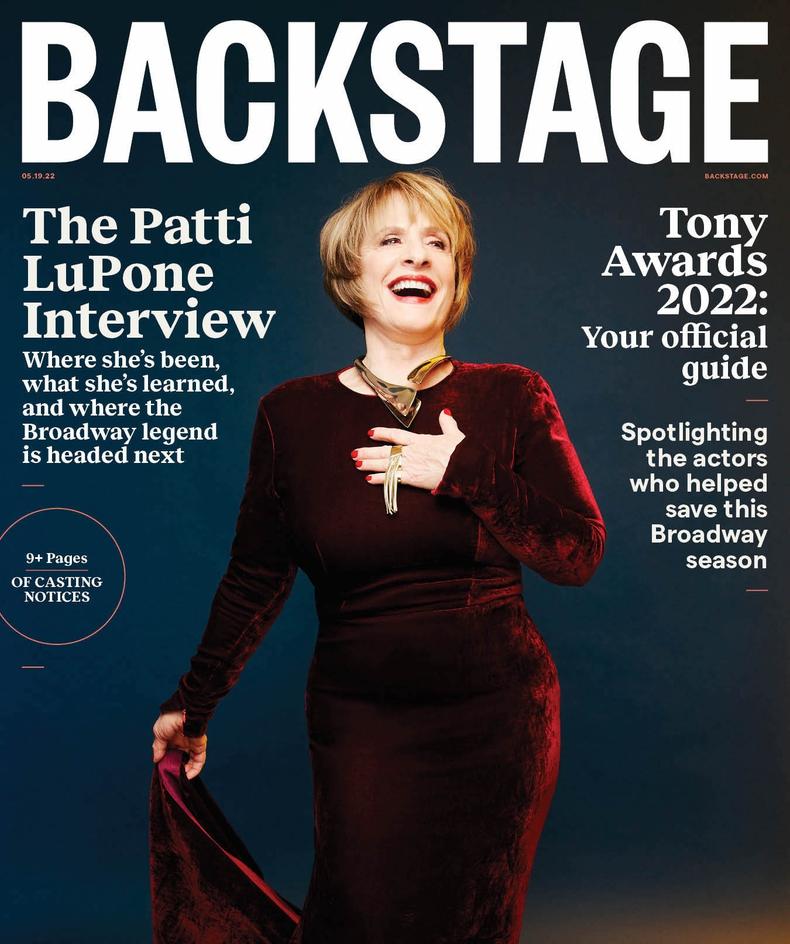 When she's offstage or in the audience watching others perform, can she tell when an actor isn't connecting to the lyrics? "Of course you can!" she snaps. More than anything, LuPone suggests, that lack of connection to the material points to an actor's inability to truly be present in the scene.
She has no clever tips or tricks for how she manages to do so herself, night after night, year after year, show after show. Her solution is as simple as can be: "I want to be onstage."
"I want to tell the story," she says. "Before I start the show, I always look out at the audience, because I want to see who I'm playing to. I will look them in the eye. I'm in a musical. It's presentational theater. I deliver lines to people. I look in the corner of my eye and decide: Who am I gonna give the 'Kiss off, Rodney!' line to? I clock them, and that's the person I give it to. And then, throughout the show, I'm looking at people—not to make them uncomfortable, but to include them in the story. You are telling a story to someone else. You can never lose sight of that."
This story originally appeared in the May 19 issue of Backstage Magazine.
Photographed by Stephanie Diani on 4/14 in NYC. Make-up by Melissa Silver. Hair by Carly Quist. Styling by Ryan Young and Emily Drake as the stylist assistant. On cover: Dress by Norma Kamali. Shoes by Manolo Blahnik. Earrings and cuffs by Alexis Bittar. Additionally in the story: Dress by Norma Kamali. Ruffle Collar by J.R. Malpere. Outfit by Miu Miu. Dress by Semsem. Shoes by Manolo Blahnik. Necklace and rings by Alexis Bittar. Cover design by Ian Robinson.