When news broke last summer that former New York City mayor Rudy Giuliani was ambushed mid-interview by a man wearing "a pink bikini, with lace, underneath a translucent mesh top" at the Mark Hotel, you can guess which culprit immediately came to mind.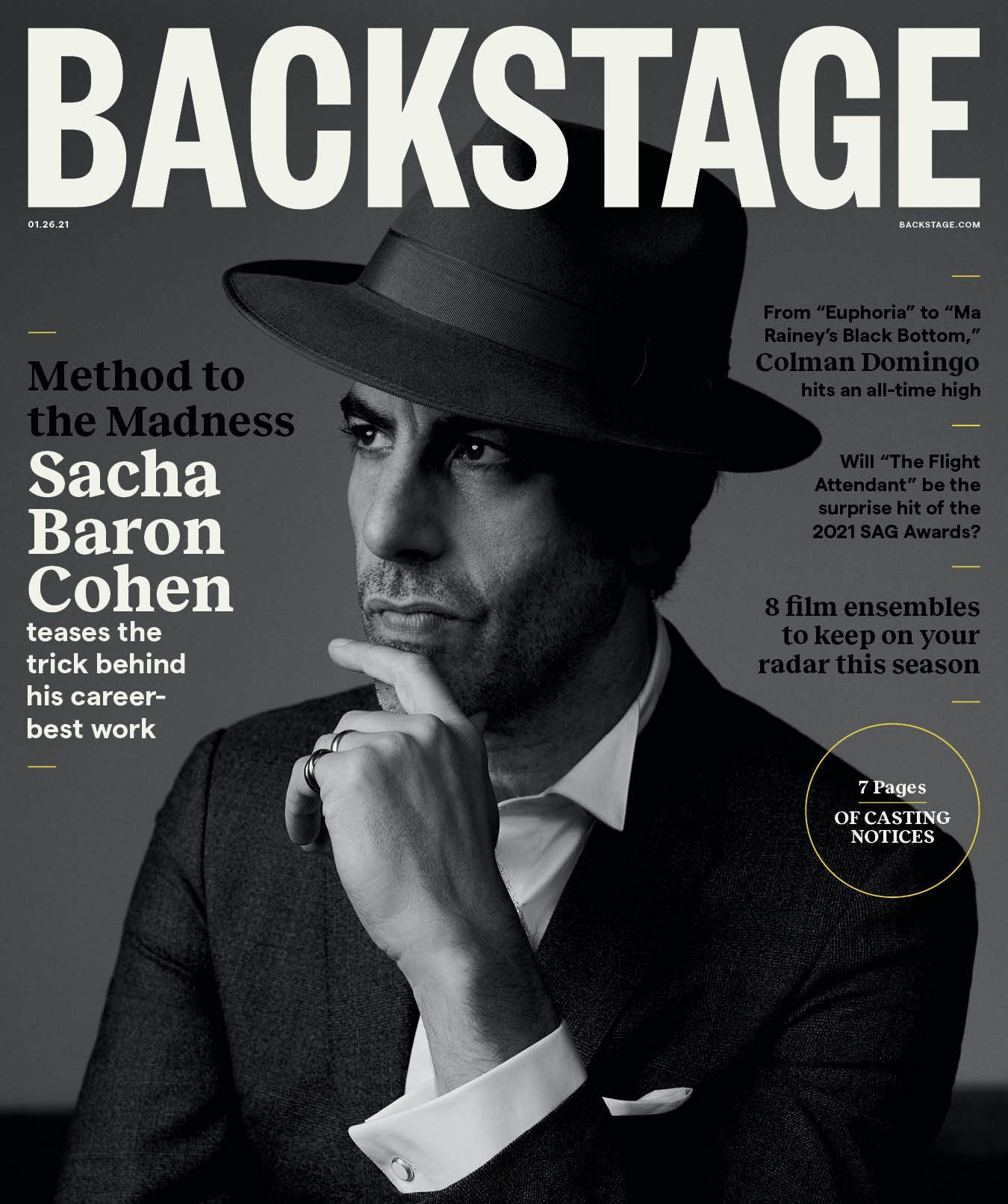 "This person comes in yelling and screaming, and I thought this must be a scam or a shakedown, so I reported it to the police. He then ran away," Giuliani told Page Six on July 8, 2020. "I only later realized it must have been Sacha Baron Cohen."
And really, who else? Considering that additional sources claimed to see Baron Cohen sprinting from the Upper East Side hotel wearing only a bathrobe and that he'd been spotted crashing a right-wing Three Percenters event just two weeks prior disguised as a racist country singer, it was apparent that the Golden Globe winner was up to something. Some speculated that it was a new season of Showtime's Emmy-nominated "Who Is America?" But the cabler denied such claims, and our minds collectively moved on to last year's various other distractions.
Cut to October, and it became clear that Baron Cohen had gone back to inhabiting his most beloved character: Borat Sagdiyev. The iconic (and "very nice!") Kazakh journalist made his grand, if unexpected, return with Amazon Studios' "Borat Subsequent Moviefilm" 14 years after the first movie debuted—and just in time for the 2020 presidential election. While other Baron Cohen sketch and mockumentary personas have gotten the feature-length treatment—including idiot British "chav" Ali G (2002's "Ali G Indahouse"), Austria's gayest fashion journalist, Brüno Gehard (2009's "Brüno"), and the fictional Republic of Wadiya's tyrannical Admiral General Aladeen (2012's "The Dictator")—Borat has become a part of the cultural canon like no other. Even held up to the likes of Michael Scott and Ron Burgundy, you'd be hard-pressed to find a better-known and more oft-quoted comedic character from the last 20 years. Now, coming out of retirement for a sequel, Borat is up to refreshing new antics.
"When you're talking about backstory and where my character comes from and my history, with those characters, when you're living in the real world, your backstory has got to be incredibly thorough."
"This was a movie that I had to do," says Baron Cohen, speaking to Backstage recently via video call. "I felt that democracy was in danger, that Trump was an existential threat to a political system that I believed in. I'm not saying I could do much—I'm an actor, comedian, and writer; I'm not a politician. But I thought, I have to be able to look at myself in the mirror on Nov. 4 and say I did what I could do."
From dressing in a Ku Klux Klan hood and robes while attending the Conservative Political Action Conference this past February to visiting an anti-abortion women's clinic, Baron Cohen uses his Borat persona to underline the grossly illogical justifications to which certain members of the religious right stoop. He spends the 95-minute film catching supporters of Trump's America revealing their darkest impulses and most egregious moral contradictions. And here we sit today, with a new president and the Democratic party in a position of power it hasn't held since 2009. So, sure, Baron Cohen is admittedly only an actor, but with "Borat Subsequent Moviefilm" standing as the second-most-watched SVOD feature of 2020 (behind "Hamilton"), there's certainly a chance that he changed some minds with his work.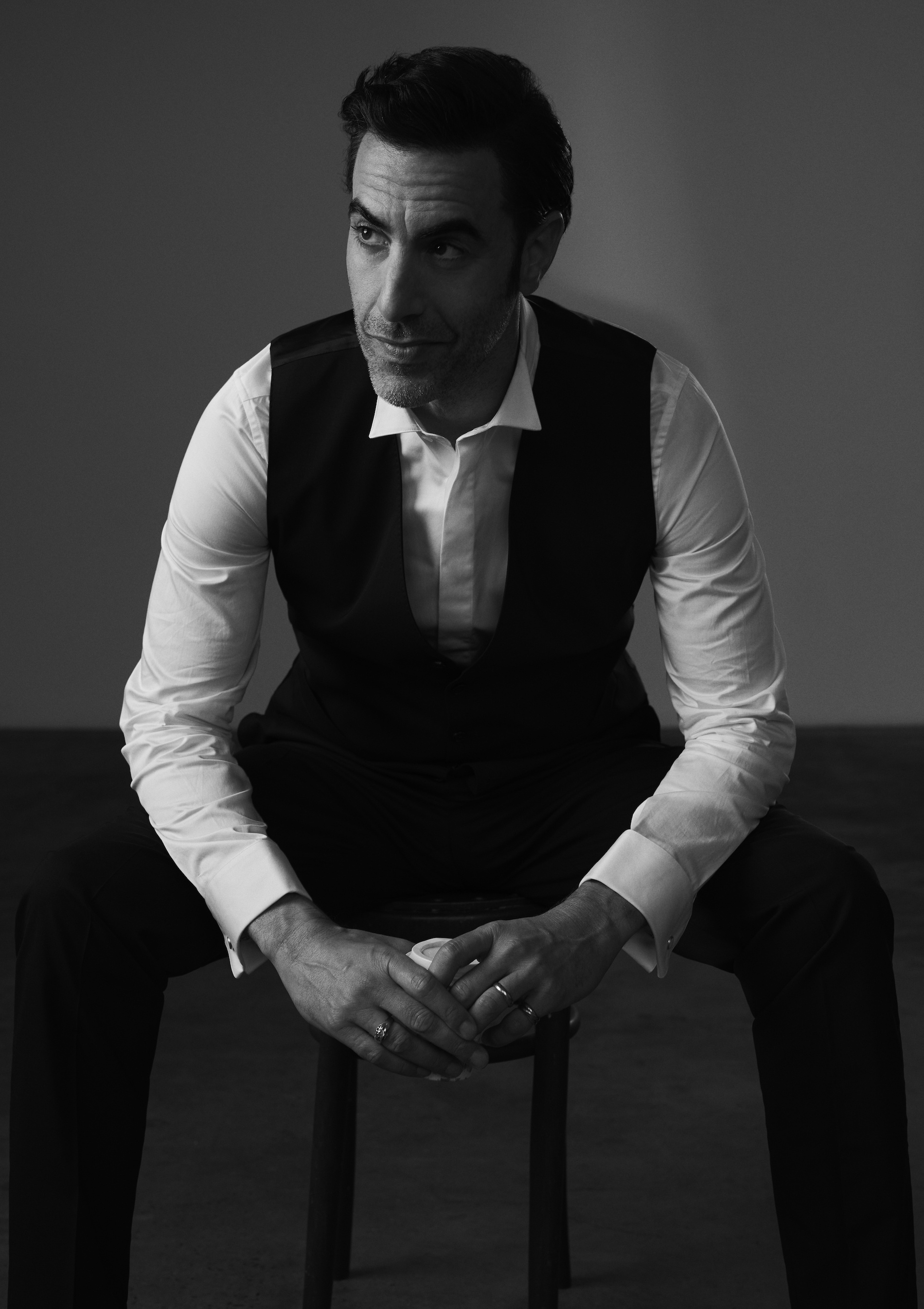 Despite all of this, Baron Cohen admits to feeling that the art form for which he's best known—one that encompasses larger-than-life characters, real-world disguises and prosthetics, and politically minded gotcha moments—isn't taken as seriously as more conventional modes of performance. He's had to convince industry peers that his turns as Borat, Brüno, and the rest are as much "real" acting as his work in, say, Oscar-winning dramas like Martin Scorsese's "Hugo," Tim Burton's "Sweeney Todd," and Tom Hooper's "Les Misérables."
"I used to have directors say, 'Oh, it's good to see you play a real person,' " he recalls of working on such narrative projects. "You want me to play a real person? I'm playing Borat—he is a real person. The hundreds of people who met him don't consider him anything else."
Take his 2018 interview with former Vice President Dick Cheney. While disguised as an anti-terrorism expert named Erran Morad on "Who Is America?" he persuaded the politician to sign a so-called "waterboard kit" for the cameras—but not before Cheney grilled him on Erran's nonexistent military experience. Baron Cohen recalls how the 20-minute interrogation put into practice the same methods of character building and backstory development that any actor employs for their work.
"When you're talking about backstory and where my character comes from and my history—with those characters, when you're living in the real world, your backstory has got to be incredibly thorough," he explains. "When you've got the ex–vice president of America, who has been intrinsically involved in every military event and excursion and war, you've got to know what you're talking about, and you've got to know how to convince a man. You're wearing a silicone head, and you're scared that your ear's going to start falling off or your eyebrow's going to start peeling. You've got to be convincing.
"I remember at the time," he adds of "Who Is America?" and its awards prospects, "SAG said, 'Unfortunately, this doesn't qualify in any of our categories.' I was like, 'What does that mean? Is it not an act? Is it not categorized as acting?' "
His work this year, however, helped to publicly establish Baron Cohen as the capital A actor he's always been, and there are doubtlessly awards ballots awaiting his name. While the first "Borat" nabbed an Oscar nomination for best adapted screenplay, "Subsequent Moviefilm" is shaping up to be a major contender across leading acting categories (and supporting categories for Maria Bakalova, who plays Borat's daughter).
That's also true of Baron Cohen's supporting work in Aaron Sorkin's historical drama "The Trial of the Chicago 7," in which he co-stars as real-world activist and Youth International Party co-founder Abbie Hoffman. In an ensemble that includes Eddie Redmayne, Mark Rylance, Yahya Abdul-Mateen II, and Jeremy Strong, among others, Baron Cohen stands out thanks to the sheer physicality he brings to playing Hoffman. Gangly, impassioned, and unafraid, he fills a room—whether he's taking on Frank Langella's bigoted Judge Julius Hoffman or delivering a standup comedy–adjacent political routine to an auditorium full of college students.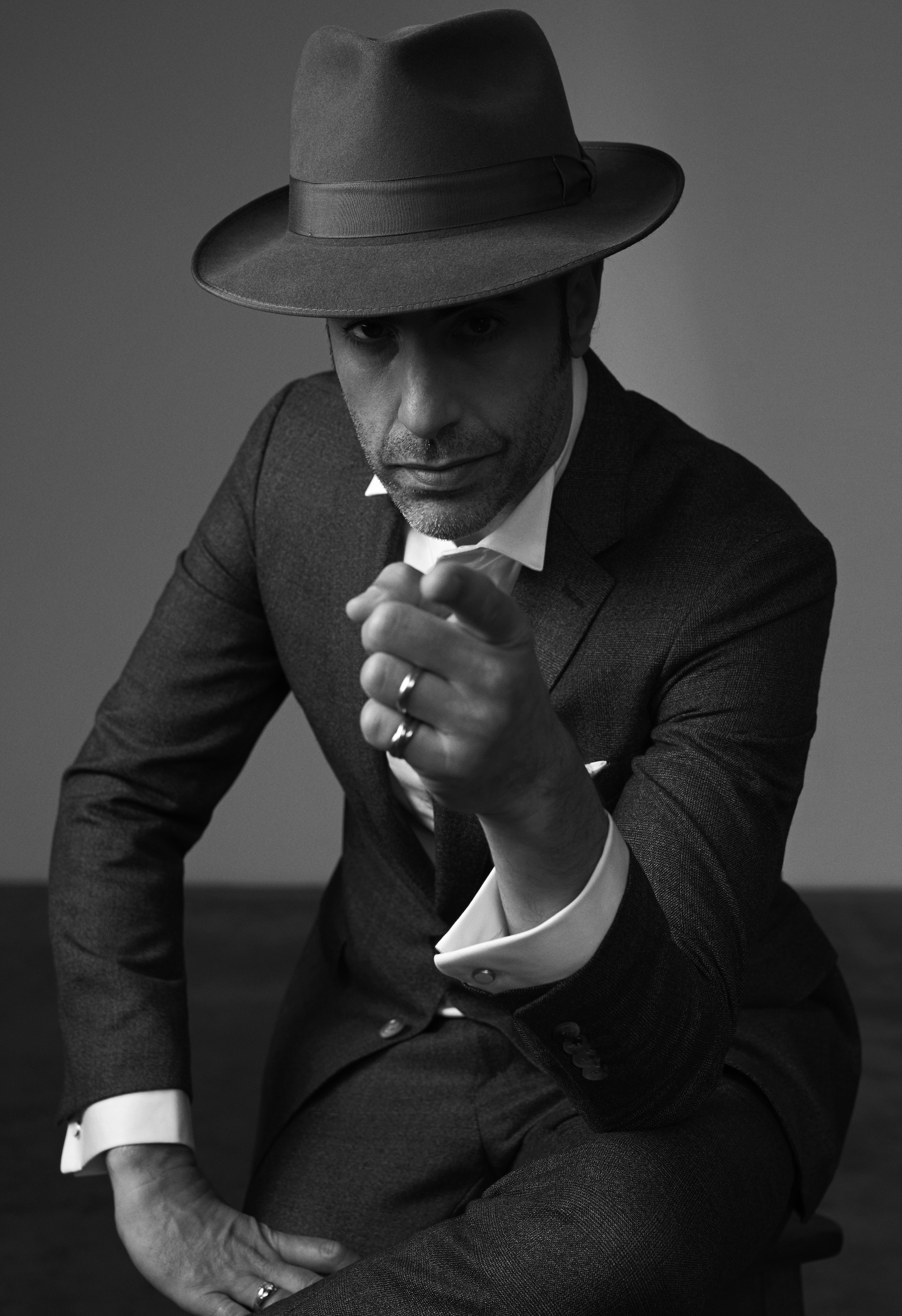 "He did that because of his ultimate aim: to convince people. He was doing everything because he was an activist," Baron Cohen says of Hoffman's time in the spotlight. "From what I read about him, he grew his hair long so that he could appeal to the hippies and he could bring them with him. He used comedy to spread his message. That was something that I could really relate to."
READ: Why Script Analysis Is So Important + How to Do It
Hearing Baron Cohen excitedly speak to the "acting" of it all—the meticulous technique that brings his characters to life—it soon becomes apparent that no matter the format or genre they fall into, the processes are largely the same. It begins with the words—not just the words to memorize on the page, but the literal syntax of what's said, how it's said, the voice in which it's said, and what it reveals about the character at hand.
"'Borat' the movie was the hardest thing I've ever had to do in my life. 'Chicago 7' had its own incredibly hard challenges. It's never easy to do really, really good stuff. Some people find it incredibly easy; I find it so hard. It's why I work very, very rarely."
"What do they indicate about that character's psyche?" Baron Cohen asks, explaining that he becomes "rather obsessed with this" as it's "the first thing to work out what drives the character." The steps of development go on from there. Hoffman, in particular, required substantial amounts of research that other characters typically haven't; but Baron Cohen says that after doing that homework, he's then "prepared to throw it away and just concentrate on the actor in front of you and try to get the reality of that."
"Whether it's Abbie Hoffman or Thénardier in 'Les Misérables' or the Station Inspector in 'Hugo' or Brüno or Borat, for me, it's the same thing. It's: What are the words? What's the costume? What's the backstory? What's the accent? What's the physicality? What is he feeling moment to moment? How do I keep it alive and real with the person in front of me, whether they are a QAnon conspiracy theorist I'm living with in a house or Eddie Redmayne? How do I make it feel real?"
"Borat Subsequent Moviefilm" did indeed find Baron Cohen, as the fictional journalist, living with two far-right conspiracy theorists for five days in pandemic-induced lockdown. It's a portion of the film he cites as the most challenging: "I basically had a panic attack, because I realized I've got a five-day scene ahead of me; they can't realize that I'm an English guy from Northwest London." Still, he wouldn't necessarily describe what he does in terms of Lee Strasberg's famed Method acting in the way one thinks of Marlon Brando or Daniel Day-Lewis' work. He's more of a Walter Matthau or Peter Sellers.
"I'm not saying I'm Daniel Day-Lewis; he's got his own method. But I had to go to sleep wearing the mustache and wearing Borat's pajamas," he details. Nor does he relate his acting experience to the emotional recall of Konstantin Stanislavsky's acting technique. "Those actors use experiences they've had in their childhood and during their life; I am not doing that," he says. "I'm trying to use the moments that are in front of me. I am not as Borat or as Abbie Hoffman going, 'Oh, I remember when I was 14 years old, I felt something like this.' "
Instead, he's just trying to have "some chemical reaction with the other actor in the room or the other real person." By its nature, he's putting on a performance that doesn't need to be as close to the actor's natural and authentic self. But the technicalities are all still as rich and demanding, culled in part from his time studying with legendary clown teacher Philippe Gaulier. Under his tutelage, Baron Cohen learned an 18th-century form of melodrama that traditionally disdained the rich and was performed for less fortunate laypeople. That was paired with Bouffon, an early medieval form of satire put on by various dispossessed groups. He also trained with movement instructor Monika Pagneux from the famed École Internationale de Théâtre Jacques Lecoq to learn the ins and outs of utilizing his 6-foot-3-inch frame.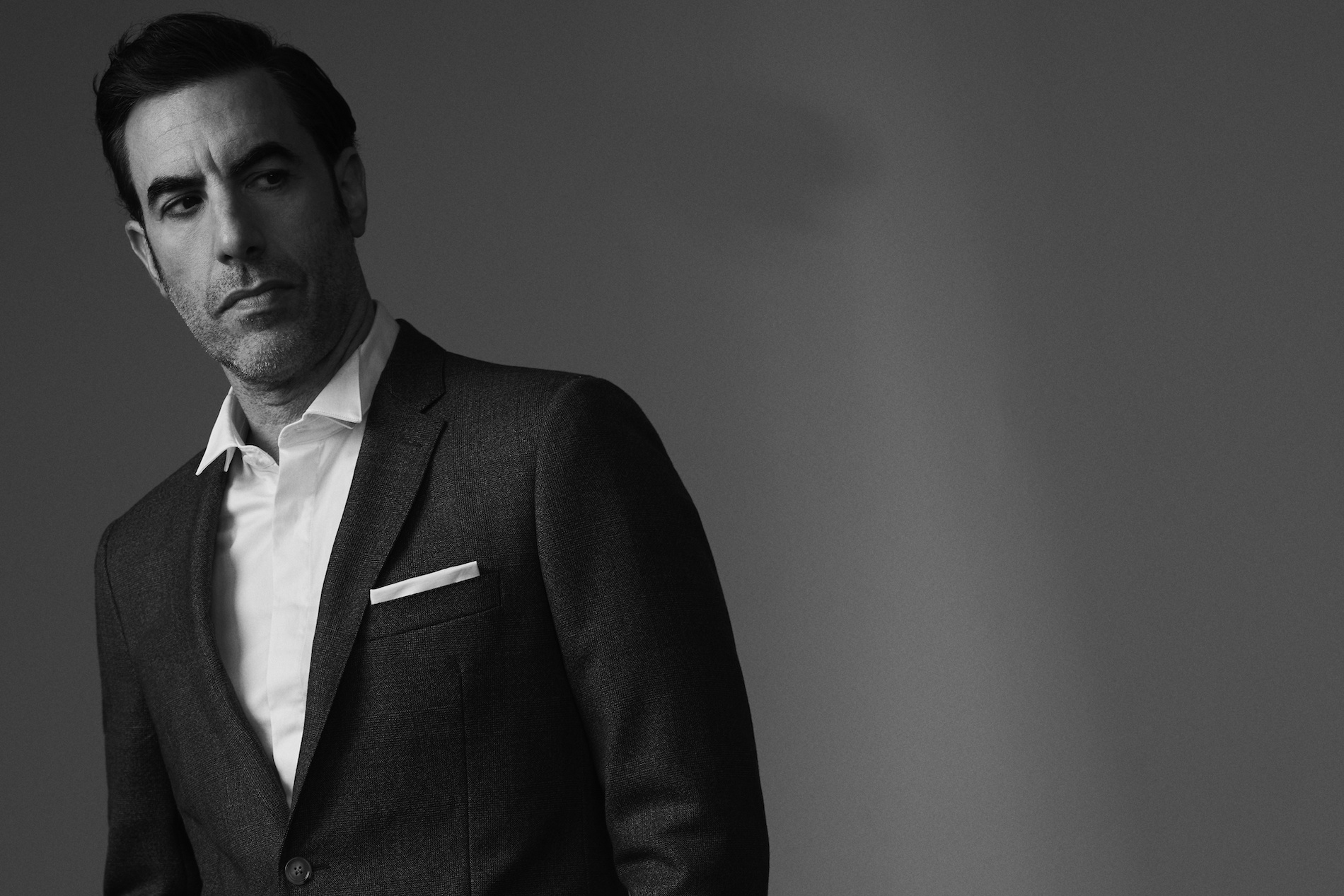 "They're really obscure, specific types of acting," Baron Cohen admits. But they're ones that fed his creative spirit and sharpened his skill set while also adhering to the politics he's long valued—dating all the way back to his time studying history at Cambridge University, where he wrote his thesis on the civil rights movement's "Black-Jewish alliance." It's an ethos that is still, of course, seen in his body of work today.
As far as the advice he would give to himself in those formative years—and the words of wisdom he'd share with others wanting to try their hand at a career in the arts—he wraps our call with a reflection.
"When I left university, I was quite arrogant. The life of an actor, no matter how good you are, no matter how much talent you have, is so dependent on luck. So when the opportunity comes, you've got to be great," he says. "It's tough; it never gets easier. 'Borat' the movie was the hardest thing I've ever had to do in my life. 'Chicago 7' had its own incredibly hard challenges. It's never easy to do really, really good stuff. Some people find it incredibly easy; I find it so hard. It's why I work very rarely. I think actors are really brave, because you're inherently living a life that's deeply unstable. Peaks are followed by troughs. You need luck, you need talent, and you need to work your ass off."
This story originally appeared in the Jan. 26 issue of Backstage Magazine. Subscribe here.
Looking for remote work? Backstage has got you covered! Click here for auditions you can do from home!